Platelet-rich plasma (PRP) injections did not significantly improve pain or function when compared with placebo injections in patients with ankle osteoarthritis (OA), a new study has found.
"Previous evidence for PRP injections in ankle osteoarthritis was limited to 4 small case series with methodological flaws," write Liam D. A. Paget, MD, of the University of Amsterdam, the Netherlands, and co-authors. The study was published online today in the J ournal of the American Medical Association.
To assess the value of PRP injections as a treatment for ankle OA, the researchers launched a double-blind, randomized clinical trial of Dutch patients with notable ankle pain and tibiotalar joint space narrowing. From six sites in the Netherlands, 100 patients (45% women, mean age 56 years) were split into two groups: one that received two intra-articular injections of PRP 6 weeks apart (n = 48) and one that received two injections of saline placebo (n = 52).
At baseline, mean American Orthopaedic Foot and Ankle Society (AOFAS) scores were 63 in the PRP group and 64 in the placebo group (range 0-100, with higher scores indicating less pain and more function). At 26-week follow-up, the mean AOFAS score improved by 10 points in the PRP group (95% CI, 6-14; P < .001) and by 11 points in the placebo group (95% CI, 7-15; P < .001). The adjusted between-group difference for AOFAS improvement over 26 weeks was -1 point (95% CI, -6 to 3; P = .56).
There was one serious adverse event in the placebo group — a transient ischemic attack 3 weeks after the first injection — but it was deemed unrelated.
Searching for Answers Regarding PRP and Osteoarthritis
"From my standpoint, this study is a great step forward to where the field needs to be, which is honing in on longer-term studies that are standardizing PRP and teasing out its effects," Prathap Jayaram, MD, director of regenerative sports medicine at the Baylor College of Medicine in Houston, Texas, told Medscape Medical News.
He highlighted the authors' acknowledgment of previous studies in which PRP injections appeared effective in treating knee OA, including their statement that the "results reported here for ankle osteoarthritis were not consistent with these potentially beneficial effects in knee osteoarthritis."
"They're acknowledging that this does have some benefit in knees," he said. "Could that translate toward the ankle?"
"PRP did lead to an improvement," he added. "There just wasn't a big enough difference to say one was superior to the other."
Citing his team's recent preclinical study that was published in Osteoarthritis and Cartilage, Jayaram emphasized the possibility that PRP could have much-needed disease-modifying effects in osteoarthritis. More work is needed to pin down the details.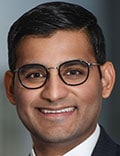 "We need more mechanistic studies to be done so we can actually identify the therapeutic properties in PRP and leverage them to track reproducible outcomes," he said, adding that "simply put, your blood and my blood might be different. There is going to be heterogeneity there. The analogy I give my patients is, when they take an antibiotic, we have a specific dose, a specific drug, and a specific duration. It's very standardized. We're just not there yet with PRP."
The authors acknowledged their study's limitations, including a likely inability to generalize their results to other platelet-rich blood products as well as a lack of composition analysis of the PRP they used. That said, they added that this particular PRP has been "analyzed previously" for another trial and noted that such analysis is not typically performed in a clinical setting.
The study was supported by a grant from the Dutch Arthritis Society. Its authors reported several potential conflicts of interest, including receiving their own grants from the Dutch Arthritis Society and other organizations, as well as accepting loaned Hettich centrifuges from a medical device company for the study.
JAMA. Published online October 26, 2021. Abstract
For more news, follow Medscape on Facebook, Twitter, Instagram, YouTube, and LinkedIn
Credits:
Lead Image: Getty Images
Image 1: Baylor College of Medicine
Medscape Medical News © 2021

Send news tips to news@medscape.net.
Cite this: PRP Injections Don't Top Placebo for Ankle Osteoarthritis - Medscape - Oct 26, 2021.