Drinking more than three cups of caffeinated coffee a day is associated with less liver stiffness, according to an analysis of a nationally representative survey, which was recently published in Clinical Gastroenterology and Hepatology.
The study is likely the most rigorous look to date on the benefits of coffee on liver health in the U.S. It was based on data from the National Health and Nutrition Examination Survey (NHANES), in which participants were asked about what they eat and drink. Crucially, in 2017, NHANES began to include elastography (FibroScan), of participants' liver stiffness, not because of suspected problems with the liver but as across-the-board evaluations of all participants.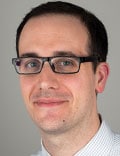 "Because it's an unselected population for FibroScan and because of the detail, the granularity, the richness of the information from the nutritional surveys that they do, this is the closest we're ever going to get to a linkage between what people are eating or drinking and the health of their liver, absent a longitudinal study where we set out to follow people for many, many years," said Elliot Tapper, MD, assistant professor of gastroenterology at the University of Michigan, Ann Arbor, and the study's senior author.
Researchers examined data from about 4,500 patients who had participated in the NHANES study in 2017-2018. The participants were aged 20 years or older, with an average age of 48; 73% were overweight, about the national average.
The researchers found no association between coffee consumption and controlled attenuation parameter (CAP), a measure of fatty liver. But they found a link between coffee and liver stiffness.
Those who drank more than three cups of coffee daily had a liver stiffness measure (LSM) that was 0.9 kilopascals (kPa) lower than others (P = .03). Drinking more than three cups a day also was found to be protective against an LSM of 9.5 kPa or higher, the threshold for advanced liver fibrosis (OR, 0.4; P = .05). Decaffeinated coffee was not found to be associated with LSM.
Caffeine is an antagonist to adenosine receptors in the liver cell that, if blocked, stops the production of scar tissue, according to the researchers. But when they looked at estimated caffeine consumption, calculated through the detailed, trained interviews performed by nutritionists, there was no association with liver stiffness. That said, Tapper noted that this could be due to the imperfection of making those estimations.
"If we had to hypothesize about a mechanism, it would most likely be caffeine, and the reason we couldn't see that here is because these are estimated milligrams of caffeine per coffee – but the way that we brew coffee, and the beans that we're using, are so highly variable it just can't be captured in this kind of database," he said.
He said the data will be reassuring to clinicians who suggest coffee-drinking to patients.
"There are hepatologists around the world who are actively recommending coffee – they'll feel empowered by these data," he said. "I would still like to see more robust longitudinal data before I start spending our precious time counseling patients about coffee. There are many other data-driven interventions for the management of liver disease that we should be focusing our time on."
Moreover, he said that the data will be important for patients who are particularly interested in natural remedies.
"For patients who are very interested in a natural supplement, to feel like they're taking an active role in the health of their liver, I will tell them to avoid carbohydrates and increase their exercise – and that it is OK to add coffee to their daily routine."
A study based on a UK database found that coffee was associated with protection against chronic liver disease, but the association was seen for both caffeinated and decaffeinated drinks, noted Nathan Davies, PhD, professor of biochemistry at the Institute of the Liver and Digestive Health at the University College London.
Davies, a registered nutritionist who has studied coffee's effects on the liver, said that while including elastography in the Michigan study is interesting, it "does not necessarily by itself add greatly" to the evidence base.
The outcomes from both studies do suggest a positive effect for coffee, but he said it's important to remember that liver disease develops over years and decades.
"Looking at a snapshot moment does not necessarily reflect an individual's behavior during the onset and development of their condition," he said. "As such, there are a number of behavioral and nutritional factors that could be contributing to the observed effect over a period of years."
He pointed out that while different coffee and brewing types affect the amount of caffeine in a cup, all cups of coffee in this study were treated the same way. He noted there was no apparent dose-dependent effect, which would have been expected if there is an active ingredient that affects liver stiffness.
"In general, my advice is to improve diet, take more exercise, and reduce alcohol consumption, which is likely to be more effective in preventing liver disease – and its progression – than drinking an extra cup of coffee," Davies said. "That being said, for patients at increased risk for liver disease who currently drink three cups or more of coffee daily, it may be prudent for them to continue because this level of consumption might be actively lowering their chances of developing more serious disease."
Tapper has done consulting for Novartis, Axcella and Allergan, has served on advisory boards for Mallinckrodt, Bausch Health, Kaleido, and Novo Nordisk, and has unrestricted research grants from Gilead and Valeant. The remaining authors disclose no conflicts. Davies reported no relevant disclosures.
This article originally appeared on MDedge.com, part of the Medscape Professional Network.
Credits:
Lead Image:Getty Images
Image 1: Dr Elliot Tapper
Medscape Medical News © 2021 WebMD, LLC

Cite this: Drink Up: Large Study Confirms Coffee Beneficial to Liver Health - Medscape - Oct 22, 2021.