Misuse of buprenorphine in the United States by patients with opioid use disorder (OUD) dropped sharply between 2015 and 2019, new research shows.
Analyses of data from the National Surveys on Drug Use and Health also showed that about 50% of the patients with OUD were not receiving substance use treatment — and that some may be misusing buprenorphine in an effort to self-treat their addiction.
Interestingly, there was no association between buprenorphine misuse and income among those with OUD or with race, ethnicity, or insurance status regardless of OUD status, which bucks commonly held perceptions of those with the disorder.
Overall, the findings "underscore the need to pursue actions that expand access to buprenorphine-based OUD treatment, to develop strategies to monitor and reduce buprenorphine misuse, and to address associated conditions," the investigators, led by Beth Han, MD, PhD, National Institute on Drug Abuse (NIDA), write.
The study was published online October 15 in JAMA Network Open.
Opioid Deaths
Centers for Disease Control and Prevention data show more than 93,000 individuals in the United States died from a drug overdose in 2020, a 29.4% increase from the previous year. Of those deaths, 69,710 involved opioids.
Buprenorphine, a medication approved by the US Food and Drug Administration to treat OUD, has been shown to reduce opioid cravings and withdrawal symptoms and lower overdose risk.
The new survey included responses from 214,505 adults. Of these, 51.7% were women, 45.5% were age 50 years or older, and 63.9% were non-Hispanic white.
Responses were collected between 2015-2019 as part of an annual survey administered annually by the Substance Abuse and Mental Health Services Administration.
Misuse was defined as any use outside the prescribed amount, frequency, duration, or indication.
In 2019, hydrocodone, oxycodone, codeine, and tramadol were the most misused prescription opioid products. An estimated 2.4 million adults used buprenorphine, with 1.7 million reporting no misuse in the past 12 months.
While buprenorphine misuse was stable between 2015 and 2019 among individuals without OUD, misuse declined significantly among those with OUD — from 20.5% in 2015 to 15.9% in 2019 (P = .04).
A Different Picture of Misuse
The demographic data reveals a picture of buprenorphine misuse that researchers note is quite different from common perceptions about people with substance use.
Those with OUD who misused buprenorphine were more likely to be non-Hispanic white (82.9% vs 73.6%, respectively) and less likely to live in large metropolitan areas (47.7% vs 58.1%).
Among participants with OUD, buprenorphine misuse was significantly associated with age, especially in those between 24 and 34 years (adjusted odds ratio [aOR], 2.9; 95% CI, 1.4 - 5.8) and between 35 and 49 years (aOR, 2.3; 95% CI,1.2 - 4.5).
It was also significantly associated with living in nonmetropolitan areas (aOR, 1.8; 95% CI, 1.0 - 3.0) and having past-year polysubstance use and use disorders (aOR, 3.9; 95% CI, 1.3 - 11.2); but negatively associated with past-year treatment for illicit drug use–only treatment (aOR, 0.4; 95% CI, 0.3 - 0.7).
There was no significant association between buprenorphine misuse and income in participants with OUD or with race, ethnicity, or insurance status, regardless of OUD status.
"Perceptions that persons of racial and ethnic minority groups and people living in poverty are more likely to misuse their medication are incorrect," the researchers write.
"Nevertheless, these factors have been found to be important factors associated with opioid harms and receipt of buprenorphine treatment," they add.
Between 2015 and 2017, the largest increase in opioid-related drug overdose deaths was among Black people aged 25 to 34; and the largest increase involving synthetic opioids was among Hispanic individuals aged 45 to 54. At the same time, white people were more likely to receive buprenorphine treatment for OUD.
"Don't Exaggerate Concerns"
Among survey participants with OUD, 57% of those who had misused buprenorphine in the past year had received no substance use treatment. Among those with OUD who had not misused the drug in the past year 49% had received no treatment for their addiction.
The most common reason for buprenorphine misuse cited by those with OUD was "because I am hooked" (27.3%), which researchers said suggests people may be taking buprenorphine without a prescription to self-treat their OUD.
The investigators note that although buprenorphine is inexpensive and effective, clinicians currently must receive a federal waiver to prescribe it to more than 30 patients at a time.
Concern over potential misuse may be one reason some clinicians have been reluctant to complete the training process. However, the study results showed misuse rates of other opioids, including oxycodone and hydrocodone, were higher than those reported for buprenorphine.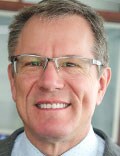 "Many other prescription opioids are misused at much higher rates," co-investigator Wilson Compton, MD, MPE, deputy director of NIDA, told Medscape Medical News.
"While there are concerns about all of them, we want to make sure that people don't exaggerate the concerns — and understanding that oxycodone and hydrocodone are so much more frequently misused is important," added Compton.
Symptom of Inadequate Access?
Commenting on the research for Medscape Medical News, Bobby Mukkamala, MD, chair of the American Medical Association Board of Trustees, said individuals who misuse buprenorphine "commonly do so to alleviate uncontrolled pain or symptoms of withdrawal."
"So-called misuse of buprenorphine is a symptom of inadequate access to physicians to treat opioid use disorder," said Mukkamala, who also chairs the AMA Substance Use and Pain Care Task Force.
A 2020 study from the US Department of Health & Human Services (HHS) showed 40% of US counties have no clinicians with a federal waiver permitting them to prescribe buprenorphine in an office setting.
In April, HHS released new practice guidelines that allow certain practitioners licensed under state law who have a valid Drug Enforcement Administration registration to treat up to 30 patients with buprenorphine without having to complete requirements related to training, counseling, and other ancillary services known as an "X-waiver."
The move was welcomed by many in the field, but Mukkamala said the agency did not go far enough.
"The AMA supports removing the federal X-waiver requirement to help de-stigmatize the provision of buprenorphine as well as remove the many administrative barriers that come with the federal requirement," he said.
The study was funded by the National Institute on Drug Abuse. The study authors have disclosed no relevant financial relationships.
JAMA Netw Open. 2021;4(10):e2129409. Full article
For more Medscape Psychiatry news, join us on Twitter and Facebook.
Credits:
Lead Image: Getty Images
Image1: Dr Wilson Compton
Medscape Medical News © 2021

Cite this: Kelli Whitlock Burton. Good News, Bad News for Buprenorphine in Opioid Use Disorder - Medscape - Oct 21, 2021.