Surgical residents who identity as LGBTQ+ are particularly vulnerable to bullying, sexual harassment, and discrimination, according to a study published October 20 in JAMA Surgery. They are also more likely to consider leaving their residency program than their non-LGBTQ+ peers.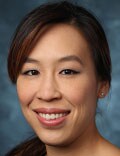 Although these issues are not unique to the surgical specialty, "I think it's really important to acknowledge, as surgeons, that we own this problem and we're trying to fix it," Yue-Yung Hu, MD, MPH, a pediatric surgeon at Lurie Children's Hospital of Chicago and senior author of the study, told Medscape Medical News.
Hu, who also studies resident experience at Northwestern Medicine's Surgical Outcomes and Quality Improvement Center, found early on in her research that mistreatment played a large role in residents' well-being. "We started thinking about what makes people high risk for this treatment," she said, "and being any sort of minoritized population, obviously, would make you higher risk for discrimination or harassment."
Although Hu and colleagues suspected that surgical residents who identify as LGBTQ+ would be at increased risk for mistreatment, only one study, which included only 44 LGBTQ+ participants, had examined this issue. To capture the experience of LGBTQ+ surgery residents more comprehensively, Hu and colleagues administered a computerized survey to general surgery residents who had just completed the 2019 American Board of Surgery In-Training Examination (ABSITE), a national, multichoice exam given annually to all surgery residents. Respondents were asked to identify their sexual orientation (straight, lesbian or gay, bisexual, other) and gender identity (transgender or other gender identity). Residents who self-identified as straight and did not identify as transgender or another gender identity were classified as non-LGBTQ+.
All participants were asked whether they had experienced bullying, sexual harassment, or discriminatory behaviors that they perceived to be based on sexual orientation, gender, or gender identity from July 2018 to January 2019. Those who indicated they had experienced any of these three types of mistreatments were then asked to identify the source from the following options: attending surgeons, administrators, colleagues (co-residents and fellows), nurses and support staff, or patients and their families. Respondents also reported their satisfaction with their decision to pursue surgery, feelings of burnout, thoughts of suicide, and thoughts of leaving their residency program during the current academic year.
Of 6381 responding residents, 305 individuals (4.8%) identified as LGBTQ+. Residents who identified as gay or lesbian made up 62.6% of this group; 32.1% identified as bisexual, 4.9% listed their sexual orientation as "other," and 5.3% identified as transgender or other gender identity.
LGBTQ+ residents more frequently reported discrimination (59.2% vs 42.3%; P < .001), bullying (74.8% vs 66.9%; P < .005), and sexual harassment (47.5% vs 29.3%; P < .001) than their non-LGBTQ+ colleagues. Attending physicians were the most common source of these mistreatment behaviors. LGBTQ+ residents reported levels of career satisfaction and burnout that were similar to those of their non-LGBTQ+ colleagues, but LGBTQ+ residents were more than twice as likely to consider leaving their program and more frequently reported thoughts of suicide. After adjusting for mistreatment, there was no difference in suicidality between the two groups.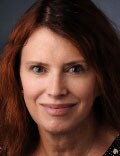 Because it is one of the largest studies to examine mistreatment of LGBTQ+ individuals in medical education settings, the findings are "pretty valid" and reflect residents' experiences, said Michaela West, MD, PhD, a trauma and intensive care unit surgeon at North Memorial Health Hospital, Robbinsdale, Minnesota, in an interview with Medscape Medical News. She is the author of an invited commentary on the study. The study, she said, is a starting point for discussing long-standing problems in the specialty. "People often end up saying, for a number of kinds of problems in the world, that the first step is recognizing that there is a problem."
Although the study identified challenges for LGBTQ+ residents, "I think that the programs really do need to look thoughtfully at how all residents are treated," West said. She noted the high frequency of bullying, sexual harassment, and discrimination among non-LGBTQ+ residents as well. "Even though LGBTQ+ residents have it even worse, it's still a tough environment for all," she added, "and maybe it's not the ideal environment for learning and creating a group of compassionate surgeons going forward."
Rather than viewing the study as an indictment of the surgical profession, Hu sees her research as the specialty holding itself accountable. "We love surgery, and we think it can only benefit by being more diverse," she said. "I think clearly we need to do some more work to get there."
Hu has received grants as a co-principal investigator of the SECOND trial from the American College of Surgeons and the Accreditation Council for Graduate Medical Education as well as nonfinancial support from the American Board of Surgery. West reports no relevant financial relationships.
JAMA Surg. Published online October 20, 2021. Full text, Commentary
For more news, follow Medscape on Facebook, Twitter, Instagram, and YouTube.
Credits:
Lead Image: Getty Images
Image 1: Lurie Children's
Image 2: North Memorial Health
Medscape Medical News © 2021

Send news tips to news@medscape.net.
Cite this: Mistreatment Common for LGBTQ+ Surgical Residents, Survey Finds - Medscape - Oct 20, 2021.