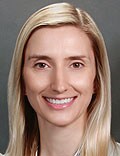 Older people treated for Graves disease with total thyroidectomy in the United States are at low risk of developing hypoparathyroidism, according to results from a large population-based cohort study.
"The risk of permanent hypoparathyroidism among older adults with Graves disease treated with thyroidectomy is low and, therefore, concerns about this complication should not deter clinicians and patients from seeking out operative management if it is the best treatment option for them," first author Carolyn Seib, MD, an assistant professor in the Department of Surgery, Stanford University School of Medicine, California, told Medscape Medical News.
The 2.3% rate of hypoparathyroidism that Seib and colleagues found is well below rates observed in other recent studies, which have reported permanent hypoparathyroidism rates after thyroidectomy as high as 12.5% to 15%. However, studies from some select high-volume centers have shown similar rates as those reported in the current study.
The results are important considering that concerns about hypoparathyroidism following thyroidectomy are serious enough to often guide treatment decisions, Seib noted.
"Hypoparathyroidism is one of the main complications patients can experience following thyroidectomy, in addition to injury to the recurrent laryngeal nerves and bleeding causing a neck hematoma, and concern for this complication likely influences treatment decisions quite a bit given how bothersome hypoparathyroidism is to patients," she explained.
"If the rate were as high as 12% or 15%, which recent studies have suggested, that would certainly be a reason to avoid thyroidectomy for conditions with other treatment options," she said.
Commenting on the research, James V. Hennessey, MD, noted these new findings are encouraging.
"It is reassuring to see reasonable rates of this complication," Hennessey, an associate professor of medicine at Harvard Medical School and director of clinical endocrinology at Beth Israel Deaconess Medical Center, Boston, Massachusetts, told Medscape Medical News.
He added, however, that "we would likely see higher rates of this complication if the surgeries are done by less experienced individuals."
Few Studies Have Focused Specifically on Older Adults
Although medication is a recommended option for Graves disease, which is characterized by hyperthyroidism due to circulating autoantibodies, total thyroidectomy is sometimes preferred due to its efficacy and low recurrence rates.
However, with some studies showing an increased risk of the development of permanent hypoparathyroidism with thyroidectomy, there have been concerns about use of the surgical option in older adults.
"Few studies have focused specifically on the rates of hypoparathyroidism among older adults with Graves disease treated with thyroidectomy, which has limited the ability of patients and their doctors to set appropriate expectations about the risks of surgery," Seib noted.
She presented the research at the virtual 90th Annual Meeting of the American Thyroid Association (ATA).
To investigate the incidence of the complication among older adults with Graves disease undergoing thyroidectomy, Seib and colleagues evaluated data from Medicare claims between 2007 and 2017.
The study excluded those with preoperative thyroid cancer or who were prescribed preoperative calcitriol or recombinant parathyroid hormone.
Of 4629 patients who underwent total thyroidectomy for Graves disease during the study period (mean age, 72.8 years), 105 (2.3%) developed permanent hypoparathyroidism, determined by having records of persistent use of calcitriol or recombinant parathyroid hormone (1-84) 6 to 12 months following thyroidectomy.
Compared with those who did not develop permanent hypoparathyroidism, those who did were older, with a mean age of 74.2 versus 72.8 years (P = .03).
After multivariate adjustment, older age remained the only characteristic independently associated with permanent hypoparathyroidism (OR, 1.78; age ≥ 76 years vs 66-75 years).
"The higher adjusted odds of permanent hypoparathyroidism we saw in those older than 75 years of age in this study will require further investigation," Seib noted.
She speculated the higher risk could be the result of worse pathology in those older patients.
"Given that older patients with Graves disease are in general less likely to be treated with thyroidectomy than with antithyroid medications or radioactive iodine, my suspicion is that the increased risk of hypoparathyroidism seen in this group may be related to more severe pathology that is driving them to have surgery (eg, larger goiters)," Seib said.
"However, we do not have information on goiter size or severity of Graves disease in our Medicare dataset to investigate this," Seib added.
Refer to High Volume Surgeons
As noted by Hennessey, who observed, "I only refer [patients requiring total thyroidectomy] to high volume surgeons with low rates of this complication," Seib agreed that surgical skill and experience has also been shown to be a key factor in hypoparathyroidism risk.
"Studies have shown that the risk of hypoparathyroidism is higher when thyroidectomy is performed by less experienced, low-volume surgeons," she said.
Nevertheless, the results show the incidence to be low in the United States, "even when considering operations performed by a heterogeneous group of surgeons," she noted.
"We hope this information will help patients and their doctors make informed and individualized treatment decisions for their Graves disease," she concluded.
Seib and Hennessey have reported no relevant financial relationships.
90th ATA Annual Meeting. Abstract #43. Presented October 3, 2021.
For more diabetes and endocrinology news, follow us on Twitter and Facebook.
Follow Medscape on Facebook, Twitter, Instagram, and YouTube.
Credits:
Lead Image: Ahmad Faizal Yahya/Dreamstime
Image 1: Stanford University School of Medicine
Medscape Medical News © 2021 WebMD, LLC

Send comments and news tips to news@medscape.net.
Cite this: Hypoparathyroidism Rates Low After Thyroidectomy for Graves Disease - Medscape - Oct 14, 2021.