Editor's note: Find the latest COVID-19 news and guidance in Medscape's Coronavirus Resource Center.
More than half of patients with persistent postacute sequelae of COVID-19 (PASC or long COVID) reported experiencing effects longer than 6 months after recovery, according to a systematic review of 57 studies that included more than 250,000 patients.
The results indicate that long COVID is common and persistent and will necessitate reevaluating future demands on the healthcare system, experts say.
According to the researchers, half of the survivors (nearly 80% in this study had been hospitalized for COVID-19) developed an "array of pulmonary and extrapulmonary clinical manifestations, including nervous system and neurocognitive disorders, mental health disorders, cardiovascular disorders, gastrointestinal disorders, skin disorders, and signs and symptoms related to poor general well-being, including malaise, fatigue, musculoskeletal pain, and reduced quality of life."
The findings were published online October 13 in JAMA Network Open.
Effects "Could Overwhelm Existing Health Care Capacity"
"These long-term PASC effects occur on a scale that could overwhelm existing health care capacity, particularly in low- and middle-income countries," the authors write.
Researchers identified 2100 studies. Of those, 57 studies, involving 250,351 COVID-19 survivors, met inclusion criteria. The average age of the patients was 54 years; 197,777 (79%) were hospitalized while having acute COVID-19. There were no limitations on country of publication or language; non–English language articles were translated.
The primary outcome was the frequency of PASC, which was defined as having at least one abnormality that was diagnosed through laboratory investigation, radiologic pathology findings, and clinical signs and symptoms.
The median (interquartile range [IQR]) of the proportion of survivors who experienced at least one PASC at 1 month was 54.0% (45.0% to 69.0%); at 2–5 months, 55.0% (34.8% to 65.5%); and at 6 months or longer, 54.0% (31.0% to 67.0%).
"Extrordinarily Debilitating"
The authors sorted prevalence by World Bank income groups and found that the PASC frequency (IQR) was 54.6% (33.0% to 68.3%) in high-income countries and 56.0% (43.5% to 67.0%) in low- and middle-income countries. PASC rates were similar for studies in which the prevalence of hospitalized patients was higher (60%) and for those in which the prevalence was lower (<60%).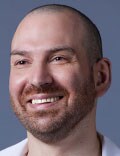 "We need attention to this issue ASAP. We need to understand that a large portion of individuals are experiencing persistent symptoms from their acute COVID-19 infection, and many of the persistent symptoms are extraordinarily debilitating and can lead to inability to participate in daily activities," David Putrino, PhD, PT, director of rehabilitation innovation for Mount Sinai Health System, New York City, told Medscape Medical News.
"There was a lot of expectation that this novel virus would be similar to the flu ― that individuals might get very sick, but when they recovered, they would be fully recovered," said Putrino, who was not part of the study. "The misunderstanding has been what happens when a novel type of virus ravages through the human body and leaves a toll behind."
He noted that persistent symptoms are occurring in patients whether or not they were hospitalized and whether they were symptomatic or asymptomatic, and it "has been a bit of a wake-up call."
Putrino said his team primarily sees patients who have "invisible" but debilitating symptoms after COVID-19 despite the fact that the results of testing of organs are normal.
"We've been working with this population of about 1600 patients in New York to rehabilitate them over time," he said.
Patients often report extreme fatigue or postexertional symptom exacerbation, meaning that if they cognitively, emotionally, or physically exert themselves, they experience symptoms for many days after the event. Other commonly reported symptoms include chest pain, brain fog, suddenly feeling hot, then cold, or discomfort after eating.
Putrino's team works closely with Mount Sinai's Center for Post-COVID Care, which has a much larger group of patients who have complex but medically explainable conditions.
With long COVID, better testing is needed, such as blood tests that can point to some of the complications this article describes, Putrino said.
He added that continuous remote monitoring will be important because symptoms "hit patients hard and then recede.
"This is when we'll start to see a lot of the physiological dysfunction we might miss in the course of a routine physical examination in a doctor's office," Putrino said.
"Every Organ"
Study coauthor Paddy Ssentongo, MD, MPH, PhD, assistant professor at the Center for Neural Engineering, the Pennsylvania State University, University Park, Pennsylvania, told Medscape Medical News the biggest surprise in the article may be how many survivors of COVID-19 have persistent symptoms for so long.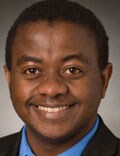 He said another key point in the article is in regard to the vast array of symptoms patients experience: "Every organ is hit ― even the brain."
That presents challenges. Because of the fractured healthcare system In the United States, these patients will need to seek care on different days with different physicians, unless they receive care in a long COVID or other one-stop center, Ssentongo said.
Mental health effects after long COVID are vastly underestimated, he said. "We're not prepared for neuropsychiatric or mental health outcomes for the survivors," he noted.
If those problems are not addressed, the result could be increased numbers of patients with depression, Ssentongo said. He pointed out that mental health had not been widely prioritized even before the pandemic.
He said that the COVID-19 pandemic may lead to the integration of mental health care and physical healthcare.
"This is our best opportunity, since everyone is focused on COVID-19," Ssentongo said.
Prior studies have been limited with respect to the duration of the effects of COVID-19. The authors say that to their knowledge, this is the first review to consolidate the trends and systematically characterize the evolution of sequelae from the short term to the long term.
Limitations include the fact that the definition of PASC varies from one study to another. Some studies define PASC as symptoms that last more than 3 weeks; in other studies, the definition is more than 12 weeks. Researchers were also not able to stratify cases on the basis of how severe the initial illness was and whether, for example, it required intensive care or life-sustaining measures. They were also not able to stratify cases on the basis of the number of preexisting comorbidities.
A co-author has consulted for Allergan outside the submitted work. The other authors and Putrino have disclosed no relevant financial relationships.
JAMA Netw Open. Published online October 13, 2021. Full text
Marcia Frellick is a freelance journalist based in Chicago. She has previously written for the Chicago Tribune and Nurse.com and was an editor at the Chicago Sun-Times, the Cincinnati Enquirer, and the St. Cloud (Minnesota) Times. Follow her on Twitter at @mfrellick.
For more news, follow Medscape on Facebook, Twitter, Instagram, and YouTube.
Credits:
Lead Image: Getty Images
Image 1: Dr David Putrino
Image 2: Dr Paddy Ssentongo
Medscape Medical News © 2021

Send news tips to news@medscape.net.
Cite this: Half of COVID Survivors Report Effects Beyond 6 Months: Review - Medscape - Oct 14, 2021.