DaVita Inc, Former CEO Charged With Healthcare Labor Market Collusion
A federal grand jury charged DaVita Inc and former CEO Kent Thiry for conspiring with competing employers not to try to hire certain employees.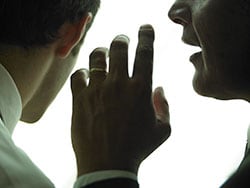 DaVita owns and operates outpatient medical care centers across the country. It focuses on dialysis and kidney care. DaVita's co-conspirator, Surgical Care Affiliates LLC and its related entity (collectively, SCA), were charged in January. That case is pending.
According to the US Department of Justice, DaVita and Thiry allegedly participated in two conspiracies to suppress competition for the services of certain employees. DaVita and Thiry are charged with two counts of violating the Sherman Antitrust Act. The first count charges DaVita and Thiry for conspiring with SCA to allocate senior-level employees by agreeing not to solicit each other's senior-level employees. The second count charges DaVita and Thiry for conspiring with another healthcare company beginning in 2017 to allocate employees by agreeing that the other healthcare company would not solicit DaVita's employees.
"Those who conspire to deprive workers of free-market opportunities and mobility are committing serious crimes that we will prosecute to the full extent of the law," said Acting Assistant Attorney General Richard A. Powers, of the Justice Department's Antitrust Division.
However, state and national business organizations, as well as the National Association of Criminal Defense Lawyers, say the federal charges should be dismissed. According to The Denver Post, the groups filed a brief indicating that no court has found nonsolicitation agreements to be illegal and that the state should not be "a laboratory" for interpreting the Sherman Antitrust Act.
If convicted on both counts, DaVita faces a maximum penalty of $200 million, and Thiry faces a maximum penalty of 10 years in prison and a $2 million fine.
A representative for Thiry told The Colorado Sun that Thiry strongly denied the accusations and that prosecutors manufactured a legal theory to generate the charges.
"These allegations are false and rely on a radical legal theory about senior executive recruitment without precedent in U.S. history," Karen Crummy, a spokeswoman for Thiry, told the newspaper. "The government took steps to ignore ― and even hide ― key evidence. The facts bear it out decisively: No antitrust violations occurred, these companies hired DaVita executives for years, and the companies are not competitors."
Telemedicine Company Owner Charged for $784 Million in Healthcare Fraud
In one of the largest Medicare fraud schemes ever prosecuted by the Justice Department, a federal grand jury charged Creaghan Harry, owner of multiple telemedicine companies, with running a healthcare fraud and illegal kickback scheme.
According to the US Department of Justice, the scheme involved the submission of over $784 million in false and fraudulent claims to Medicare. Harry, 53, of Highland Beach, Florida, is charged with one count of conspiracy to commit healthcare fraud and wire fraud and four counts of income tax evasion. Harry is also charged with concealing the funds he received to avoid paying income taxes. If convicted on all counts, Harry faces a maximum of 105 years in prison.
Harry was previously charged along with Lester Stockett and Elliot Loewenstern, both of whom have since pleaded guilty, with one count of conspiracy to defraud the United States and to pay and receive kickbacks, four counts of receipt of kickbacks, and one count of conspiracy to commit money laundering.
Harry and his co-conspirators allegedly solicited illegal kickbacks and bribes from durable medical equipment (DME) suppliers and marketers in exchange for orders for DME braces and medications. Harry's telemedicine companies then allegedly paid physicians to write medically unnecessary orders for these products. In total, Harry's companies fraudulently billed Medicare over $784 million, and Medicare ended up paying over $247 million.
Hospice Practice Fraudulently Bills Medicare More Than $10 Million
An audit of a California-based hospice practice recently revealed at least $10.5 million in reimbursement for fraudulent claims for services.
The Office of the Inspector General (OIG) found that many hospice services provided by Mission Hospice and Home Care, Inc, did not comply with Medicare requirements. The Medicare hospice benefit allows practices to claim Medicare reimbursement for hospice services provided to individuals whose life expectancy is 6 months or less and who have elected hospice care.
OIG reviewed a random sample of 100 claims and discovered that 34 of the 100 claims did not comply. Assuming the sample results were reflective of Mission's total 6142 evaluated claims, Mission cost Medicare an estimated $10.5 million in unallowable reimbursement for hospice services.
An attorney for Mission disagreed with the findings with the exception of seven sample claims and said it would work with its Medicare contractor regarding refunding those seven errors. The practice also questioned the methods that OIG used in its audit.
Audit: Hospital System Received Overpayments of More Than $4 Million
The OIG found that Ohio-based Lake Hospital System did not comply with Medicare requirements for billing inpatient and outpatient services on selected types of claims.
In an audit of the system, the OIG selected a stratified sample of 90 inpatient and 10 outpatient claims for which payments totaled $1.4 million during a 2-year audit period (2017 and 2018). Less than half of Lake's 100 claims (49) met Medicare billing requirements. The remaining 51 claims cost Medicare $862,429.
Assuming the sample results were reflective of Lake's total claims, Lake received overpayments of about $4.4 million for 2017 and 2018, according to the OIG.
In a written reply to the audit, the hospital system disagreed with the "vast majority" of the findings. Rather than repay $4.4 million, Lake said it would refund overpayments of 14 claims that it agreed were incorrect. OIG maintains its findings and recommendations.
For more news, follow Medscape on Facebook, Twitter, Instagram, and YouTube.
Credits:
Lead Image: Getty Images
Image1: Getty Images
Medscape Business of Medicine © 2021

Send news tips to news@medscape.net.
Cite this: Legal, Business Groups Challenge Antitrust Charges Against DaVita Inc, Former CEO - Medscape - Oct 13, 2021.