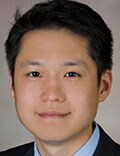 As radiofrequency ablation (RFA) in the treatment of benign thyroid nodules gains favor as a noninvasive alternative to surgery in the United States, clinicians are increasingly reporting their experiences in hospital as well as outpatient settings.
And in one case, a hospital has taken the unique step of forming a multidisciplinary thyroid nodule RFA tumor board, which helps in the often tricky decision-making process that is involved.
"Our multidisciplinary RFA tumor board has been invaluable in this process and it is the only one of its kind in the nation that I'm aware of," James Lim, MD, of the Division of Surgical Oncology, Thyroid, and Parathyroid Center at Oregon Health Sciences University (OHSU), told Medscape Medical News.
Lim reports receiving referrals from "all avenues, some from thyroid specialists and others from nonthyroid specialists such as primary care practitioners or patient self-referrals."
"Because of this, our centralized process of multidisciplinary review ensures that each patient is evaluated thoroughly through each thyroid specialists' lens to optimize patient outcomes," noted Lim, an assistant professor of endocrine surgery.
The RFA tumor board consists of experts in all specialties involved in thyroid nodule assessment and treatment, including surgeons, interventional radiologists, and endocrinologists.
Just Because You Can, Doesn't Mean You Should
However, some caution that although there is enthusiasm regarding this noninvasive alternative to surgery, there is another option, that of mere observation, which is appropriate in many cases of thyroid nodules and should not be overlooked.
"For a number of reasons, the key to keep in mind is that just because we can do something doesn't mean we should," Michael Singer, MD, director of the Division of Thyroid & Parathyroid Surgery, Department of Otolaryngology — Head and Neck Surgery, at the Henry Ford Health System in Detroit, Michigan, told Medscape Medical News.
While emphasizing that he believes RFA to be a promising technology that will likely benefit patients in the future, Singer voiced concern about the approach becoming an easy choice — particularly if profit is to be had — when observation is a clear alternative. "If RFA becomes seen as an opportunity to create revenue, potential conflicts of interest may arise," he said.
"As it is not a major procedure with a dramatic risk profile, my concern is that some clinicians [could] adopt the attitude of 'Why not do it?' even when the indication is minimal or non-existent," he added.
Lim said he agrees that "any new medical technology requires thoughtful evaluation and appropriate patient selection in order to ensure optimal patient outcomes."
That's where the tumor board has been especially beneficial.
"We have found great benefit in reviewing potential RFA cases in a multidisciplinary fashion within our tumor board and would recommend other institutions to consider it," he noted. In the absence of a tumor board, "at a minimum, a thyroid specialist should be involved in the evaluation of a potential thyroid RFA patient prior to ablation treatment," he advised.
Tumor Board Was Able to Identify a Small Subset of Patients for Surgery
In his research presented at the 90th Annual Meeting of the American Thyroid Association (ATA), Lim and colleagues evaluated the tumor board's efficacy in altering diagnosis and treatment plans in a retrospective review of cases presented to the board for RFA consideration since its inception in July 2020 through June 2021.
Over the study period, 65 patients with biopsy-proven benign thyroid nodules were newly referred for RFA, with 58 referred for mass effect symptoms and seven for autonomous function.
After the multidisciplinary review, about half of the cases, 37 (56.9%), were approved for RFA.
Of the remainder, 22 (33.8%) were determined to need additional studies, just two (3.0%) were recommended for surgery, and four (6.2%) were recommended to not receive any intervention.
Of the 22 cases recommended for additional studies, 15 were subsequently recommended for RFA and four were recommended to receive surgery due to suspicious clinical findings.
Of those that underwent surgery, two showed thyroid cancer on final pathology.
Among the nodules recommended to RFA, the average nodule volume was 15.1 mL, whereas the average volume for those recommended for surgery was 40.9 mL (P = .08).
No significant complications occurred among patients that underwent RFA or those who had surgery.
"The tumor board's multidisciplinary review was able to identify high-risk features in some patients with benign biopsies. This led to a change in recommendation from RFA to surgery for possible malignancy in a small subset of patients," Lim noted.
In a separate analysis, Lim and colleagues reported that, among patients treated with RFA (with a mean baseline nodule volume of 11.9 mL), mean nodule volume was 6.4 mL after 1 month, 4.5 mL after 3 months, and 3.8 mL at 6 months, which were all significantly reduced versus baseline (P < .001). Similar improvements were also reported in symptom and cosmetic scores at each timepoint (all P < .001).
There were no cases of postprocedural hypothyroidism or symptomatic thyrotoxicosis.
Underlining that patients can expect noticeable improvement in symptom scores by their 30-day visit, Lim noted that patients should be warned of some early swelling.
"It is important to inform patients that they may have swelling of their treated nodule immediately after the procedure, but this should subside within a few days," he said.
Outpatient RFA Safe and Efficacious
In a separate study also presented at the meeting, three practitioners described their experiences with RFA in their outpatient thyroid practices in San Antonio, Texas; Santa Monica, California; and Gettysburg, Pennsylvania.
Overall, there were 68 cases involving benign, class II thyroid nodules, and the authors reported average procedure times of under an hour, with actual RFA time varying from 7 to 22 minutes.
Of note, for nodules larger than 4.5 cm, two procedures were necessary to achieve desired results.
Excluding the larger nodules requiring more than one procedure, there was an average decrease in nodule size of 48% at 1 month and a decrease of 82% after 3 months in more than 80% of cases.
None of the cases required surgery. There were no major complications, and all patients had preserved baseline thyroid function.
"This preliminary study of 68 patients shows how thyroid RFA is safe and efficacious when performed in an endocrine outpatient office practice," Kathleen Hands, MD, of the Thyroid Center of South Texas, and coauthors concluded.
Insurance Coverage an Issue in US
Among much larger studies demonstrating the safety and efficacy of RFA for benign nodules, a study of 450 Chinese patients published in January showed RFA to be superior to conventional thyroidectomy in terms of patient satisfaction, postoperative quality of life, and shorter hospital stay, although the caveat was it took longer to achieve nodule volume reduction.
But if RFA use is to become more widespread in the United States, a key obstacle is insurance companies generally do not cover the procedure. Although patients in Lim's analyses did have coverage, it didn't come easily, he said.
"Thankfully, all of our patients have been approved by insurance and no one has had to pay by themselves, but this has sometimes required multiple appeals to the insurance company," Lim said.
"The American Association of Endocrine Surgeons and Society of Interventional Radiology are both working towards getting this valuable treatment more readily accepted by more insurance companies," he said.
Lim and Singer have reported no relevant financial relationships.
90th ATA Annual Meeting. Abstracts #123, #126, and #292. Presented October 3, 2021.
For more diabetes and endocrinology news, follow us on Twitter and Facebook.
Credits:
Lead Image: Xee Xin Tan/Dreamstime
Image 1: Oregon Health Sciences University
Medscape Medical News © 2021 WebMD, LLC

Send comments and news tips to news@medscape.net.
Cite this: Radiofrequency Ablation Gains Favor for Thyroid Nodules in US - Medscape - Oct 12, 2021.