With the strong likelihood that dermatologists in the United States will have to resolve dermatologic issues created by cultural cosmetic practices originating elsewhere, strategies for an open nonjudgmental approach are instrumental, according to a dermatologist with expertise in these types of cases who spoke at the Skin of Color Update 2021.
"Instead of avoiding the discussion of cultural practices, we should discuss them and be open about them. It fosters a comfortable environment, trust, and better compliance," reported Neelam Ajit Vashi, MD, founding director of the Boston University Center for Ethnic Skin.
Out of fear of causing offense, a desire to be discreet, or of personal discomfort with foreign cultural practices, some clinicians might elect to limit themselves to the information that the patient volunteers, which is a mistake, according to Vashi.
"The avoidance of topics around culture actually limits the ability to have a successful relationship," she maintained.
Successful encounters are not just based on a willingness to listen, Vashi said. Clinicians should be seeking a base of knowledge. With growing globalization and widespread immigration, "it is increasingly important for dermatologists in the U.S. to understand the role of cultural practices [in creating skin problems] and recognize the sequelae," Vashi said.
Taking some common examples of dermatologic complaints created by cosmetic practices originating elsewhere, Vashi described key clinical points in addressing complications related to henna, hair removal through threading, and placement of decorative adornments on the forehead, called bindi. In addition, she pointed out common issues with facial and body marking created with kumkum powder, hair oils, and skin lightening agents.
Black Henna
For cosmetic enhancement, henna is relatively benign. It is also no longer confined to the south Asian communities where it originated. However, Vashi pointed out that patients of south Asian origin or descent might be more likely to use black henna, a variety with more risks.
Black henna contains additives, such as diaminobenzenes and p-phenylenediamine (PPD), to darken the tone of the product as well as provide other desired characteristics, such as an accelerated drying time. While some patients do develop reactions to conventional henna, the risks of black henna are greater.
"The acute contact dermatitis reactions can include dyspigmentation, leukoderma, and keloids," Vashi said. Other complications include erythema multiforme, temporary hypertrichosis, and systemic allergic reactions, such as angioedema.
While those who have had a reaction to henna should avoid further contact, Vashi warned that sequelae can include cross reactions with latex and rubber as well as some pharmaceutical agents, such as sulfonamides. When taking a patient history, she noted, be aware that risks of henna extend to the hairdressers and cosmeticians who sometimes apply these products on others.
Hair Threading, Bindi, and Kumkum
Hair threading, another practice popularized in south Asia and now growing in popularity globally, involves capturing hairs between cotton threads for removal of both the hair and its follicle. It is a relatively rapid and efficient method of permanent depilation. In addition to pain and erythema, Vashi reported that the complications associated with hair threading include pigmentary changes, infections such as bullous impetigo, and lesions of koebnerization – such as vitiligo and lichen planus.
Bindi, a Hindi tradition that involves placing adornments between the eyebrows, and kumkum, a powder typically made from turmeric to be employed for decorative markings, have also spread to use outside of their cultural context, according to Vashi. She said that the complications of these two cosmetic practices are shared, and stem largely from contact dermatitis.
In the case of bindi, para-tertiary-butylphenol in adhesives is one source of reactions, whereas kumkum itself can be an irritant. As these are typically local to the site of application, the diagnosis is not difficult, but treatment can be more challenging for patients unwilling to abandon the practice.
Hair Oils, Skin-Lightening Agents
Culturally-linked hair oils among patients from south Asia or Africa – or descendants from these areas – can damage hair in a variety of ways as well as cause contact dermatitis. The oils can also exacerbate existing skin diseases.
"Oils with high oleic acid, such as coconut or olive oils or shea butter, can worsen seborrheic dermatitis," Vashi cautioned.
Of this list of dermatologic issues induced by culturally linked cosmetic practices, skin lightening agents might pose the most risk for permanent and irreversible complications. Vashi said that up to 70% of patients using lighteners develop complications, and there is a relationship between the severity of side effects as duration of use increases.
"The problem is that ingredients of many of these products, which are imported illegally and sold on the black market, are often not disclosed," Vashi said. Some contain a high content of metals such as lead, copper, and iron, whether they are added intentionally or end up in the product because of poor quality control. For those developing adverse events associated with the products, the obvious treatment is discontinuation.
When patients are unwilling to discontinue any of the products that have led to dermatologic issues, Vashi encouraged physicians "to take a middle ground." Simple avoidance can be challenging for practices that are culturally meaningful. In respecting cultural differences, she encouraged tolerance and compromise.
"Often these patients will be doing an alternative medication or intervention, but this does not mean that they are not accepting what we have to offer," she said. She indicated that mutual respect will lead to better solutions.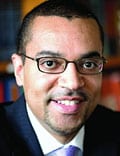 The awareness of common cultural practices that can have a harmful impact on the skin is an area of practice that deserves more attention, Andrew F. Alexis, MD, vice-chair for diversity and inclusion in the department of dermatology at Weill Cornell Medical Center, New York, said in an interview.
He said that he agreed with Vashi that understanding the role of cultural practices leading to dermatoses is not enough.
"Advising patients to alter or discontinue a specific cultural practice due to a dermatologic complication should be done with respect, humility, and understanding that may be challenging," said Alexis.
While being aware of the specific cultural practices that might be causing or exacerbating dermatoses is important for accurate diagnosis, he said he believes that "partnering with the patient to modify the cultural practices in question" is important for a clinical outcome acceptable to the patient.
"Educational resources to inform clinicians of dermatoses associated with cultural practices are available and can be helpful for dermatologists in any practice setting," he said.
Vashi reports that she has no relevant financial relationships to disclose. Alexis reports financial relationships with Abbvie, Allergan, Almirall, Amgen, Arcutis, AstraZeneca, Bristol-Myers Squibb, Cara, Galderma, Genzyme, Janssen, Leo, Menlo, Novartis, Regeneron, Sanofi, and Valeant.
This article originally appeared on MDedge.com, part of the Medscape Professional Network.
Credits:
Lead Image: Moment/Getty Images
Medscape Medical News © 2021 WebMD, LLC

Cite this: Lessons From an Ethnic Skin Center: Awareness of and Respect for Diversity - Medscape - Oct 08, 2021.