Nearly half of the world's population has little or no access to basic diagnostics, according to new research estimates. Furthermore, fewer than 20% of basic primary care settings in selected low- and middle-income countries are able to perform key clinical laboratory tests and diagnostic imaging. The analysis was published October 6 in The Lancet Global Health and accompanies an in-depth report from The Lancet Commission on diagnostics.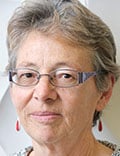 Vaccines and medications receive a lot of attention in global health efforts, but diagnostics are another essential piece of the puzzle that can be overlooked, Sue Horton, FCAHS, FRSC, an author of the study and an economist at the University of Waterloo School of Public Health Sciences, in Ontario, Canada, told Medscape Medical News. Testing adds additional expense, and in areas where the burden of certain diseases is high, it can be considered more cost-effective to treat without confirming the diagnosis. The pandemic has helped highlight the importance of testing and diagnosis in treating disease and managing its spread, she noted. "If you treat people with a condition without diagnosing it accurately, you are doing medicine blind," she said.
Although the disparity in access to diagnostics between higher- and lower-income countries is recognized, few studies have investigated diagnostic availability in multiple countries, Horton and colleagues note. "With the establishment of the WHO [World Health Organization] Essential Diagnostics List in 2018 and growing international consensus that improved laboratory and radiological investment is crucial, there is a need to establish a baseline against which future investments in diagnostic capacity can be measured," the authors write.
To build a better multinational picture of the availability of diagnostics, the team extracted data from the US Agency of International Development's Service Provision Assessment surveys, which evaluate countries' health service capacity and delivery. They analyzed clinical laboratory testing and diagnostic imaging availability data from ten low- and middle-income countries: Bangladesh, Haiti, Malawi, Namibia, Nepal, Kenya, Rwanda, Senegal, Tanzania, and Uganda. At the primary care level, the team examined the availability of diagnostic tests for HIV, malaria, urine glucose and protein levels, urine level during pregnancy, syphilis, blood glucose level, hemoglobin, microscopy, and ultrasound. At the hospital level, Gram stain, x-ray, chemistry and hematology analyzers, tuberculosis, and CT diagnostics were examined. A diagnostic was considered available if the test was performed on site with all testing equipment available and operational or if there was a record of transport of testing specimens to higher-tiered care sites.
The analysis included data from 8512 healthcare facilities in the ten countries in surveys from 2004 to 2018. Diagnostics were most lacking in basic primary care facilities — those with trained staff but no medical doctors. The average availability of testing was 19.1%. Diagnostic availability increased with increasing care tier level; 49.2% of advanced primary care facilities and hospitals were able to perform key lab tests, and 68.4% of them had imaging capability. Malaria testing was the most commonly available diagnostic in primary care settings (76.1% of facilities); ultrasound was least likely to be available (1.2%). In hospital settings, on average, malaria testing was most readily available (91.6%); CT scans were least available (6.1%). Diagnostic availability in basic and advanced primary care settings, but not in hospitals, increased in association with an increase in countries' incomes.
By incorporating geographic information system data into the analysis and using modeling techniques, The Lancet Commission for diagnostics estimated that 47% of the world's population has little or no access to diagnostics within a 2-hour walk from their residence.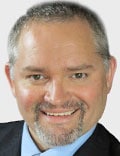 The study is "extremely important and valuable" in showing the challenges in access to diagnostics in primary care and hospital settings in lower-income countries, Dan Milner, MD, chief medical officer of the American Society for Clinical Pathology, said in an interview with Medscape Medical News. However, because the investigators evaluated snapshots of diagnostic access from 2 to 17 years ago, the data do not reflect areas of progress in the field. There has been a huge effort over the past decade to increase testing for HIV, tuberculosis, and malaria in primary care settings around the world, he said. For other diseases, especially for noncommunicable diseases such as hypertension and diabetes, "nothing has happened," he said. Additional research using these surveys from individual countries over several years could help identify areas of improvement and stagnation, he added.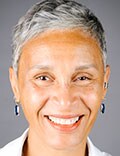 Using benchmarks such as the ones used in this study "could form the basis for improved metrics and tools that can be used to evaluate diagnostic progress in years to come," said Pascale Ondoa, MD, PhD, director of science and new initiatives at the African Society for Laboratory Medicine (ASLM), in Addis Ababa, Ethiopia, in an email interview with Medscape. Ondoa co-authored a commentary on The Lancet Commission report on diagnostics. For these efforts to succeed, "there should be more inclusiveness of the all parties concerned in the conception, rollout, and assessment of interventions," she noted. "I am not only talking of global health international agencies and governments, but also about regional and local health bodies and indigenous technical nonprofit organizations (such as ASLM) who possess the necessary knowledge of the field and carry the right level of legal power and legitimacy to implement change on the field."
Horton, Milner, and Ondoa report no relevant financial relationships.
Lancet Glob Health. Published online October 6, 2021. Full text
For more news, follow Medscape on Facebook, Twitter, Instagram, and YouTube.
Credits:
Lead Image: Getty Images
Image 1: University of Waterloo
Image 2: American Society for Clinical Pathology
Image 3: African Society for Laboratory Medicine
Medscape Medical News © 2021

Send news tips to news@medscape.net.
Cite this: Nearly Half the World's Population Has Little or No Access to Key Diagnostic Care - Medscape - Oct 07, 2021.