James Taylor, MD, a former physician director of coding and medical director of revenue cycle at Kaiser's Colorado Permanente Medical Group, just wanted Kaiser to do the right thing and stop submitting false claims to Medicare Advantage.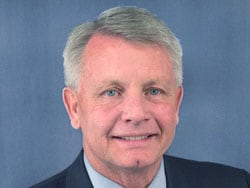 Taylor, who describes himself as tenacious to a fault, says he waited 7 years to file his lawsuit because he thought he could convince Kaiser to fix the coding problems on their end. He alternated between optimism and despair as Kaiser's management supported some solutions only to shut them down later.
Finally, Taylor had had enough — he was under a great deal of stress, and his job was in jeopardy.
As a last resort, he consulted a law firm that specializes in whistle-blower cases. Soon afterward, they filed a civil lawsuit in Colorado.
"My wife says that I have a justice gene ― she can tell when it's vibrating because I get amazed, not because people do wrong things, which they do all the time, but to that scale where it's millions of dollars and they're being smug and acting like a bully. They thought they would never get caught and just kept going and even ramped it up in some situations," says Taylor.
Several other whistle-blowers filed five lawsuits also alleging that Kaiser knew it was committing Medicare Advantage fraud amounting to tens of millions of dollars. The US Department of Justice (DoJ) announced in July that it will join the six lawsuits and that it would file its complaint by late October.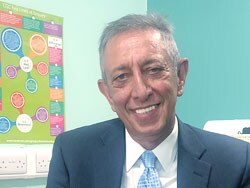 Martin Mansukhani, a former regional CFO for Prime Health Care, was out of the country when the CEO signed a multimillion dollar contract with a cardiologist that went into effect immediately. At first, he tried to make the agreement work financially but then realized there were serious problems with the contract. He consulted a law firm, which confirmed that this was a kickback scheme in which the cardiologist was being overpaid in exchange for referring patients to Prime hospitals. The attorneys filed his whistle-blower lawsuit in 2017.
"My goal in filing the lawsuit was to get the company to stop these business practices," says Mansukhani.
For being a whistle-blower, Mansukhani will receive nearly $10 million from the $37 settlement the DoJ negotiated. The False Claims Act entitles whistle-blowers to receive a higher reward (25% to 30%) when the DoJ doesn't join a case than when it does (15% to 25%).
His lawsuit alleges that Prime Health Care, a hospital chain in California, its CEO, Prem Reddy, MD, and cardiologist Siva Arunasalam, MD, violated the federal Anti-Kickback Statute and the Stark Law, which generally make it illegal for anyone to offer or to provide something of value in exchange for a referral for a federal healthcare service. The suit also alleges that Prime had engaged in fraudulent billing practices.
The most challenging aspect was the decision to file the case. "It was a big-time commitment to pull together the evidence and to spend time interviewing law firms to determine who would best represent me, before I chose Phillips & Cohen," says Mansukhani.
When Management Fails to Listen
Taylor loved working at Kaiser Colorado and used to joke that he had job security as director of revenue cycle because doctors don't like mixing business with medicine. He earned less money than when he was a family physician, but "loved the lifestyle because it gave me time to spend with my wife and two young children."
He was well thought of by the medical group — they elected him to serve on its board of directors for 4 years (2009–2013), during which time he served 2 years as chairman. They also sent him to Harvard's executive leadership program.
As a certified risk adjustment coder and EPIC certified physician builder, Taylor had the expertise to recognize problems and fix them. (EPIC was the electronic medical records system that Kaiser used at that time.)
The audits that Kaiser and Taylor conducted showed high rates of errors for conditions related to cancer, stroke, and vascular disease.
"I hired a physician to review thousands of stroke codes and catch the false ones and created a filter in EPIC that weeded out incorrect codes before they were submitted," Taylor says.
But these changes didn't last because Kaiser managers would cancel or defund them, says Taylor. "That's why I stayed for so many years. I would make one change and it would go very well and then they would shut it down. I would think, 'This is great, they're listening,' but then it was gone. If all that had happened at once, I would have left immediately, but it was over time," says Taylor.
He informed Kaiser Colorado's upper management and its national organization about the problems, but got nowhere.
Becoming a Target
Taylor's efforts to stop Kaiser from submitting false diagnosis codes didn't sit well with the CFO.
Things came to a head in 2014 when Taylor discovered that a board meeting had been called to push him out of the company. "They said I failed a work improvement plan and that was why they needed to get me out.
"When they started saying that I was part of the problem after all the work I had done to keep their noses clean, I couldn't tolerate it any longer. That's when I filed the lawsuit," says Taylor.
The stress from the "chaos and craziness" was also starting to affect his health, and he was worried that Kaiser would damage his reputation further.
He resigned in 2015. "I left 14 months before being fully vested in their retirement program."
Employer Retaliation?
Prime first sidelined and then fired Mansukhani (not for cause) in 2017 just before he filed his lawsuit. It offered him only 30 days of severance pay, which he didn't accept. He didn't think his firing was in retaliation for being a whistle-blower because his relationship with the chief operating officer had soured long before, in 2013, and the lawsuit was sealed.
At the time, he owned a nursing home in England that was doing well financially. He worried whether "Prime would try to retaliate against me in the UK. I was a senior executive in a fairly high-profile position in the health care sector, and lots of informal networks exist," says Mansukhani. But that never happened.
He found a new job right away. "At that stage of my life, I was 53 years old, and I wasn't looking for another job. But College Healthcare in California offered me one as the CFO, which I accepted," says Mansukhani.
Did It Ruin His Career?
Taylor also found a new job right away as chief medical officer of Colorado Access, where he trained practitioners on the Medicare Advantage model and documentation standards required by the Centers for Centers for Medicare & Medicaid Services (CMS). He is now an independent consultant with Principled Advantage.
Taylor's lawsuit was filed under the False Claims Act, which requires that court documents be kept confidential ("sealed") for at least 60 days while the DoJ investigates the case. Judges often extend that time frame.
In Taylor's case, it took 7 years for the DoJ to unseal the documents. "The bad news is the wheels of justice turned really slowly. The good news was that I could seek employment and not have them worry about hiring a whistle-blower. As much as I didn't like it, it was truly a blessing in disguise," he says.
Taylor doesn't know what the outcome of his case against Kaiser will be. When it was unsealed recently, he worried that local TV stations would show up at his doorstep and hound him or that Kaiser's administrators would try to dig up dirt on him, which hasn't happened.
He has no regrets about filing the lawsuit and feels vindicated because the managers/administrators who didn't support him have been fired, including the CFO "who threw the biggest obstacles at me and defunded my work," says Taylor.
The DoJ's recent decision to join the consolidated whistle-blower case "was an indication that I was correct that Kaiser wasn't doing what they should have been doing. You can't have dishonest scales ― if you're purposely cheating the government to get promotions, more bonuses, that's just wrong."
Kaiser Permanente declined to comment on Taylor's allegations and referred to its statement. "We are confident that Kaiser Permanente is compliant with Medicare Advantage program requirements and we intend to strongly defend against the lawsuits alleging otherwise.
"Our medical record documentation and risk adjustment diagnosis data submitted to the Centers for Medicare & Medicaid Services comply with applicable laws and Medicare Advantage program requirements. Our policies and practices represent well-reasoned and good-faith interpretations of sometimes vague and incomplete guidance from CMS," acording to the statement.
Did It Make a Difference?
When the government settles whistle-blower cases, the defendants usually admit no liability or wrongdoing, which some whistle-blowers find frustrating.
"I think the company was hurt by the lawsuit. It may make them think twice about doing this again," says Mansukhani. However, he is cynical about whether the culture will change.
As part of its settlement, Prime agreed to amend its current corporate integrity agreement (CIA) from a previous 2018 settlement to include testing on physician compensation arrangements.
CIAs are standard monitoring agreements in the healthcare industry, and Prime asserts that it remains in full compliance, according to its statement.
Prime Health Care and Arunasalam did not respond to several interview requests. A statement from Prime in July says, "The settled matters related to an isolated, single physician practice in Southern California between 2015–2017 and billing of forty-five implantable device claims. The allegations did not involve patient care, but instead related to the valuation of a physician practice and the appropriate documentation for a limited number of implant claims totaling approximately $200,000. As soon as these matters were identified, Prime conducted an exhaustive internal review, fully cooperated with the DOJ and negotiated a mutually acceptable resolution."
For more news, follow Medscape on Facebook, Twitter, Instagram, and YouTube.
Medscape Medical News © 2021

Send news tips to news@medscape.net.
Cite this: An MD and a Healthcare Exec Sued Their Employers for Fraud: What Happened? - Medscape - Oct 06, 2021.