Administration of vasopressin and methylprednisolone to patients with inhospital cardiac arrest significantly improved return of spontaneous circulation, compared with placebo, new data show.
In a multicenter, randomized-controlled trial conducted in Denmark, 42% of patients who were randomized to receive vasopressin and methylprednisolone achieved return of spontaneous circulation (ROSC), compared with 33% of patients randomized to placebo.
The difference was statistically significant, they note, but there was no difference in mortality or neurologic outcomes at 30 days. The researchers conclude that "there is uncertainty whether this treatment results in benefit or harm for long-term survival."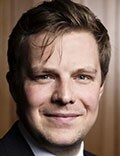 "The trial was inspired by two previous smaller trials finding that the intervention worked well," lead author Lars W. Andersen, MD, MPH, PhD, DMSc, Aarhus University Hospital and Aarhus University, Denmark, told theheart.org | Medscape Cardiology.
"It did improve return of spontaneous circulation, but the effect on long-term outcomes is unclear. Currently, I do not think there is enough evidence to support this intervention," Andersen said.
The findings were published online September 29 in JAMA.
The Vasopressin and Methylprednisolone for In-Hospital Cardiac Arrest (VAM-IHCA) trial randomized 501 patients at 10 hospitals throughout Denmark to receive either a combination of vasopressin 20 IU and methylprednisolone 40 mg (n = 237 patients) or placebo (n = 264 patients) after the first dose of epinephrine. Additional doses of vasopressin or corresponding placebo were administered after each additional dose of epinephrine, for a maximum of four doses.
The mean age of the patients was 71 years (range, 58 - 84 years), and 64% were men.
One hundred patients in the vasopressin and methylprednisolone group (42%) and 86 patients in the placebo group (33%) achieved return of spontaneous circulation (risk ratio, 1.30 [95% CI, 1.03 - 1.63]; risk difference, 9.6% [95% CI, 1.1% - 18.0%]; P = .03).
The median time to return of spontaneous circulation was 16 minutes in the intervention group and 18 minutes in the placebo group
At 30 days, 23 patients in the intervention group (9.7%) and 31 patients in the placebo group were alive (risk ratio, 0.83 [95% CI, 0.50 - 1.37]; risk difference: −2.0% [95% CI, −7.5% to 3.5%]; P = .48).
"In the current trial, the point estimate for survival suggested harm, while the confidence included both clinically relevant harm and benefit," the authors write.
A favorable neurologic outcome, based on the Cerebral Performance Category score, was observed in 18 patients (7.6%) in the intervention group and 20 patients (7.6%) in the placebo group (risk ratio, 1.00 [95% CI, 0.55 - 1.83]; risk difference, 0.0% [95% CI, −4.7% to 4.9%]; P > .99).
Additionally, in patients with return of spontaneous circulation, hyperglycemia occurred in 77 patients (77%) in the intervention group and 63 patients (73%) in the placebo group. Hypernatremia occurred in 28 patients (28%) in the intervention group and in 27 patients (31%) in the placebo group.
"I hope a larger, more definitive trial will be conducted," Andersen concluded.
Not the Ultimate Target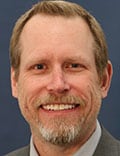 Authors of an accompanying editorial agree. "Additional research is needed to further define the effect of vasopressin and steroids, and other interventions, on outcomes for patients with in-hospital cardiac arrest (including continued use of steroids during the highly vulnerable post-resuscitation phase and standardized post-resuscitation modalities), evaluated in clinical trials specifically powered to test a difference in survival with good neurologic function," Jason Haukoos, MD, MSc, and colleagues write.
"The investigators did not show a survival benefit, they just showed a return of spontaneous circulation benefit," Haukoos, from the University of Colorado School of Medicine, Denver, told theheart.org | Medscape Cardiology.
"ROSC is a critical target on the path to survival, it's the first target that you want to achieve clinically, but it's not the ultimate target. That's why the authors basically stopped short and said they can't recommend vasopressin and methylprednisolone as the definitive treatment," he said.
"There might be a signal there, and it's not ready for prime time in every patient. But if the patient is still tenuous, you could consider using it and I don't think there is significant risk."
The study was sponsored by Aarhus University Research Foundation, the Department of Clinical Medicine, Aarhus University; the Central Denmark Region; and the Independent Research Fund Denmark. Amomed Pharma provided the vasopressin and corresponding placebo. Andersen and Haukoos report no relevant financial relationships.
JAMA. Published online September 29, 2021. Abstract, Editorial
For more news, follow Medscape on Facebook, Twitter, Instagram, and YouTube
Credit:
Lead Image: Getty Images
Medscape Medical News © 2021

Cite this: Drug Combo Improves Resuscitation After Inhospital Cardiac Arrest - Medscape - Oct 05, 2021.