Meet people where they are.
It's a disruptive concept is taking hold in many areas of medicine, none so much as in the HIV/AIDs arena, where home-based self-testing finally appears to be gaining traction beyond the boundaries of clinical research and advocacy.
HIV self-testing is not a new concept; data supporting efficacy and upticks in testing frequency and diagnosis (especially in key at-risk populations such as men who have sex with men) have been accruing for years. But collaborative efforts by federal, state, and regional public health services in coordination with advocacy and private concerns have largely been absent.

"CDC [Centers for Disease Control and Prevention] recognized that in order to increase access to testing, there are many different models, and I think [the CDC is] embracing innovation around testing; home [self]-testing is one aspect of that," Jen Hecht, MPH, co-founder and director of Building Healthy Online Communities (BHOC), who is the lead author of the TakeMeHome study, told Medscape Medical News.
"CDC [Centers for Disease Control and P
Hecht and colleagues launched the TakeMeHome pilot study at roughly the same time that a national COVID-19 emergency was declared and stay-at-home orders implemented. Although BHOC had been working furiously on the program well before COVID-19 cases were reported, the timing was fortuitous, explained Hecht.
Designed to increase access, diagnosis, and awareness to meet Ending the HIV Epidemic in the US (EHE) goals, TakeMeHome mailed 5325 rapid HIV self-tests (the OraQuick In-Home HIV Test, which has been approved by the US Food and Drug Administration [FDA]) at no cost to 4904 adult participants across 17 US jurisdictions between March 2020 and March 2021. Eligibility criteria included age 18 years or older, no HIV testing in the past year, and residence in a participating ZIP code.
Study findings, which were published September 24 in the Morbidity and Mortality Weekly Report, underscore some of the most pervasive and important challenges to meeting EHE goals. Of the study participants, 36% reported having never undergone HIV testing, 86% said that they had recently engaged in an activity that placed them at risk for HIV, and 56% reported that it had been more than a year since their last HIV test. In addition, 73% of participants who responded to a nonincentivized follow-up survey reported male-to-male sexual contact.
"This program reached a group of people that weren't being tested, that weren't being touched by the public health system," said Hecht.
The results are encouraging. More than 10% of participants reported that after using the self-test, they sought sexually transmitted infection (STI) preventive services, and 8% sought preexposure prophylaxis (PrEP). Among two health departments that established procedures to have participants who tested positive for HIV undergo HIV case surveillance, an estimated 0.6% to 0.8% of patients were found to have newly diagnosed HIV infections.
The study was expanded and was launched nationally this past February with several additional partners. The study provides home test access to younger participants — aged 17 and older — across the country. Hecht explained that they're close to target accrual (the goal was to distribute 100,000 kits, and they have distributed more than 95,000).
A Novel Collaboration
A unique aspect of the TakeMeHome initiative is the collaboration between BHOC (a consortium of public health leaders interested in partnering with dating-app and website owners to improve access to sexual health tools and information) and Emory University, the National Alliance of State and Territorial AIDS Directors, and the CDC.
"Our partners play a key role; they've done the research [on self-testing], and they have the kind of lesson learned about how to implement it," said Hecht.
"And so we've worked hard at taking research that has been done, putting it into the field, and figuring out how to scale it," she said.
TakeMeHome enables participating public health agencies to select numbers and types of tests and the populations that they wish to target. The agencies have their own local resource pages on the site. Users who opt in are sent the HIV oral rapid in-home test, detailed instructions and information about next steps after confirmatory testing, and HIV/STI prevention and care services, as well as access to a 24/7 hotline.
The program is publicized through messages and embedded links on gay dating applications, an approach that appears to be working.
Most (71%) test recipients who participated in the study's follow-up survey said that they had heard about the program via dating applications, 63% believed that the program addressed problems regarding convenience, 46% believed that it addressed issues regarding privacy, and 90% said they would be willing to recommend the program to a friend.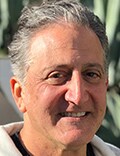 "It's been a slow time in coming," said Jeffrey Klausner, MD, MPH, clinical professor of population and public health sciences at USC-Keck School of Medicine and former CDC branch chief for HIV/AIDS in South Africa. Klausner, who was not involved in the study, told Medscape that it's long been recognized that prevention services are not routinely accessed by everyone who needs them.
"It took a while for technology to catch up, the FDA to support the idea that people could safely and accurately test themselves at home, and...for the powers that be ― like the CDC and the states ― to really get behind that," he explained. "But there's always been a gap between who's going to pay for it and how we are going to make it available." Klausner also said that there has been a paternalistic and fairly pervasive attitude that people would fail to act responsibly in light of their test results (a belief recent data have disproved).
Still, home self-testing is not without challenges. Coverage of Black (7%) and Hispanic (26%) communities was low in the pilot. Hecht said that toward the end of the study, they translated materials and language used on the site into Spanish, which helped address some of those discrepancies. In addition, BHOC continues to work on bringing in sites, states, and health department jurisdictions with larger Black and Latino populations. Greater linkage to treatment and ancillary care services are also needed. But the tide is definitely turning. "If we can remove barriers and make it easier, we are going to see more people engaging," she explained.
"There's never been [this] kind of national investment in getting tests out to people who need them. You never hear about states actively taking responsibility for making sure that people can get home-based, self-test kits. To me, those were important signs of change," said Klausner.
Hecht has received institutional funding from Gilead Sciences. Klausner has received financial support from Danaher, Roche, Cepheid, Abbott, Tailis Bio, Visby Medical, and Phase Scientific.
MMWR Morb Mortal Wkly Rep. Published online September 24, 2021. Full text
Liz Scherer is an independent journalist specializing in infectious and emerging diseases, cannabinoid therapeutics, neurology, oncology, and women's health.
For more news, follow Medscape on Facebook, Twitter, Instagram, and YouTube.
Credits:
Lead Image:Wikimedia Commons
Image 1: Kat Vellos
Image 2: Jeffrey Klausner, MD
Medscape Medical News © 2021

Send news tips to news@medscape.net.
Cite this: TakeMeHome Ushers in a New Era of HIV Self-testing - Medscape - Oct 04, 2021.