A phase 3 randomized, double-blind, controlled trial has shown that oteseconazole (Mycovia Pharmaceuticals), an oral antifungal agent, is safe and effective in treating acute and recurrent yeast infections (vulvovaginal candidiasis [VVC]) and in preventing recurrence of acute VVC episodes.
Findings of the ultraVIOLET trial, which compared oteseconazole with the standard fluconazole, were presented yesterday at IDWeek 2021 by lead author Mark G. Martens, MD, a professor in the Department of Obstetrics and Gynecology at Drexel University College of Medicine in Philadelphia, Pennsylvania.
About 75% of all women will have a yeast infection in their lifetime, Martens noted. About 138 million women worldwide have recurring episodes (at least three acute episodes in the last year) of the debilitating condition.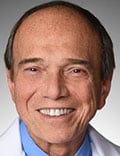 "Recurrent vulvovaginal candidiasis typically requires treatment of the acute episode followed by long-term suppressive therapy with either weekly or biweekly fluconazole," Martens said. However, when therapy stops, more than 50% of patients with recurrent VVC experience an infection within the next 6 months, which adds a significant toll on daily life.
Additionally, fluconazole has been linked with safety issues concerning chronic dosing, he said, citing liver toxicity, drug–drug interactions and "increased risk of miscarriage and birth defects when used during pregnancy."
Topical treatments have been associated with messy application and burning, he noted.
For this study, researchers enrolled 219 women with a history of recurrent VVC at 51 US sites. Participants were randomized either to 600 mg oteseconazole on day 1, 450 mg oteseconazole on day 2 or placebo capsules; or three sequential 150 mg doses (every 72 hours) of fluconazole together with matching placebo capsules.
In the maintenance phase, 185 women with resolved acute VVC (clinical signs and symptoms were scored below 3) on day 14 received 150 mg oteseconazole or placebo weekly for 11 weeks.
Oteseconazole was superior to fluconazole/placebo in the proportion of subjects with at least one culture-verified acute VVC episode through week 50 in the intent-to-treat population (P < .001) which included subjects who failed clearing their infection in the induction phase.
The average percentage of participants with at least one culture‑verified acute VVC episode through week 50 was lower in the oteseconazole group (5.1%) compared with the fluconazole/placebo group (42.2%).
Oteseconazole was noninferior to fluconazole in the proportion of subjects with resolved acute VVC infections at day 14 — 93.2% for the oteseconazole group vs 95.8% for the fluconazole/placebo group.
The percentages of women who had at least one treatment-emergent adverse event (TEAE) were similar — 54% in the oteseconazole group and 64% in the fluconazole/placebo group. Most TEAEs were mild or moderate and there were no drug-related SAEs or adverse effects on liver function.
"There was no difference in the two groups in in the baseline characteristics of age, race, and history of diabetes," he said.
Oluwatosin Goje, MD, an ob/gyn with the Cleveland Clinic in Cleveland, Ohio, told Medscape Medical News that the drug may offer another option for women who don't respond to azoles.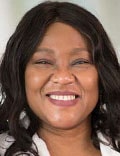 "The CDC guidelines say, and I agree, that most episodes of recurrent VVC that are caused by Candida albicans will respond to topical azoles, to oral azoles, to the known drugs that are available. You just may have to use them for a prolonged period of time," Goje said. But some patients won't respond to azoles, the currently available drugs, and topical treatments — so new options are welcome for them, she noted.
She pointed out that the US Food and Drug Administration in June approved ibrexafungerp (Brexafemme), the first oral non-azole treatment for vaginal yeast infections. It was the first approved medicine in a novel antifungal class in more than two decades.
Goje, who runs a large clinic with substantial numbers of women with recurrent yeast infections, said the psychosocial problems women with recurrent yeast infections face — and the time off work and money spent trying to get temporary relief from over-the-counter medications — is underestimated.
"Women have long suffered vaginitis. It can be a lot of social and economic burden. So anything in the toolbox to help women is welcome," Goje said.
The study was sponsored by Mycovia Pharmaceuticals. Martens reports no relevant financial relationships. Several co-authors are either employees of Mycovia or receive support from the company. Goje has disclosed no relevant financial relationships.
Infectious Disease Week (IDWeek) 2021 Annual Meeting: Abstract O-23 - New Developments in Antibiotic Efficacy. Presented September 29, 2021.
Marcia Frellick is a freelance journalist based in Chicago. She has previously written for the Chicago Tribune, Science News, and Nurse.com, and was an editor at the Chicago Sun-Times, the Cincinnati Enquirer, and the St. Cloud (Minnesota) Times. Follow her on Twitter at @mfrellick
For more news, follow Medscape on Facebook, Twitter, Instagram, YouTube, and LinkedIn
Credit:
Lead Image: National Institutes of Health
Image 1: Courtesy of IDWeek
Image 2: Courtesy of Cleveland Clinic
Medscape Medical News © 2021

Send news tips to news@medscape.net.
Cite this: Oteseconazole Promising for Recurrent Yeast Infections - Medscape - Sep 30, 2021.