The US Food and Drug Administration has approved atogepant (Qulipta), a novel calcitonin gene-related peptide (CGRP) receptor antagonist, for the prevention of episodic migraine, the manufacturer announced in a release.
The once-daily medication will be available in doses of 10 mg, 30 mg, and 60 mg.
"Qulipta provides a simple oral treatment option specifically developed to prevent migraine attacks and target CGRP, which is believed to be crucially involved in migraine in many patients," co-investigator Peter J. Goadsby, MD, PhD, DSc, neurologist and professor at the University of California, Los Angeles, and King's College London, London, United Kingdom, said in the release.
Approval was based partly on the findings from the phase 3 ADVANCE trial, in which patients with episodic migraine were randomly assigned to receive placebo or a 10-mg, 30-mg, or 60-mg daily dose of atogepant for 12 weeks.
As reported by Medscape Medical News, all three doses of atogepant reduced the number of mean monthly migraine days.
With today's approval, neurologists will be able to choose from four monoclonal antibodies and two gepants for the preventive treatment of migraine.
"Having another gepant that can also be given preventively is a good idea, because one may be better than the other for a patient," Alan M. Rapoport, MD, past president of the International Headache Society and founder and director emeritus of the New England Center for Headache, Stamford, Connecticut, told Medscape Medical News.
"Once we have a year or so of experience with atogepant, we'll have a pretty good idea of which one works better preventively," said Rapoport, who was not involved with the research.
Practice Changing?
In the ADVANCE trial, there was a reduction of 3.69 migraine days with the 10-mg dose, 3.86 days with the 30-mg dose, and 4.2 days with the 60-mg dose. Placebo was associated with a reduction of 2.48 migraine days.
In addition, more than half of patients in each atogepant arm achieved a reduction in mean monthly migraine days of ≥50%. This outcome occurred in 55.6% of the 10-mg atogepant group, 58.7% of the 30-mg group, and 60.8% of the 60-mg group. Approximately 29% patients who received placebo achieved this outcome.
The data indicated that atogepant has a favorable safety profile. The most common adverse events associated with treatment were constipation, nausea, and upper respiratory tract infection.
Rapoport, who is also a clinical professor of neurology at the University of California, Los Angeles, noted that he was impressed with the efficacy.
"I'm not as impressed with the adverse events, but they're not serious, and they don't necessarily last," he said.
Although being able to prescribe a single drug for acute and preventive treatment may be an advantage, it remains to be seen whether the tolerability and price of atogepant will be barriers for patients, Rapoport added.
How the approval will affect clinical practice is also unclear, he noted.
"If you're going to start someone on a preventive, especially if it's a woman of childbearing potential, you might just consider one of the two gepants. Doctors will decide once they see how they work," said Rapoport.
Not a "Breakthrough" Treatment
Also commenting for Medscape Medical News ahead of today's approval, Elizabeth W. Loder, MD, vice chair for academic affairs in the Department of Neurology at Brigham and Women's Hospital, Boston, Massachusetts, noted that the "safety of these CGRP medications in pregnancy is uncertain, and there are theoretical reasons to be concerned about it."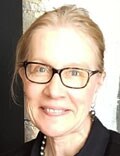 Unlike injectable CGRP medications, atogepant is eliminated from the body relatively quickly after the patient stops taking it, said Loder, who is also professor of neurology at Harvard Medical School. However, atogepant may not otherwise differ greatly from other medications of its type.
"I don't see a reason to think that one of these oral CGRP medicines is much more effective than another one," said Loder.
"In my mind, as a clinician who will be prescribing these for patients, it will be cost and the ease of getting it covered that makes the difference," she added.
These questions may raise concerns. "Those of us who treat patients who do not have private insurance find it very difficult to get these medications for them, even in situations where they have exhausted other alternatives," said Loder.
Patients insured by Medicare or Medicaid "usually have no avenue to get some of these new, expensive treatments," she said.
The approval of atogepant for acute and preventive treatment shows that the distinction between these indications may be artificial, Loder noted. The approval "will, I hope, help people think more flexibly about the way in which we use medications," she said.
It is a positive that atogepant has emerged as another option for preventive therapy, but the treatment cannot be considered a breakthrough, Loder added.
The efficacy of atogepant, like that of other preventive treatments for migraine, is modest, she said.
"It would be so nice if we could find things that were more effective than the treatments we currently have," said Loder.
Follow Erik Greb on Twitter: @MedscapeErik.
For more Medscape Neurology news, join us on Facebook and Twitter.
Credits:
Lead Image: Dreamstime
Send news tips to news@medscape.net.
Cite this: FDA Okays New Oral CGRP Antagonist for Migraine Prevention - Medscape - Sep 29, 2021.