Age is an important factor in determining whether children are willing to receive a COVID-19 vaccination, according to scientists.
A survey of children and young people aged 9 to 18 found that 50.1% would opt-in to take a vaccination, 37.0% were undecided, and 12.9% would opt-out.
When the figures were broken down by age, 35.7% of 9-year-olds and 51.3% of 13-year-olds were willing to be vaccinated compared with 77.8% of 17-year-olds.
The study, published in the journal EClinicalMedicine , also found that vaccine hesitancy was more likely in those from more socially and economically deprived backgrounds and youngsters who were less engaged with school life.
Social Media Messaging
The researchers from the University of Oxford, University College London (UCL), and the University of Cambridge also suggested that getting the message out about the benefits of COVID vaccination should be concentrated via social media channels rather than traditional news and information outlets.
The researchers stressed it would be important for young people to have a choice of settings for where they could have a vaccine.
Prof Fazel said: "Young people might not want their peers, their teachers, or even their parents to know about their choice to get vaccinated. It could be that they are worried what their friends think, for example, and what they may need is a way to get vaccinated while feeling safe and comfortable. We must ensure these opportunities are provided for."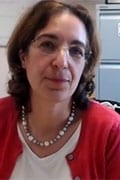 Mina Fazel, an associate professor at the University of Oxford, said: "Our survey findings show that children become more willing to have the COVID-19 vaccine as they get older.
Younger children more often defer to their parents, or primary caregivers, for decisions about healthcare and vaccination, but our data shows how important it is for good quality, accessible information to be provided to better enable our younger populations to understand more about the COVID-19 vaccine and its effects."
Large Study
Data was gathered from 27,910 students from 180 schools in Berkshire, Buckinghamshire, Oxfordshire, and Merseyside as part of the OxWell survey.
The research highlighted a need for more resources to help young people feel confident and encouraged to take the COVID-19 vaccine, should it be made available and offered to them. They should also be offered the vaccine in a choice of settings.
Prof Russell Viner from UCL added: "Our findings suggest it will be essential to reach out and engage with young people from poorer families and communities with lower levels of trust in vaccination and the health system.
"A school-based vaccination program, as planned in England, is one way of helping reduce these health disparities. However, the teenagers who are least engaged with their school communities may need additional support for us to achieve the highest uptake levels."
The study was conducted between May and July 2021 before a decision was made to offer children aged 12 to 15 a single dose of the Pfizer/BioNTech vaccine.
Commenting on the results for the Science Media Centre, Helen Bedford, professor of children's health at UCL, said: "Vaccination of 12-15 year olds has recently been introduced. Although no decision has been made about offering the vaccine to younger children, it is important to be prepared by identifying groups of young people for whom different strategies may be needed to increase vaccination acceptance."
© 2021 WebMD, LLC

Send comments and news tips to uknewsdesk@medscape.net.
Cite this: Peter Russell. Most Children Willing to Receive a COVID Vaccine - Medscape - Sep 28, 2021.