A new study suggests that the use of insulin pumps by children and adolescents with type 1 diabetes (T1D) may be associated with a lower likelihood of developing diabetic retinopathy (DR), most likely as a result of a reduction in glycemic variability and an increase in time in range with these devices.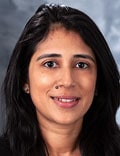 "In clinical practice, we should encourage young patients with T1D to utilize diabetes technologies, such as insulin pumps, which can help improve glycemic control and now reduce risk of retinopathy," said the study's senior author, Roomasa Channa, MD, of the University of Wisconsin, in Madison, Wisconsin, in an email to Medscape Medical News.
In a cross-sectional study using pooled data from two US academic pediatric centers, Channa and colleagues sought to identify factors associated with DR in 1640 children, adolescents, and young adults with T1D (mean age, 15.7 years).
Patients in the study had received point-of-care screening between 2016 and 2019. Approximately 74.1% of the patients had T1D; 25.4% had type 2 diabetes. For 0.5% of patients, diabetes status was unknown. Nearly half (45.9%) of 1216 patients with T1D used an insulin pump.
Overall, 3.5% (n = 57) of patients had DR. Mean diabetes duration was significantly greater among those with retinopathy compared with the 1583 patients without DR (6.6 vs 9.4 years; P <.001), and the mean A1c level was higher (9.2% vs 10.3%; P <.001).
In the T1D group, the use of insulin pumps was associated with a lower likelihood of DR in an analysis that was adjusted for race and ethnicity, insurance status, diabetes duration, and A1c (odds ratio [OR], 0.43; 95% CI, 0.20 – 0.93; P = .03).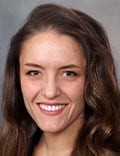 Ana Creo, MD, the medical director of the pediatric diabetes clinic at Mayo Clinic Children's Center, said in a phone interview with Medscape Medical News that a possible reason why insulin pumps lower the likelihood of DR is the recent advancements in pump technology.
"We've had a big explosion of more automated in-loop insulin delivery in the past couple of years, so I anticipate that we'll see even more improvements over time [in DR], because not only is the A1C a little bit better, but the glycemic variability and extreme glucose excursions are less," explained Creo, who was not involved in the study.
Channa and colleagues also found that the likelihood of having DR was up to twice as high among Black youth compared with White youth in the univariable analysis (OR, 2.12; 95% CI, 1.12 – 4.01; P =.02). This association dissipated in the multivariable analysis after controlling for diabetes duration, insurance status, insulin pump use, and glycated hemoglobin levels (OR, 1.79; 95% CI, 0.83 – 3.89; P =.14).
"However, there were disparities in access to insulin pumps, with insulin-pump users more likely to be White and have private or commercial insurance," added Channa. Approximately 59% of all White youths in the study used insulin pumps, compared with only 27% of Black youth. "This highlights the importance of making sure that diabetes technology is accessible to all children with diabetes, with a focus on identifying barriers to increase uptake in minority populations," said Channa.
The reasons for these disparities are likely multifactorial and include implicit and/or systemic biases, added Andrea Mucci, MD, a pediatric endocrinologist at the Cleveland Clinic, in Cleveland, Ohio, who was not involved with the study. "Hopefully, by better understanding and addressing the causes of these disparities, the gap can be narrowed," she said.
Channa, Creo, and Mucci report no relevant financial relationships.
JAMA Netw Open. Published online September 27, 2021. Full text
Brandon May is a freelance medical journalist who has written more than 900 articles for medical publications in the United States and the United Kingdom. He resides in downtown Brooklyn, New York City. Twitter: @brandonmilesmay.
For more news, follow Medscape on Facebook, Twitter, Instagram, and YouTube.
Credits:
Lead Image: Dreamstime
Image 1: University of Wisconsin
Image 2: Mayo Clinic
Medscape Medical News © 2021

Send news tips to news@medscape.net.
Cite this: Insulin Pumps Linked to Lower Retinopathy Risk in Youths With T1D - Medscape - Sep 27, 2021.