Editor's note: Find the latest COVID-19 news and guidance in Medscape's Coronavirus Resource Center.
Social distancing and the shutdown of services like physical and occupational therapy because of COVID-19 have had a profound impact on the mental health of people with Parkinson's disease, a team of researchers in the Netherlands reported, but they also identified meaningful targets for intervention.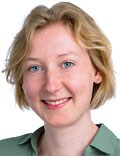 Lisanne Dommershuijsen, MSc, a PhD candidate and researcher in epidemiology at the Erasmus University Medical Center in Rotterdam, the Netherlands, reported on a cross-sectional study of 833 participants with Parkinson's disease in the PRIME-NL study at the International Congress of Parkinson's Disease and Movement Disorders. The average age of participants was 70.2 and 38% were women.
"We studied targeted hypothetical interventions on COVID-19 stressors in people with Parkinson's disease," Dommershuijsen said. "This disruption in normal life caused considerable psychological stress in community-dwelling individuals. People with Parkinson's disease might be especially vulnerable to this stress.
"For instance, because reduced levels of physical activity have worsened symptoms or because people with Parkinson's often have difficulty with flexible [adaptations] to drastic and rapid changes in daily routines, such as those introduced by the COVID-19 pandemic, previous studies found that COVID-19 worsened depression and anxiety symptoms and reduced quality of life (QOL) in people with Parkinson's disease," Dommershuijsen said.
Hence, the goal of the study was to identify the most vulnerable subgroups in the Parkinson's population and to suggest potential interventions to ameliorate these impacts, she said.
The study focused on eight different stressors that emerged in the pandemic: access to care, medicine and nursing services; loss of social contact; canceled social events; tension or conflict in the home; inability to perform physical activity or relax; and COVID-19 symptoThe outcomes of interest were depression, as measured with the Beck Depression Inventory (BDI); anxiety, as measured with the Spielberger State-Trait Anxiety Inventory (STAI); and QOL, with the Parkinson's Disease Quality of Life Questionnaire. The aggregate resulted in a scale of 0-40, with the mean stressor score in the study being 9.6, Dommershuijsen said.
The BDI and STAI scores for social stressors – loss of social contacts, social events canceled and tension or conflict at home – exceeded those for the so-called care stressors – problems accessing care, medication or nursing – she said, although all eight stressors yielded higher BDI and STAI scores across the board.
Vulnerable Subgroups
"When we looked at vulnerable subgroups of people with Parkinson's disease, we found more pronounced associations between the COVID-19 stress and mental health in women, in highly educated participants, and in participants with advanced Parkinson's disease," Dommershuijsen said. The impact on women and people with advanced disease is explainable, Dommershuijsen added in an interview; the former because depressive symptoms are more common in women, and the latter because loss of access to care impacts mental wellness.
"The finding that social stressors were more related to anxiety in highly educated people was surprising to us, given that depression in general is more common in people with a lower education," she said in an interview. "One previous study of the general population suggested this might be related to expectations about available resources, but this findings and the possible explanation warrants further investigation."
When the study stratified for coping strategies, the COVID-19 stressors had a smaller effect on depressive and anxiety symptoms in Parkinson's disease patients prone to confrontive coping and planful problem solving, she said. "Whereas, we observed a larger effect of these stressors in people who are prone to using distancing or seeking social support as coping mechanisms," Dommershuijsen said.
The researchers also created a model of a hypothetical 50% reduction in COVID-19 stressors among all study participants, but the effect wasn't clinically relevant, Dommershuijsen said. However, in people with advanced Parkinson's disease – that is, with an Movement Disorder Society–Unified Parkinson Disease Rating Scale score above median – the effect was clinically relevant in all outcomes.
The potential interventions the study identified were telemedicine via virtual consultations to alleviate care stressors, and virtual support groups and online classes to address social stressors. "However, a more personalized approach is needed to target tension or conflict at home, which was the most important social stressor influencing depression and anxiety symptoms in our study," she said. "Social work can play an important role here."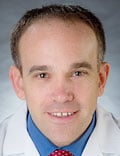 Asked to comment on the study, Roy Alcalay, MD, professor of neurology at Columbia University Irving Medical Center in New York, said in an interview that the findings align with his research on the impact of COVID-19 and related restrictions on people with Parkinson's disease.
"The pandemic has affected people in different ways," he said. "Initially very acutely, people just didn't have access to doctors. There was also the acute question in movement disorders, but also in other diseases where the people with Parkinson's disease are going to have the worse outcome when they have COVID-19." Alcalay authored two recent papers on the impact of COVID-19 in people with Parkinson's disease.
"Then we see that, in addition to that question, there's the question of even if they don't have COVID-19, just the social distancing and the lack of access to health care, and specifically to physical and occupational therapy and other services, can be quite damaging," he said.
What's commendable about the study, he said, was that it just doesn't highlight the problem. "They're also highlighting potential solutions, that planful problem solving and coping strategies can be helpful to people."
Neither Dommershuijsen nor Alcalay have any relevant relationships to disclose.
This article originally appeared on MDedge.com, part of the Medscape Professional Network.
Credits:
Lead Image: Dreamstime
Medscape Medical News © 2021 WebMD, LLC

Cite this: Pandemic-Related Stressors Identified in Parkinson's Disease - Medscape - Sep 24, 2021.