Although healthcare systems around the world differ greatly, a new report suggests that the challenges surrounding atopic dermatitis (AD) are remarkably similar: There are widespread misconceptions about the condition, access to specialists and treatment is limited, patients fail to take their medications correctly, and proper medical management is elusive.
The good news is that clinics have developed helpful strategies that can make a major difference, based on a worldwide investigation and subsequent report.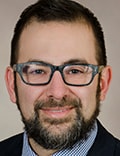 "This project is almost like a systemic review of institutional best practices to overcome some of the barriers that we're encountering in patient care. It's not like anything I've seen in dermatology," Oregon Health & Science University (OHSU) dermatologist Eric Simpson, MD, who helped spearhead the Atopic Dermatitis Quality of Care Initiative, told Medscape Medical News.
Initiative findings were released in a poster at the 2021 meeting of the World Congress of Pediatric Dermatology that focused on AD in children. A broader report was published August 11 in Clinical and Experimental Dermatology .
The initiative, funded by Sanofi-Genzyme and Regeneron, reviewed medical literature and surveyed 32 clinics around the world, mainly in North America and Europe but also in Asia, the Middle East, and South America. The initiative leaders write that their goal was to "set out to establish benchmarks for quality care in atopic dermatitis, worldwide."
Simpson noted that the full 700-page report is available online. "The most surprising thing is how similar the barriers are," he said. "These are global issues. We could do 30 symposia on all of the challenges and solutions."
In brief, the initiative pinpoints these major challenges:
Misconceptions about AD. "Adult patients…falsely view AD as a pediatric skin disease and therefore often disregard ongoing symptoms, which leads to inadequate attention to the chronic nature of the disease and the need for chronic management," the initiative leaders write. "Misconceptions also exist that AD is contagious, which often lead to stigmatization."
Delayed referral and access to AD specialists. "Primary care physicians are often the physicians treating AD, yet they may have limited training on the complexities of AD, may not have experience with more severe disease, and may be managing multiple health problems leading to deprioritization of AD as a health concern," the initiative leaders write.
Poor patient access to AD treatments and poor adherence to medications. "Healthcare providers may contribute to this barrier because of the inability to adequately educate patients on the use of medications."
Mismanagement of the Complexity of AD and Its Comorbidities
The initiative listed 10 best-practice interventions and identified the following five as high priority:
Accurate and complete assessments and diagnoses based on evaluation and disease assessment using established instruments.

The development of coordinated and structured multidisciplinary care teams/networks to manage complex patients. For example, Royal Devon and Exeter Hospital in the UK "conducts a joint clinic with the center's pediatric allergist for children with multisystem allergic disease" including AD.

Monitor and evaluate care via audits. "By way of example," the initiative leaders note, "the University Medical Center Utrecht in the Netherlands utilizes a sophisticated system of clinical auditing that defines and measures quality parameters. This not only includes internal clinical measures, but also patient audits of experience, satisfaction, and outcomes."

Emphasize patient education and communication. For example, Aarhus University Hospital in Denmark has created an "Eczema School" that provides training for pediatric patients and their families.

Collaborate with patient organizations such as support groups.
Simpson, professor of dermatology and director of the dermatology clinical research center at OHSU, suggested that dermatologists first review the brief executive summary of the initiative findings. "See if anything rings true for you if you're interested in improving the quality of your care," he said. "Depending on your needs, you may find strategies that are relevant to your specific situation."
In an interview, dermatologist Saxon D. Smith, MBChB, PhD, of Sydney Medical School in Sydney, Australia, who was not involved with the initiative, said the findings are especially useful, as "the management of atopic dermatitis is at the crest of a wave of transformational change" because of treatments such as monoclonal antibodies and Janus kinase inhibitors.
He added that the initiative's blueprint "will help in the development of new AD multidisciplinary teams as well as improve the efficiency of existing teams."
Pediatric dermatologists play an especially important role, Smith said, because newer drugs can help them change the natural course of AD. "There is now the opportunity to act as a clear circuit breaker to control moderate-to-severe atopic dermatitis for the first time with safe, reliable, and reproducible results. We can now steady the physiologic ship for both patients and the whole family unit. This will lead to better sleep, diminished anxiety, improved performance in school and subsequent workplaces, and less loss of days of productivity for the community."
The initiative is funded by Sanofi-Genzyme and Regeneron. No disclosures for initiative leaders are provided in the report. Simpson's disclosures include serving as a consultant to and/or an investigator for several pharmaceutical companies, including Sanofi/Regeneron, Incyte, Eli Lilly and Company, AbbVie, and Pfizer. Smith has disclosed no relevant financial relationships.
Clin Exp Dermatol. Published online August 11, 2021. Abstract
World Congress of Pediatric Dermatology (WCPD) 2021 Annual Meeting: Abstract "Advancing Good Practices in Care of Paediatric Atopic Dermatitis."
Randy Dotinga is a freelance journalist who specializes in health and medicine.
For more news, follow Medscape on Facebook, Twitter, Instagram, YouTube, and LinkedIn
Credits:
Lead Image: Getty Images
Image1: OHSU
Medscape Medical News © 2021

Send news tips to news@medscape.net.
Cite this: Global AD Initiative Highlights Challenges, Best Practices - Medscape - Sep 23, 2021.