From testing to treatment, Global Fund HIV services have been hampered by COVID-19. "We've been set back by COVID but we've seen remarkable resilience, a lot of innovation and creativity," Siobhan Crowley MD, Head of HIV at the Global Fund, told Medscape Medical News.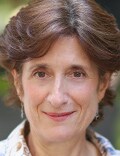 "If you consider that 21.9M people are getting antiretrovirals at this point through the Global Fund, I think that needs to be appreciated. Ten years ago, that wouldn't have been the case; all of those people would have disappeared into the ethers," she said.
Through close partnerships with the US Agency for International Development, the US President's Emergency Plan for AIDS Relief, and other Western countries and organizations, the Global Fund has invested $22.7 billion in programs to prevent and treat HIV and AIDS, and $3.8 billion in tuberculosis (TB)/HIV programs, according to the organization's 2021 Results Report.
But the report also underscores the significant effect that the COVID-19 pandemic has had on funded countries' progress toward achieving renewed 90-90-90 targets for HIV testing/diagnosis, treatment, and viral suppression by 2030.
The setbacks have been challenging and have touched nearly every service from prevention to treatment. According to the report, between 2019 and 2020:
Voluntary male circumcision declined by 27%

Numbers reached by HIV prevention programs fell by 11%

4.5% fewer mothers received medications to prevent HIV transmission to their babies

HIV testing services, including initiation, decreased by 22%
The numbers only tell a part of the story, according to Crowley.
"We put in place an emergency mechanism to make funds available for countries to do everything except vaccines in support of COVID," Crowley explained. (As of August 2021, these funds had been allocated to 107 countries and 16 multicountry programs.)
Countries were advised that they could use the emergency funds three different ways: 1) for COVID-specific purposes (eg, diagnostics, oxygen, personal protective equipment; 2) to support mitigation strategies geared toward protecting existing HIV, tuberculosis, and malaria programs and getting them back on track; and 3) for so-called "health system fixes," such as investing in data systems to track COVID, HIV, and other core diseases, as well as the community workforce.
With regard to HIV, specifically, each country supported by the Global Fund was asked to ensure that multimonth (3 - 6 months) dispensing was implemented and/or accelerated so that patients could avoid congested facilities, and, wherever possible, that drugs were delivered or accessed outside the facility. One example of the success of this effort was found in South Africa, where the number of people on antiretrovirals increased almost 3-fold, from 1.2 million to 4.2 million people.
Countries were also asked to adapt HIV testing procedures by, for example, moving organized testing out of the facilities and into neighborhoods to meet people where they are. Rapid diagnostic testing and triage care linkage using technologies such as WhatsApp were the result, as were opportunities for home testing which, Crowley noted, remains a critical component of the overall strategy.
"The self-test is important for two reasons, not just because you are trying to find people with HIV, but also, when people know that they're negative, they know what they can or should do to stay negative," she said. "It's quite a powerful motivator."
Self-testing might also help countries motivate the 6 million people who know that they have HIV but are not on treatment. But there are still 4.1 million residing in these countries who aren't aware that they are infected, according to the report. This figure is especially troubling, considering that some may also be harboring TB coinfections, including multidrug-resistant TB (MDR-TB).
The Imperfect Storm Globally and in the US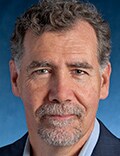 "One of the things that was striking in the report was the decline in the number of people reached with testing and prevention services," Chris Beyrer, MD, MPH, the Desmond M. Tutu Professor of Public Health and Human Rights at the Johns Hopkins Bloomberg School of Public Health in Baltimore, Maryland, told Medscape Medical News. Beyrer was not involved in the report's development.
"You know, a 10% decline in one year to reach people in need is substantial," he said. "Let's say it continues; many people are predicting that we won't have reasonable coverage for low income countries with COVID until 2023. That adds up to a substantial decline in people reached with these services."
Beyrer also expressed concern about the convergence of HIV and TB in already overburdened, fragile healthcare systems. "Globally, the number-one cause of death for people living with HIV is TB, and of course, it's highly transmissible. So, in many high-burden countries, children are exposed, typically from household members early on, and so the number of people with latent TB infection is just enormous."
"If you look at the report, the worst outcomes are MDR-TB. Those multidrug-resistant and extensively-drug-resistant strains are really a threat to everybody," Beyrer said.
But it's not time for US providers to rest on their laurels either. Beyrer noted that the 22% decline in HIV testing reported by the Global Fund is similar to what has been happening in the United States with elective procedures such as HIV testing and even preventive procedures like medical male circumcision.
"It's very clear here in the Global Fund data that the majority of new infections worldwide are in key populations [that] include gay and bisexual men, men who have sex with men, transgender women who have sex with men, people who inject drugs, sex workers of all genders. Those are people who already faced barriers to healthcare access and were made worse by COVID."
Beyrer noted that, according to the Centers for Disease Control and Prevention, in 2019 in the United States 68% of new HIV infections occurred in gay and bisexual men, and the effect that COVID will have is still unknown. He also noted the similarity between the most marginalized populations in the Global Fund report and African American men, who have not realized the same increase in the use of preexposure prophylaxis or the same decline in new infections as their white counterparts.
"It's also where we are seeing the worst of COVID, low immunization coverage, and high rates of hospitalization and death. ...It's a dark, dark time for many," Crowley said. "And there has also been some amazing resilience and adaptation. The weird thing is, the HIV platform is a natural platform; I mean, if we can keep 21.9 million people on treatment, we can probably deliver them a COVID test and a vaccine."
Crowley and Beyrer report no relevant financial relationships.
Liz Scherer is an independent journalist specializing in infectious and emerging diseases, cannabinoid therapeutics, neurology, oncology, and women's health.
For more news, follow Medscape on Facebook, Twitter, Instagram, YouTube, and LinkedIn.
Credits:
Lead Image: Getty Images
Image1: Johns Hopkins University
Image2: the Global Fund
Medscape Medical News © 2021

Cite this: COVID-19 Causes Major Interruption in Global HIV Progress - Medscape - Sep 21, 2021.