Some details have been changed to protect the patient's identity.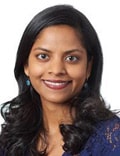 A 72-year-old man with risk factors of smoking, hypertension, hyperlipidemia, and diabetes presents to the emergency department within 2 hours of sudden-onset chest pain. He has no history of coronary artery disease, and his 12-lead electrocardiogram shows an anterior ST-segment elevation myocardial infarction (STEMI). Emergent coronary angiography reveals that his left anterior descending artery is completely blocked. Primary percutaneous coronary intervention (PCI) is successfully performed. He also has a calcified 65% lesion in a tortuous portion of the proximal right coronary artery (RCA). His echocardiogram shows an ejection fraction of 55% with apical hypokinesis. He has stage III chronic kidney disease.
© 2021 WebMD, LLC

Any views expressed above are the author's own and do not necessarily reflect the views of WebMD or Medscape.
Cite this: Complete Revascularization in STEMI: What Trials and Experience Have Taught Me - Medscape - Sep 22, 2021.