The American Gastroenterological Association recently published an expert review and clinical practice update addressing endoscopic surveillance and management of colorectal dysplasia in patients with inflammatory bowel disease (IBD).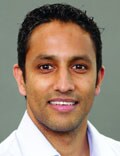 Because of practice-altering advances in therapy and surveillance over the past 2 decades, an updated approach is needed, according to authors led by Sanjay K. Murthy, MD, of Ottawa Hospital Research Institute and Fernando Velayos, MD, from Kaiser Permanente San Francisco Medical Center.
"Not long ago, notions of imperceptible CRC [colorectal cancer] development and urgent need for colectomy in the face of dysplasia dominated IBD practice," the authors wrote in Gastroenterology. "However, improvements in disease management, as well as endoscopic technology and quality, have dramatically changed the way in which we conceptualize and manage IBD-related dysplasia over the past 20 years."
Most notably, the authors called for a more conservative approach to sample collection and intervention.
"The practices of taking nontargeted biopsies and of referring patients for colectomy in the setting of low-grade or invisible dysplasia are being increasingly challenged in favor of 'smart' approaches that emphasize careful inspection and targeted sampling of visible and subtle lesions using newer technologies ... as well as endoscopic management of most lesions that appear endoscopically resectable," the authors wrote. "Indeed, surgery is being increasingly reserved for lesions harboring strong risk factors for invasive cancer or when endoscopic clearance is not possible."
The 14 best practice advice statements cover a variety of topics, including appropriate lesion terminology and characterization, endoscopy timing, and indications for biopsies, resection, and colectomy.
"The proposed conceptual model and best practice advice statements in this review are best used in conjunction with evolving literature and existing societal guidelines as part of a shared decision-making process," the authors noted.
Lesion Descriptions
First, the authors provided best practice advice for retirement of three older terms: "dysplasia-associated lesion or mass, adenoma-like mass, and flat dysplasia." Instead, they advised sorting precancerous colorectal lesions into one of three categories: nonpolypoid (less than 2.5 mm tall), polypoid (at least 2.5 mm tall), or invisible (if detected by nontargeted biopsy).
According to the update, lesion descriptions should also include location, morphology, size, presence of ulceration, clarity of borders, presence within an area of past or current colitis, use of special visualization techniques, and perceived completeness of resection.
Surveillance Timing
All patients with chronic IBD should undergo colonoscopy screening for dysplasia 8-10 years after diagnosis, the authors wrote. Subsequent colonoscopies should be performed every 1-5 years, depending on risk factors, such as family history of colorectal cancer and quality of prior surveillance exams.
Higher-risk patients may require colonoscopies earlier and more frequently, according to the update. Patients diagnosed with primary sclerosing cholangitis, for instance, should undergo immediate colonoscopy, while patients at high risk of dysplasia (such as those with prior CRC) should undergo annual pouch surveillance.
General Principles and Surveillance Colonoscopy
"Conditions and practices for dysplasia detection should be optimized," the authors wrote, "including control of inflammation, use of high-definition endoscopes, bowel preparation, careful washing and inspection of all colorectal mucosa, and targeted sampling of any suspicious mucosal irregularities."
Endoscopists should consider use of dye spray chromoendoscopy, "particularly if a standard definition endoscope is used or if there is a history of dysplasia," the authors wrote. Alternatively, virtual chromoendoscopy may be used in conjunction with high-definition endoscopy.
Biopsy, Resection, and Colectomy
According to the update, if chromoendoscopy is used, then biopsies should be targeted "where mucosal findings are suspicious for dysplasia or are inexplicably different from the surrounding mucosa."
If chromoendoscopy isn't used, then the authors advised clinicians to also perform nontargeted biopsies, ideally four per 10 cm of colon, in addition to targeted biopsies of suspicious areas.
When lesions are clearly demarcated and lack submucosal fibrosis or stigmata of invasive cancer, then endoscopic resection is preferred over biopsy. Following resection, mucosal biopsies are usually unnecessary, "unless there are concerns about resection completeness."
"If the resectability of a lesion is in question, referral to a specialized endoscopist or inflammatory bowel disease center is suggested," wrote the authors.
They noted that, if visible dysplasia is truly unresectable or if invisible multifocal/high-grade dysplasia is encountered, then colectomy should be performed.
IBD Control
Finally, the authors emphasized the importance of adequately managing IBD activity to reduce dysplasia risk.
"Because CRC risk in IBD is primarily driven by inflammation, and available data do not demonstrate a clear independent chemopreventive effect of available agents, the focus of chemoprevention in IBD should be control of inflammation," they wrote.
The expert review was commissioned and approved by the AGA Institute Clinical Practice Updates Committee and the AGA Governing Board. The investigators disclosed no conflicts of interest.
This article originally appeared on GI & Hepatology News, the official newspaper of the AGA Institute.
Credits:
Lead Image: iStock/Getty Images
Medscape Medical News © 2021 WebMD, LLC

Cite this: Surveillance, Management of Colorectal Dysplasia in IBD: Expert Review - Medscape - Sep 17, 2021.