Despite a decrease in reported adverse events after receiving the human papillomavirus (HPV) vaccine, among parents of unvaccinated adolescents, concerns about the vaccine's safety rose 80% from 2015 to 2018, according to research published September 17 in JAMA Network Open.
Since its approval in 2006 by the US Food and Drug Administration (FDA), uptake of the HPV vaccine has consistently lagged behind that of other routine vaccinations. According to the most recent data from the Centers for Disease Control and Prevention (CDC), released September 3, 58.6% of adolescents were considered up to date with their HPV vaccinations in 2020.

Trials prior to the vaccine's FDA approval as well as an abundance of clinical and observational evidence after it hit the market demonstrate the vaccine's efficacy and safety, said lead author Kalyani Sonawane, PhD, an assistant professor of management, policy, and community health at the UTHealth School of Public Health, in Houston, Texas, in an interview with Medscape Medical News. Still, recent research suggests that safety concerns are a main reason why parents are hesitant to have their children vaccinated, she noted.
In the study, Sonawane and colleagues analyzed data from National Immunization Survey–Teen (NIS-Teen) from 2015 through 2018. NIS-Teen is a random-digit-dialed telephone survey conducted annually by the CDC to monitor routine vaccination coverage among adolescents aged 13 to 17. The researchers identified 39,364 adolescents who had not received any HPV shots and reviewed the caregivers' reasons for vaccine hesitancy. The research team also reviewed the Vaccine Adverse Event Reporting System (VAERS). They identifed 16,621 reports that listed the HPV vaccine from 2015 through 2018.
The top five reasons caregivers cited for avoiding the HPV vaccine were the following:
not needed or necessary

safety concerns

not recommended

lack of knowledge

not sexually active
Of these, safety concerns were the only factor that increased during the study period. They increased from 13.0% in 2015 to 23.4% in 2018. Concerns over vaccine safety rose in 30 states, with increases of over 200% in California, Hawaii, South Dakota, and Mississippi.
The proportion of unvaccinated adolescents whose caregivers thought the HPV vaccine was not needed or necessary remained steady at around 25%. Those whose caregivers listed "not recommended," "lack of knowledge," and "not sexually active" as reasons for avoiding vaccination decreased over the study period.
The reporting rate for adverse events following HPV vaccination decreased from 44.7 per 100,000 doses in 2015 to 29.4 per 100,000 doses in 2018. Of the reported 16,621 adverse events following HPV vaccination that occurred over the study period, 4.6% were serious, resulting in hospitalizations, disability, life-threatening events, or death. From 2015 through 2018, reporting rates for serious adverse events remained level at around 0.3 events per 100,000 doses.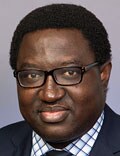 This mismatch between increasing vaccine safety concerns and decreasing adverse events suggests that disinformation may be driving these concerns more than scientific fact, Nosayaba Osazuwa-Peters, PhD, MPH, an assistant professor in head and neck surgery and communication sciences at the Duke University School of Medicine, in Durham, North Carolina, told Medscape. He co-wrote an invited commentary on the study and was not involved with the research. Although there have always been people who are hesitant to receive vaccinations, he said, social media and the internet have undoubtedly played a role in spreading concern.
Sonawane agreed. Online, "there are a lot of antivaccine groups that are making unwarranted claims about the vaccine's safety," such as the HPV vaccine causes autism or fertility problems in women, she said. "We believe that this growing antivaccine movement in the US and across the globe — which the World Health Organization has declared as one of the biggest threats right now — is also contributing to safety concerns among US parents, particularly HPV vaccine safety."
Although the study did not address strategies to combat this misinformation, Osazuwa-Peters said clinicians need to improve their communication with parents and patients. One way to do that, he said, is by bolstering an online presence and by countering vaccine disinformation with evidence-based responses on the internet. Most people get their medical information online. "Many people are just afraid because they don't trust the messages coming from healthcare," he said. "So, we need to a better job of not just providing the facts but providing the facts in a way that the end users can understand and appreciate."
Sonawane and Osazuwa-Peters report no relevant financial relationships.
JAMA Netw Open. Published online September 17, 2021. Full text
For more news, follow Medscape on Facebook, Twitter, Instagram, and YouTube.
Credits:
Lead Image: Dreamstime
Image 1: Duke University School of Medicine
Image 2: UTHealth
Medscape Medical News © 2021

Send news tips to news@medscape.net.
Cite this: Lucy Hicks. HPV Vaccine Safety Concerns Up 80% From 2015 to 2018 - Medscape - Sep 17, 2021.