An experimental drug, pegcetacoplan, can slow the progression of geographic atrophy, results from a phase 3 clinical trial show. However, results from a second phase 3 trial fell short of statistical significance.
In two phase 3 trials, Oaks and Derby, lesions grew more slowly over a year in patients who received intravitreal injections of the drug than in patients who received placebo injections, but the results were significant only in Oaks.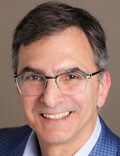 "This is certainly a positive outcome in that it showed a treatment that seems to move everything in the right direction is relatively safe, and that provides hope to these patients, both in terms of this treatment and future research," said Jeffrey Heier, MD, director of retina research at Ophthalmic Consultants, of Boston, Massachusetts, in an interview with Medscape Medical News.
The drug's maker, Apellis Pharmaceuticals, doesn't plan to conduct an analysis of visual acuity until after the last follow-up at 24 months. Still, on the basis of partial success in slowing lesion growth, the company announced that it will seek approval next year from the US Food and Drug Administration (FDA) to market the drug.
Lesions grew 22% more slowly in patients who received monthly injections of pegcetacoplan than in patients who received sham injections, an improvement on a similar scale to what was reported for avacincaptad pegol (Zimura) in June 2020, as reported by Medscape Medical News.
It's too early to draw conclusions from the Oaks and Derby trials, said Kourous Rezaei, MD, the former chief medical officer for Iveric Bio and an associate professor of ophthalmology at Rush University Medical Center, in Chicago, Illinois.
"It is interesting, but we need more information," he told Medscape Medical News. "One trial was positive and met the primary efficacy endpoint; however, the second trial didn't. We have to wait and see why the second trial failed. The company indicated that they will be presenting data in upcoming retina meetings. I am sure with more data we will have a better understanding regarding the path forward."
Rezaei was not involved in either the Derby or Oaks trial.
Although anti–vascular endothelial growth factor drugs have dramatically improved the outlook for patients with wet age-related macular degeneration, no drug has yet been approved to treat the dry form of the disease, which is more common and can lead to geographic atrophy and severe vision loss.
Researchers have struggled to pinpoint the causes of geographic atrophy. Recently, they have begun to focus on complement factors, which are elements of the immune system that can become dysregulated and destroy healthy cells.
Pegcetacoplan targets complement factor 3, a central protein in the complement cascade. In May, the FDA approved Apellis' application to market pegcetacoplan for adults with paroxysmal nocturnal hemoglobinuria. It is marketed under the brand name Empaveli.
By contrast, avacincaptad pegol blocks complement factor 5 without interfering with complement factor 3. Iveric Bio is pursuing a second phase 3 trial of avacincaptad.
The Oaks and Derby trials enrolled adults with geographic atrophy secondary to age-related macular degeneration; 621 patients were enrolled in Derby, and 637 were enrolled in Oaks.
In both trials, investigators divided the patients evenly into three groups. One group received sham injections. Another group received pegcetacoplan monthly, and the third received pegcetacoplan every other month by intravitreal injection. The investigators measured the lesions using fundus autofluorescence at baseline and after 12 months.
Lesions in patients given the sham injections roughly doubled in size over this time.
Table. Growth in Lesions Compared
| | Difference in growth vs sham, % | P value vs sham |
| --- | --- | --- |
| Oaks monthly | -22 | .0052 |
| Oaks bimonthly | -16 | .0003 |
| Derby monthly | -12 | .0528 |
| Derby bimonthly | -11 | .0750 |
Combining the adverse events from Oaks and Derby, the researchers reported new-onset exudations in 6.0% of patients in the monthly pegcetacoplan groups, 4.1% in the bimonthly pegcetacoplan groups, and 2.4% in the sham groups.
They noted two cases of confirmed infectious endophthalmitis and one case of suspected infectious endophthalmitis out of a total of 6331 injections (.047%). They observed 13 cases of intraocular inflammation (.21%). However, these events did not result in clinically relevant changes in vision for patients. The researchers did not document any retinal vasculitis or retinal vein occlusion.
Compared to untreated fellow eyes, the growth in lesions that were treated both monthly and bimonthly was slower by a statistically significant margin in a pooled analysis of data from the two trials.
The investigators also combined the data from the two trials for those patients whose lesions were outside the fovea. They found a 26% reduction in growth for the 158 patients treated monthly compared to the 133 patients treated with the sham, which was statistically significant (P = .0001). For the 155 patients treated bimonthly, the difference was 23% (P = .0002.) By contrast, data that were pooled from both trials for all patients regardless of lesion location showed that the monthly injections slowed lesion growth by only 17%.
Geographic atrophy typically starts outside the fovea then progresses toward the fovea, where it affects central vision, so this finding raises the possibility that earlier treatment might bring greater benefits, Heier told Medscape Medical News. Patients with lesions outside the fovea often have good enough vision to carry out tasks of daily living, he said. "Their ability to drive, recognize faces, shop, watch TV — the independence preserved by saving central vision — is huge."
Drugs in other trials have targeted other aspects of the complement cascade, said Ajay Kuriyan, MD, an associate professor of ophthalmology at Thomas Jefferson University, in Philadelphia, Pennsylvania, who was a subinvestigator in the Oaks and Derby trials. "I think the data still need to come out from some of those other studies that are looking at different targets to see if there's a benefit of targeting a different complement factor, or multiple aspects of the complement pathway," he said.
Patients are not expected to experience any improvement in their vision as a result of pegcetacoplan treatment, nor are there biomarkers to show that the treatment is working in individual patients. Still, Heier said, his patients seemed motivated to return for injections. "I have lots of patients in lots of geographic atrophy studies that are getting monthly or every-other-month therapy, and they tend to be among my most compliant patients," he said.
Heier is principal investigator on both the Apellis and Iveric Bio trials and received research support from Apellis and Iveric Bio. Kuriyan is a subinvestigator on both the Apellis and Iveric Bio trials. Rezaei has equity in Iveric Bio.
Laird Harrison writes about science, health, and culture. His work has appeared in magazines, newspapers, and online publications. He is at work on a novel about alternate realities in physics. Harrison teaches writing at the Writers Grotto. Visit him at lairdharrison.com or follow him on Twitter: @LairdH.
For more news, follow Medscape on Facebook, Twitter, Instagram, and YouTube.
Credits:
Lead Image: Retina Gallery
Image 1: Jeff Heier
Medscape Medical News © 2021

Send news tips to news@medscape.net.
Cite this: Pegcetacoplan Shows Mixed Results for Geographic Atrophy - Medscape - Sep 17, 2021.