Pet store puppies are the likely source of extensively drug-resistant Campylobacter jejuni infections in the United States between 2011 and 2020, according to a new study published in JAMA Network Open.
Campylobacter is the most common cause of bacterial diarrhea in the United States, with an estimated 1.5 million infections per year. Infections are often related to poultry, though they may be from other foods as well. Common symptoms are diarrhea (often bloody), fever, abdominal pain, nausea, and vomiting. About 20% of reported infections are from foreign travel. Unusual but notable complications are reactive arthritis (1%-5%) or Guillain-Barré syndrome (1/1000), a type of paralysis.
Antibiotic-resistant Campylobacter has been a growing problem since the US Food and Drug Administration approved ciprofloxacin for use in poultry flocks in 1995. Macrolides such as erythromycin are now the drugs of choice, with an expected rate of resistance of 3%-7%.
After six cases of C. jejuni infections following contact with puppies were reported to the Florida Department of Health in 2017, the Centers for Disease Control and Prevention (CDC) and other state health departments began studies of this cluster of extensively drug-resistant strains.
The studies included an epidemiologically focused questionnaire, and stool samples from puppies from implicated pet stores were cultured and analyzed by core genome multilocus sequence typing (cgMLST).
"One of the things that really caught our attention is when we realized that these isolates from these puppies were related to isolates from human patients in Ohio...the strain of bacteria that they were carrying was the same," co-investigator Louise K. François Watkins, MD, MPH, medical officer, National Antimicrobial Resistance Monitoring System (NARMS) team, Division of Foodborne, Waterborne, and Environmental Diseases, CDC, explained to Medscape Medical News.
The investigation proceeded in three phases. The first involved the more traditional outbreak investigation. Because the outbreak was identified as being related to puppies which, unlike a food product, can't readily be recalled, Watkins explained that they recognized "we weren't really going to be able to have a clean end to the investigation. So at that point, we closed the active outbreak investigation and we moved into an enhanced surveillance mode." The CDC issued recommendations to the public and pet industry, hoping to control the outbreak, but infections continued.
The CDC had been conducting surveillance for Campylobacter infections since 1996 using pulse-field gel electrophoresis. This technique was replaced by whole-genome sequencing in 2019, a more specific technique for showing relationships between isolates.
In the next phase of the investigation, the CDC did further epidemiologic interviews and found new cases with Campylobacter isolates were genetically related to patients or puppies in the earlier investigation.
All isolates sent to the CDC underwent antibiotic susceptibility testing against seven classes of antibiotics: aminoglycosides, ketolides (telithromycin), macrolides, lincosamides (clindamycin), quinolones, phenicols (florfenicol), and tetracyclines. "Extensively drug-resistant" was defined as resistant to macrolides and fluoroquinolones (the antibiotic classes recommended for treatment of Campylobacter) and three or more additional antibiotic classes.
Of the 168 isolates tested, 88% were extensively drug-resistant. In contrast, Campylobacter isolates from FoodNet sites, which are submitted to the NARMS laboratory, showed only 1.3% were extensively drug-resistant (126 of 9358 isolates).
While some antibiotic-resistant Campylobacter has been associated with travel, these extensively drug-resistant isolates were associated only with dogs. There are particular problems with identifying Campylobacter in dogs because many are asymptomatic and others clear signs of infection spontaneously. Puppies, in particular, are likely to be carriers.
Co-investigator Mark E. Laughlin, DVM, MPH-VPH, a veterinary medical officer at the CDC, told Medscape Medical News that they are not recommending any screening of puppies for Campylobacter because it is so commonly carried. The CDC are trying to ensure veterinarians are "taking a judicious approach [to prescribing] and practicing proper antimicrobial stewardship" because "most of the infections aren't going to require any sort of antimicrobials."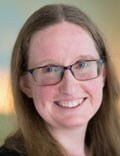 Meghan Davis, DVM, MPH, PhD, Johns Hopkins Bloomberg School of Public Health, Baltimore, Maryland, who was not involved with the study, concurred. In an email interview with Medscape Medical News she wrote: "Increased veterinary oversight of antibiotic use in this context and attention to the factors that may drive such uses are important considerations for public health authorities and the industry."
And she added, "One of the most interesting aspects of this investigation for me is that it highlights an important gap in our surveillance systems for companion animals, including dogs and cats. Outside of certain notifiable diseases or investigations like this one linked to human or animal disease, most surveillance for diseases like Campylobacter focus only on people or food-producing animals."
Watkins said, "The vast majority of Campylobacter infections in the United States remain susceptible to macrolides. But if you do have a patient who is not getting better, I think it's an important consideration to be aware that these sorts of extensively drug-resistant strains do exist and that a change in treatment may be indicated." It's also important for clinicians to know that "many clinical labs no longer perform culture and sensitivity on Campylobacter isolates routinely" and they might have to request that the isolate be sent out for testing. Because this might take days, carbapenems have been used empirically with some success.
Both Watkins and Laughlin stressed the importance of clinicians being aware of resistant Campylobacter and the association with puppies.
"Unfortunately, these strains are resistant not only to the drugs that we report on in our paper on our panel, but they're resistant to even some of the options beyond the ones that we normally think of. So, it's a pretty ugly strain of bacteria," Watkins concluded.
Davis' advice for the public is, "As the COVID-19 pandemic has highlighted, pets are important to our health and well-being. At the same time, pets and people can be exposed to and get sick from a wide variety of pathogens, including Campylobacter, so precautions are warranted. In addition to washing hands after playing with pets, people can avoid face contact, use barriers (like gloves or plastic bags) when handling wastes, and keep contact minimal if the pet or they themselves are sick."
JAMA Netw Open. 2021;4:e2125203. Full text
Judy Stone, MD, is an infectious disease specialist and author of Resilience: One Family's Story of Hope and Triumph Over Evil and of Conducting Clinical Research, the essential guide to the topic. You can find her at drjudystone.com or on Twitter @drjudystone.
Follow Medscape on Facebook, Twitter, Instagram, and YouTube.
Credits:
Lead Image: E+/Getty Images
Image 1: Johns Hopkins Bloomberg School of Health
Medscape Medical News © 2021 WebMD, LLC

Send comments and news tips to news@medscape.net.
Cite this: Pet Store Puppies in the US Linked to Extensively Drug-Resistant Campylobacter jejuni Infections - Medscape - Sep 15, 2021.