The US Preventive Services Task Force (USPSTF) announced on Tuesday that it is standing by its 2014 recommendations that sexually active girls and young women be screened for chlamydia and gonorrhea. But the panel is not ready to provide guidance about screening males even amid an outbreak of gonorrhea infections among men who have sex with men (MSM).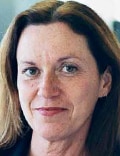 "For men in general, there's not enough evidence to determine whether screening will reduce the risk of complications or spreading infections to others," said Marti Kubik, PhD, RN, in an interview with Medscape Medical News. Kubik is a professor at the George Mason University School of Nursing and is a member of the task force. "We need further research so we will know how to make those recommendations," she said.
The screening recommendations for chlamydia and gonorrhea were published September 14 in the Journal of the American Medical Association. The guidance is identical to the panel's 2014 recommendations. The task force recommends screening for chlamydia and gonorrhea in all sexually active females aged 24 years or younger and in sexually active women aged 25 and older if they are at higher risk because of factors such as new or multiple sex partners.
"We continue to see rising rates of these infections in spite of consistent screening recommendations," Kubik said. "In 2019, the CDC recorded nearly 2 million cases of chlamydia and a half million cases of gonorrhea. The big clincher is that chlamydia and gonorrhea can occur without symptoms. It's critical to screen if we're going to prevent serious health complications."
The report notes that chlamydia and gonorrhea may lead to pelvic inflammatory disease in women and to multiple complications in infants born to infected mothers. Men can develop urethritis and epididymitis. Both diseases can boost the risk for HIV infection and transmission.
"We want clinicians to review the new recommendation and feel confident about the evidence base that supports a need for us to be screening young women and older women who are at increased risk," Kubik said. She noted that almost two thirds of chlamydia cases and more than half of gonorrhea cases occur in men and women aged 15 to 24.
Unlike the CDC, which recommends annual chlamydia and gonorrhea screening in appropriate female patients, the task force provides no guidance on screening frequency. "We didn't have the evidence base to make a recommendation about how often to screen," Kubik said. "But recognizing that these often occur without symptoms, it's reasonable for clinicians to screen patients whose sexual history reveals new or consistent risk factors."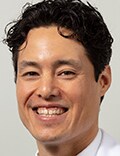 Philip A. Chan, MD, an associate professor at Brown University, Providence, Rhode Island, who directs a sexually transmitted disease clinic, told Medscape that he found it frustrating that the task force didn't make recommendations about screening of MSM. According to a commentary accompanying the new recommendations, the rate of gonorrhea in MSM — 5166 cases per 100,000, or more than 5% — is at a historic high.
In contrast to the task force, the CDC recommends annual or more frequent testing for gonorrhea and chlamydia plus HIV and syphilis in sexually active MSM.
Chan noted that the task force's guidance "tends to be the most evidence-based recommendations that exist. If the evidence isn't there, they usually don't make a recommendation." Still, he said, "I would argue that there's good evidence that in MSM, the risk for HIV acquisition warrants routine screening."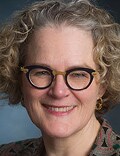 Jeanne Marrazzo, MD, MPH, director of the Division of Infectious Diseases at the University of Alabama at Birmingham School of Medicine, also noted the limits of the task force's insistence on certain kinds of evidence. Marrazzo, who co-authored a commentary that accompanies the recommendations, said in an interview with Medscape that the panel's "reliance on randomized-controlled-trial-level evidence tends to limit its ability to evolve their recommendations in a way that could account for evolving epidemiology or advances in our understanding of pathophysiology of these infections."
Chan noted that obstacles exist for patients even when screening recommendations are in place. Although insurers typically cover costs of chlamydia and gonorrhea screening tests, he said, the uninsured may have to pay $100 or more each.
The USPSTF is supported by the US Agency for Healthcare Research and Quality. Kubik, Chan, and Marrazzo report no relevant financial relationships.
JAMA. 2021;326:949-956.
Randy Dotinga is a San Diego-based freelance journalist who specialists in health and medicine.
For more news, follow Medscape on Facebook, Twitter, Instagram, and YouTube.
Credits:
Lead Image: National Institute of Health
Image 1: US Preventive Services Task Force
Image 2: Philip Chan, MD
Image 3: University of Alabama at Birmingham
Medscape Medical News © 2021

Send news tips to news@medscape.net.
Cite this: USPSTF: Continue Gonorrhea, Chlamydia Screening in Sexually Active Young Women, Teens - Medscape - Sep 14, 2021.