Ohio Regional Hospital System Pays $21 Million to Resolve Medicare Fraud Allegations
Akron General Health System (AGHS), a regional hospital system owned by the Cleveland Clinic, agreed to pay $21.25 million to resolve allegations under the False Claims Act of improper relationships with physicians who referred patients to them. Those referrals led to the submission of false claims to the Medicare program.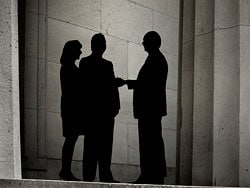 The US Department of Justice claims that between August 2010 and March 2016, Akron, Ohio–based AGHS allegedly paid area physician groups to secure referrals of patients in violation of the Anti-Kickback Statute and the Physician Self-Referral Law and then submitted claims for services provided to these illegally referred patients in violation of the False Claims Act.
The settlement includes the resolution of claims brought under the whistle-blower provisions of the False Claims Act by Beverly Brouse, the former director of internal audit at AHGS. The Associated Press reported that Brouse was fired in December 2015 after raising questions regarding the physician arrangements.
Doctor, Companies Pay $3 Million to Resolve Kickback, Unnecessary Surgery Allegations
Surgical Care Affiliates, LLC (SCA) and Orlando Center for Outpatient Surgery, LP, agreed to pay $3.4 million to resolve federal allegations that both companies violated the False Claims Act. According to the US Department of Justice, the parties submitted claims for kidney stone procedures that were not medically justified and engaged in an illegal kickback arrangement.
The settlement resulted from a lawsuit filed by Scott Thompson under the whistle-blower provisions of the False Claims Act. According to the Orlando Sentinel, Thompson was the former director of compliance for a firm that hired the staff and managed billing at Orlando Center for Outpatient Surgery. He will receive $748,000 of the proceeds from the settlement after cooperating with federal officials.
Patrick T. Hunter, MD, performed lithotripsy procedures, used to break up kidney stones, at the Orlando Center, a facility affiliated with SCA. Between January 2010 and April 2016, the Orlando Center submitted claims for lithotripsy procedures performed on Medicare and TRICARE patients by Hunter that were medically unnecessary.
Hunter, SCA, and the Orlando Center also engaged in an illegal kickback arrangement wherein Hunter performed the procedures in exchange for per-procedure payments from the Orlando Center. Hunter allegedly agreed to perform his procedures at the Orlando Center in exchange for payments from the Orlando Center in violation of the Anti-Kickback Statute. Medicare and TRICARE were then billed for these procedures.
Hunter passed away in March 2019. In November 2020, Hunter's estate paid the United States $1.75 million to resolve the government's claims.
Doctor Convicted After Prescribing Suboxone to Undercover DEA Agent
Sriramloo Kesari, MD, 78, of Charleston, West Virginia, was convicted for prescribing a buprenorphine product in violation of the Controlled Substances Act. He faces a maximum of 20 years in prison.
The US Department of Justice said Kesari distributed suboxone without legitimate medical purpose outside the scope of medical practice. He operated a cash-only business in which he would sign prescriptions that his employee would distribute in exchange for cash payments. Although suboxone is approved for the treatment of opioid addiction, Kesari provided no meaningful addiction treatment. He prescribed suboxone to an undercover agent of the US Drug Enforcement Administration. There were clear signs that the suboxone was being diverted or sold on the street.
Clinic Operator Faces Up to 40 Years in Prison for Medicare Fraud
Lilit Gagikovna Baltaian, of Porter Ranch, California, was arrested in May 2021 and was charged with four counts of healthcare fraud for issuing false home health certifications and related fraudulent billings to Medicare. If convicted, she faces a maximum penalty of 10 years in prison on each count.
Baltaian, 58, operated two medical clinics in the Los Angeles area. From approximately January 2012 to July 2018, she allegedly falsely certified patients to receive unnecessary home healthcare from at least four Los Angeles area home health agencies. Her false certifications were used by the home health agencies to fraudulently bill Medicare $6,029,674. Baltaian allegedly received a cash benefit related to these referrals and submitted false claims to Medicare herself, according to the US Department of Justice.
For more news, follow Medscape on Facebook, Twitter, Instagram, and YouTube.
Medscape Business of Medicine © 2021

Send news tips to news@medscape.net.
Cite this: Whistle-blowers Lead to Multimillion Dollar Fraud Settlements in Ohio, Florida - Medscape - Sep 08, 2021.