Editor's note: Find the latest COVID-19 news and guidance in Medscape's Coronavirus Resource Center.
Serious health risks were no more common in the first 3 weeks after Pfizer/BioNTech or Moderna COVID-19 vaccination compared with 22-42 days later, a first-of-its-kind study of more than 6 million people reveals.
mRNA vaccination was not associated with greater risks for Guillain-Barré syndrome, myocarditis/pericarditis, stroke, or 20 other serious outcomes, the findings suggest.
"This is quite a reassuring study for anyone who has received an mRNA vaccine or is thinking of getting one. We were working with a large amount of data and carried out a very controlled, rigorous analysis," lead author Nicola Klein, MD, PhD, told Medscape Medical News.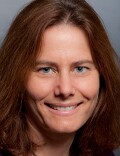 The research is important because "the world is relying on safe and effective vaccines to bring an end to the COVID-19 pandemic," said Klein, director of the Kaiser Permanente Vaccine Study Center, senior research scientist with the Kaiser Permanente Division of Research, and principal investigator of the Vaccine Safety Datalink's COVID-19 rapid cycle analysis.
Although no serious safety findings emerged in phase 3 mRNA vaccine trials, ongoing surveillance for any safety concerns "is critical to ensure safety, maintain trust and inform policy," Klein and colleagues note in the study, which was published online September 3, 2021, in JAMA.
"Post-marketing safety surveillance is essential to detect rare or severe vaccine-associated adverse events, particularly because of the large numbers of individuals exposed," agreed three physicians who authored an accompanying editorial.
Weekly Safety Monitoring
These interim findings come from evaluation of the Centers for Disease Control and Prevention's (CDC's) Vaccine Safety Datalink (VSD) surveillance system and medical record reviews. The VSD includes data on more than 10 million people eligible for a COVID-19 vaccine from eight major health plans in the United States.
This study is based on weekly reports from December 14, 2020, to June 26, 2021.
Klein and colleagues compared serious health outcomes in the 3 weeks following a first or second dose of an mRNA vaccine with what might be expected regardless of vaccination, based on events during a later period and a secondary analysis of unvaccinated people.
Rates of anaphylaxis, acute respiratory distress syndrome, multisystem inflammatory syndrome, and narcolepsy were exceptions and based on all observed cases within 84 days of vaccination.
The research included 11,845,128 mRNA vaccine doses given to 6.2 million people. Of these, 57% were Pfizer/BioNTech doses and 43% were Moderna vaccinations.
Key Findings
No outcomes associated with mRNA vaccination met the prespecified threshold for a safety signal in the study. This did not mean adverse events did not occur, however. During the 21-day study period, events ranged from 0 cases of Kawasaki disease up to 1059 reports of ischemic stroke, for example.
In addition, researchers reported 183 potential anaphylaxis cases during days 0 to 1 after vaccination. Of these, 171 underwent full review and 55 were confirmed. A total 95% of confirmed anaphylaxis events occurred in females, 98% on the day of vaccination and 83% after the first dose. Most people with confirmed anaphylaxis (78%) had a history of allergies. Also, most anaphylactic reactions (87%) began within 30 minutes of vaccination.
"Although the biological mechanism for the higher incidence among female vaccinees is not clear, it may be related to genes, hormones, and environmental and immunologic factors," Klein and colleagues note.
Furthermore, even though no significant link between mRNA vaccination and myocarditis or pericarditis emerged overall, the rates were higher among teenagers and younger adults.
The editorial authors made note of this as well. "mRNA vaccination was associated with excess risk of myocarditis/pericarditis among those aged 12 to 39 years with an estimated 6.3 [95% confidence interval, 4.9 to 6.8] additional cases per million doses in days 0 through 7 after vaccination."
The editorial authors are Kimberly G. Blumenthal, MD, MSc, and Neelam A. Phadke, MD, MPH, both affiliated with the division of rheumatology, allergy and immunology at Massachusetts General Hospital in Boston, and David W. Bates, MD, MSc, with the division of general internal medicine at Brigham and Women's Hospital in Boston.
Study strengths include evaluation of a large number of individuals and use of VSD, which is population based, geographically diverse, and updated weekly. Klein and colleagues also note several limitations, including the 21-day cut-off and inclusion of only events that led to medical care, both of which could have caused an underestimation of risk.
Future Steps
The VSD data collection and research based on it is ongoing. "We will continue to monitor the safety of all vaccines that protect against COVID-19," Klein said.
The editorial authors note that "additional monitoring by VSD will continue to assess for clinically relevant adverse events associated with mRNA vaccination, including following booster doses."
JAMA. Published online September 3, 2021. Full text, Editorial
Klein received grants from the CDC during the study. Blumenthal, Phadke, and Bates had no relevant financial relationships to disclose.
Damian McNamara is a staff journalist based in Miami. He covers a wide range of medical specialties, including infectious diseases, gastroenterology, and critical care. Follow Damian on Twitter: @MedReporter.
For more news, follow Medscape on Facebook, Twitter, Instagram, YouTube, and LinkedIn.
Credits:
Lead Image: Dreamstime
Image 1: Courtesy Kaiser Permanente
Medscape Medical News © 2021

Cite this: COVID-19 mRNA Vaccines: No Serious Health Risks in Large Study - Medscape - Sep 03, 2021.