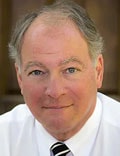 Most physicians have had experiences that stretch the boundaries of science. For me, a memorable patient from my fellowship still challenges my thinking.
Maria was an older patient who required long-term care. Her remarkable story was well documented in her medical record. She was an immigrant from a Caribbean island who worked in a local market. She and her family were in good health.
One afternoon her daughter got into a fight with the daughter of another member of their immigrant community. The other girl's mother was a witch doctor. Maria heard about the altercation and ran over to break up the combatants. She scolded the girls for fighting and the witch doctor appeared. In front of multiple witnesses, the witch doctor made a loud incantation and pointed a bone at Maria. Maria immediately collapsed and began to seize. She was taken by EMS to the hospital where she was found to be in full cardiac arrest. She survived but was never the same.
The Medical Record Picks Up the Story
The medical record detailed Maria's evaluation and clinical course. She had been imaged and scanned from head to toe. She was felt to have suffered anoxic brain injury from her cardiac arrest. There was no evidence of underlying cardiac or neurologic disease. She could not care for herself and had been a resident in the long-term care facility for a couple of years when I assumed her care.
Maria was tall and thin but not cachectic or emaciated. She had a sardonic expression that was haunting. She exhibited writhing choreiform movements. When you entered her room, she would fix her chilling gaze on you and continue her vigilance until you left. She rarely spoke, but when she did, her voice was low, hoarse, and guttural. She needed assistance with all of her daily activities.
Hymns Brought My Patient 'Back to Life'
Maria mainly stayed in her room but sometimes would be brought to group activities in a large circle. She would only participate in one activity. When the group would sing hymns, Maria would get out of her wheelchair and dance! Her movements were flowing and almost joyful. When the music ended, she went back to her wheelchair and froze in place with her haunting stare.
Parkinson's disease? There are online videos of patients immobilized from Parkinson's disease who can easily and safely ride a bicycle. When they get off the bike, they become rigid again. The first time I saw a Parkinson's disease video, I thought of Maria. She certainly did not have Parkinson's disease (there was no upper extremity rigidity) but her "on-off" fluidity with hymns reminded me of the abrupt change in mobility seen in the videos.
An International Expert Weighs In
Maria had a full neuropsychiatric evaluation by a leading international expert in mind-body medicine. At the time, medical record notes were handwritten. They were sometimes erudite and occasionally inspiring. Such was the note I found on Maria, written by the international expert. His note was complete and thoughtful. It ended with the following:
"Demonic possession has not been excluded."
Upon Reflection…
Medical science only goes so far in clearly explaining certain circumstances. My experience in caring for Maria certainly pushed the boundaries of my thinking. But there have been other patients over the years whose situations, while not quite as dramatic, have similarly prompted me to stop and think. I have, for instance, seen people in the nursing home who I did not think would make it until the next morning. And yet they did and lived a great deal longer.
One patient that comes to mind was an elderly university administrator whose gangrenous feet and legs had progressively blackened and withered — almost to his knees. The charge nurse and I called his family, who agreed to hospice care. To our surprise, he was on hospice for more than 6 months!
Events like this instill in me the humility to keep an open mind and to realize that healers are only agents of a higher power.
Medscape Family Medicine © 2021 WebMD, LLC

Any views expressed above are the author's own and do not necessarily reflect the views of WebMD or Medscape.
Cite this: Beyond Medical Boundaries: Could This Be Witchcraft? - Medscape - Sep 14, 2021.