The American Gastroenterological Association recently updated their guideline for preendoscopy SARS-CoV-2 testing in light of population-wide vaccination programs, now recommending against routine viral screening regardless of patient vaccination status and local disease prevalence.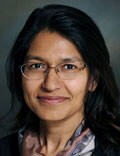 Centers electing to maintain a preprocedure testing strategy should use standard nucleic acid testing, preferably rapid reverse transcription polymerase chain reaction (RT-PCR) because this can be performed on the day of the procedure, thereby limiting patient testing burden, reported authors led by co–first authors Shahnaz Sultan, MD, of the University of Minnesota, Minneapolis, and Minneapolis Veterans Affairs Healthcare System, and Shazia M. Siddique, MD, of the University of Pennsylvania, Philadelphia.
These new recommendations, both of which are conditional and based on very-low-certainty evidence, were drawn from a rapid evidence review of benefits and risks in the postvaccination period.
"Since the start of the pandemic, our increased understanding of transmission has facilitated the implementation of practices to promote patient and health care worker (HCW) safety," the guideline authors wrote in Gastroenterology. "Simultaneously, there has been increasing recognition of the potential harm associated with delays in patient care, as well as inefficiency of endoscopy units. With widespread vaccination of HCWs and the general population, a reevaluation of AGA's prior recommendations was warranted."
The 2020 AGA guideline, also led by Sultan, issued viral screening recommendations based on local prevalence rates of asymptomatic COVID-19, with pretesting reserved for moderately affected locations. Mildly affected areas were advised against pretesting, whereas centers in pandemic hot spots were cautioned against performing all but "emergency or time-sensitive procedures."
Those recommendations have now been replaced by the present guideline, which no longer distinguishes between local prevalence rates. This decision was based on a variety of factors, the panelists noted, including endoscopy volumes, vaccine efficacy, HCW and patient anxiety, endoscopy-related risk of infection to both patients and HCWs, prevalence of asymptomatic COVID-19 among patients undergoing endoscopy, and the impact of delaying care on cancer burden.
"The panel placed a high value on minimizing additional delays in patient care, acknowledging the reduced endoscopy volumes, downstream impact on delayed cancer diagnoses, and burden of testing on patients," Sultan and colleagues wrote.
The guideline includes a summary of evidence related to the two new recommendations, including several studies reporting prevalence of asymptomatic SARS-CoV-2 infection among patients tested prior to endoscopy procedures.
"Across 13 studies, asymptomatic prevalence ranged from 0% to 1.5%, but most studies reported a range from 0% to 0.5%," the panelists wrote, "regardless of local surges of COVID-19 cases."
Although Sultan and colleagues acknowledged that pretesting may be reassuring, they noted that, based on available evidence, "there were few to no cases of infections reported among HCWs (performing endoscopy) and patients. Among the few reported cases, the authors could not clearly distinguish between community-acquired infections or health care–acquired infections."
They went on to quantify the relationship between delays in care and cancer burden, reviewing data from 14 studies that demonstrated an overall reduction in endoscopic-detected colorectal cancers by 31%-71%, esophageal cancers by 27%-37%, and gastric cancer by 27%-52% since the start of the pandemic. A recent study by Ahmad Khan, MD, and colleagues, which focused on the United States from July to November 2020, demonstrated an 11.74% decrease in diagnoses of malignant colorectal cancer, and a 19.78% decline in diagnoses of esophageal and gastric cancer.
The second recommendation — calling for standard nucleic acid testing among centers electing to maintain a pretesting strategy — was also presented with a summary of supporting evidence, largely pertaining to test accuracy.
"Rapid RT-PCR tests that can be easily performed on the day of endoscopy (results within 1 hour) are preferable as they pose less burden to patients," the panelists wrote. "In the preprocedure setting, the utility of rapid isothermal tests or antigen tests is limited due to concerns of assay sensitivity. There is no role of antibody tests for preprocedure testing."
For both new recommendations, it is assumed that "all centers have access to PPE, including face shield, eye protection, and surgical mask or N95 (or N99, powered air-purifying respirators)" and that "all centers have implemented universal screening of patients for COVID-19 symptoms, using a screening checklist, and have implemented universal precautions, including physical distancing, masks, and hand hygiene in the endoscopy unit."
As COVID-19 cases rise in the United States because of the Delta variant, there is renewed concern about infection and transmission of SARS-CoV2 during endoscopy. Stay tuned for updates and visit https://gastro.org/practice-guidance/practice-updates/covid-19/.
Guideline development was funded by the AGA. No panel members received any payments.
This article originally appeared on MDedge.com, part of the Medscape Professional Network.
Credits:
Lead Image: Dreamstime
Image 1: Shahnaz Sultan, MD
Medscape Medical News © 2021 WebMD, LLC

Cite this: AGA Recommends Against Pre-endoscopyCOVID Testing - Medscape - Sep 03, 2021.