Emerging evidence suggests that autoimmunity plays a role in postinfectious myalgic encephalomyelitis/chronic fatigue syndrome (ME/CFS) and that targeting autoantibodies could be a promising treatment approach.

The same may also apply to many cases of "long COVID," in which many of the symptoms overlap with those of ME/CFS, Carmen Scheibenbogen, MD, professor of clinical immunology and director of the Institute for Medical Immunology, Charité University Medicine, Berlin, said during the annual meeting of the International Association for Chronic Fatigue Syndrome/Myalgic Encephalomyelitis.
Several groups, including Scheibenbogen's, have reported finding autoantibodies against neurotransmitter receptor antigens in people with ME/CFS. And, in a paper published in the Journal of Clinical Medicine the day that Scheibenbogen spoke at the meeting, her team reported significant correlations between autoantibodies to vasoregulative G-protein–coupled receptors and symptom severity, autonomic dysfunction, and disability among 116 patients with infection-triggered ME/CFS who were diagnosed using the symptom-based 2003 Canadian consensus criteria.
People with ME/CFS are also more likely to have genetic risk factors associated with autoimmunity and personal and/or family histories of autoimmune conditions. And, clinical trials have demonstrated early success with various immunomodulatory treatments in subsets of people with ME/CFS, including endoxan, rituximab, and immunoadsorption.
"We have evidence that ME/CFS is an autoantibody-mediated disease, and we have evidence that autoantibody targeting is effective in this disease. So far ... we have few and underfinanced clinical studies, but the good news is we have promising emerging treatment options," Scheibenbogen said.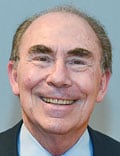 Asked to comment, ME/CFS expert Anthony L. Komaroff, MD, of Brigham and Women's Hospital and Harvard Medical School, both in Boston, said: "There is already strong evidence that there are autoantibodies in ME/CFS. Scheibenbogen's work is the latest and employs the latest technology. ... I would bet that autoantibodies to neural targets are likely to cause some of the symptoms of ME/CFS and some of the symptoms of long COVID."
However, he cautioned, "that has not been proven, and even if it were proven you would have to demonstrate that treatments based on that theory worked."
Komaroff said he views autoimmunity as a likely component of the ME/CFS spectrum, but not the only one. "My current view of this illness is that there's a final common pathway in the brain that leads to the symptoms of the illness. But that final common pathway can be triggered by a variety of different things, one of which could be autoantibodies while another could be infection or inflammation in the brain."
Emerging Evidence Points to Autoimmunity
Scheibenbogen summarized the work published in this area over the past few years by her group and others.
In a comparison of ME/CFS patients with 201 healthy controls, significant associations were seen with two specific autoimmunity-related risk alleles only in the ME/CFS patients who reported acute onset of disease with an infection but not in those with ME/CFS without infection-triggered onset or the controls. Both genes play roles in regulating B- and T-cell activation.
Another recent study found associations with ME/CFS and major histocompatibility complex class II molecules, a typical feature of autoimmune diseases, in a comparison between 426 adult Norwegian ME/CFS patients who were diagnosed with the Canadian consensus criteria and 4,511 healthy, ethnically matched controls.
In a 2020 paper, Scheibenbogen and pharmacologist Klaus Wirth presented a "unifying hypothesis" of ME/CFS pathophysiology based on the finding of elevations in autoantibodies against beta2-adrenergic receptors and muscarinic acetylcholine receptors in some individuals with the condition. Since both of those receptors are important vasodilators, their functional disturbance would be expected to cause vasoconstriction and hypoxemia, which would explain many of the symptoms of ME/CFS. This mechanism would align with other findings of muscular and cerebral hypoperfusion that correlate with fatigue, particularly post exertion, as well as metabolic changes that are in line with the concepts of hypoxemia and ischemia.
Further evidence for vascular dysfunction in ME/CFS came from her group's study finding evidence of peripheral endothelial dysfunction that was associated with symptom severity in 35 adult patients. "Vasoconstriction, hypovolemia, and release of vasoactive and algesic mediators is probably a key pathomechanism of the disease," Scheibenbogen said.
Treatments: Will Targeting Autoantibodies Work?
In the second part of her talk, Scheibenbogen summarized clinical trials of the following treatment approaches that involve targeting autoantibodies as a way to alleviate ME/CFS symptoms:
Rituximab: Work on infusions of the B-cell depleting agent has been conducted by Norwegian researchers beginning in 2011 with a small randomized trial and an open-label, phase 2 study in 2015, both showing clinical responses in ME/CFS. However, a subsequent phase 3, randomized clinical trial of 151 patients, again diagnosed using the Canadian criteria, was negative.
There are several possible explanations for this, Scheibenbogen noted. For one, the maintenance dose had to be reduced because of a lack of financial support. "This was probably critical. The lower dose was insufficient to adequately deplete B cells." Also, there may have been a strong placebo response in the control group since they were being given better care than they normally would receive during the trial. "I think probably nobody will again do a rituximab trial. This was very disappointing for all of us. But, we still have other opportunities to follow this path," she said.
Komaroff agreed. "I don't think the failure of one drug that hits malignant B cells is proof against the autoimmune hypothesis per se. I think the evidence is that rituximab doesn't work, but that doesn't invalidate the autoimmunity hypothesis."
Cyclophosphamide: The same Norwegian group also showed positive findings in an open-label, phase 2 trial of the immune-modifying drug cyclophosphamide in 22 of 40 patients. Interestingly, HLA risk alleles were much more common in responders than nonresponders, Scheibenbogen noted.
Immunoadsorption: This technique, similar to dialysis, involves separating out the blood plasma by centrifugation and removing IgG autoantibodies by a binding column, then returning the plasma back to the patient. It is used, primarily in Europe, to treat severe autoimmune diseases including dilative cardiomyopathy and refractory systemic lupus erythematosus (SLE).
Scheibenbogen's group has conducted two studies of immunoadsorption in ME/CFS. In one, a 5-day procedure led to rapid symptom improvement in 7 of 10 patients, with sustained improvement in 3 patients after 2 years. Autoantibodies decreased rapidly in 9 of the 10 patients. In a follow-up study of five of the responders 2 years later, retreatment with a modified immunoadsorption protocol led to rapid and sustained improvement in four. Further study has been on hold because of the pandemic.
Next-gen IgG-targeting therapies: Another approach that could offer promise for ME/CFS involves therapies that block the Fc receptors of IgG. Several are in phase 1-3 trials for autoimmune conditions. One candidate drug, the Fc fragment efgartigimod, is currently in phase 3 trials for several conditions, including generalized myasthenia gravis, primary immune thrombocytopenia, and chronic inflammatory demyelinating polyneuropathy. Phase 3 trials are planned for the monoclonal antibody rozanolixizumab in those same conditions.
Newer-generation monoclonal antibodies targeting CD19 or CD20 that show benefit in various autoimmune conditions are another possibility for ME/CFS. These include ocrelizumab (Ocrevus), approved in the United States for treating relapsing and progressive multiple sclerosis and in trials for SLE; obinutuzumab (Gazyva), approved for treating lymphoma and also in development for SLE; and ublituximab, in phase 3 trials for multiple sclerosis.
"Most of them are more effective than rituximab," Scheibenbogen noted, adding that "currently the data look quite promising. They are effective in different autoimmune diseases and they are quite well tolerated. There's great hope now with COVID-19 that we can convince some companies to do such trials in ME/CFS as well."
Scheibenbogen's institution, the Charité Fatigue Center, has a patent for beta2-adrenergic receptor antibodies for diagnosing ME/CFS under her name together with Celltrend. Komaroff has received personal fees from Serimmune.
This article originally appeared on MDedge.com, part of the Medscape Professional Network.
Medscape Medical News © 2021 WebMD, LLC

Cite this: Emerging Data Point to Underlying Autoimmunity in ME/CFS - Medscape - Sep 01, 2021.