Urgent recommendations from a European Academy of Allergy and Clinical Immunology (EAACI) task force are aimed at reducing antibiotic overuse with allergic disease.
Top recommendations include limiting antibiotic therapy in pregnancy and early childhood to help reduce the allergy epidemic in children, and restricting antibiotic therapy in exacerbations and chronic treatment of allergic diseases, especially asthma and atopic dermatitis.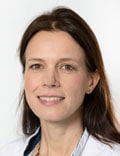 The review, by lead author Gerdien Tramper-Stranders, MD, PhD, Department of Pediatrics, Franciscus Gasthuis & Vlietland Hospital, Rotterdam, the Netherlands, and colleagues, was published online August 13 in the journal Allergy.
The authors note that several studies have shown that use of antibiotics in childhood and during pregnancy is associated with disturbing the intestinal and respiratory microbiome, which in turn leads to dysbiosis and an increased risk of acquiring allergic diseases.
In addition, patients with allergic diseases such as asthma have a higher risk of being prescribed antibiotics for infections compared with the general population, despite lack of clear clinical benefit.
"In fact, there are no clear data supporting antibiotic prescriptions for acute exacerbations; and clinical and/or laboratory criteria are lacking," the authors write.
Despite that lack of data, antibiotics are often prescribed for exacerbations along with oral corticosteroids, Tramper-Stranders told Medscape Medical News. Some patients may benefit from antibiotics in a flare-up, she said, but more research is needed to determine which ones.
Tramper-Stranders said Franciscus has begun a large study that includes patients with asthma exacerbations to find biomarkers that might predict the type or origin of exacerbation to personalize treatment.
Recommendations Have Global Relevance
She said although the recommendations are coming from the EAACI group, they apply worldwide.
"Especially in countries outside Northern Europe, antibiotic use is tremendous, leading to high rates of antibiotic resistance; but also increasing the risk for developing allergic diseases when prescribed in infancy," she said.
She pointed out that in the United States, as many as 1 in 6 children receive unnecessary antibiotics for an asthma exacerbation. Overtreatment in adults with flare-ups is also prevalent, at rates from 40%-50%.
Millie Kwan, MD, PhD, an allergy specialist at University of North Carolina in Chapel Hill, told Medscape Medical News that in the US there's been a culture change in the direction of antibiotic restraint — but there are still problems.

"It's a lot easier for us to whip out our prescription pads and prescribe antibiotics for an asthma patient who's having a flare-up or a patient who has atopic dermatitis before addressing the underlying mechanism directly," Kwan said. She agreed that antibiotic overuse is prevalent in pregnancies in the US, and she said that starts with the high prevalence of cesarean births. Nearly one third of all births in the US are by c-section, twice the rate recommended by the World Health Organization.
"Just bypassing the birth canal actually changes what kind of microflora the infant is being exposed to," Kwan said. "That's the first huge problem."
The second problem, she said, is the potential for overuse of antibiotics with the surgical procedure.
The researchers write that pre-, pro- or postbiotics might alter the course of allergic disease, but clear evidence is lacking.
Until now, Tramper-Stranders said, pre- or probiotic treatment in infancy, irrespective of previous antibiotic use, has not been proven effective in preventing allergies.
Data describing the effect of pre- or probiotics after an antibiotic course are scarce, are limited to older children and adults, and are focused on short-term effects, such as diarrhea prevention, she explained.
Kwan says she agrees that current data are not strong enough to recommend one over another.
"We don't even know what the normal amount of bacteria should be to constitute an environment where the immune system develops 'normally,' " she said.
Antibiotics should be prescribed cautiously and following current recommendations to use the narrowest spectrum available, the authors write. Future research in antibiotic stewardship should incorporate biomarker-guided therapy to determine which patients might benefit most from antibiotic therapy.
"Practicing antibiotic stewardship needs recurrent attention and we hope that with this initiative, we specifically reach allergy doctors who will rethink their next [antibiotic] prescription. Within our EAACI task force, we will next work on a guideline for rational antibiotic use in asthma," Tramper-Stranders said.
The review's authors and Kwan have disclosed no relevant financial relationships.
Allergy. Published online August 13, 2021. Abstract
Marcia Frellick is a freelance journalist based in Chicago. She has previously written for the Chicago Tribune, Science News, and Nurse.com, and was an editor at the Chicago Sun-Times, the Cincinnati Enquirer, and the St. Cloud (Minnesota) Times. Follow her on Twitter at @mfrellick
For more news, follow Medscape on Facebook, Twitter, Instagram, YouTube, and LinkedIn
Credits:
Lead Photo Credit: Getty Images
Medscape Medical News © 2021

Send news tips to news@medscape.net.
Cite this: EAACI Review Urges Reduction in Antibiotic Overuse With Allergy - Medscape - Aug 26, 2021.