A 3-month, 12-dose regimen of rifapentine and isoniazid (INH) was less toxic, had better compliance, and showed similar efficacy as 6 months of INH alone in preventing tuberculosis (TB) in people with HIV, according to the results of a clinical trial reported in Annals of Internal Medicine.
The study, a randomized pragmatic trial in South Africa, Ethiopia, and Mozambique, was called WHIP3TB (Weekly High Dose Isoniazid and Rifapentine [P] Periodic Prophylaxis for TB).
Investigators randomized patients to three groups, comparing a 3-month course of weekly rifapentine-INH, given either once or repeated in a year, to daily isoniazid for 6 months. At 1 year, 90% of the rifapentine-INH group (3HP) were still on therapy, compared with only 50.5% in the INH group.
In the study, patients were initially assessed for TB using the WHO four-symptom screen, but the sensitivity in HIV patients on antiretrovirals (ARVs) was only 53%. In addition to symptoms, screening at 12 months included a chest X-ray and sputum culture.
Of the 30 patients at month 12 with confirmed TB, 26 were asymptomatic, suggesting physicians should do further evaluation prior to initiating preventive TB treatment (which was not part of the WHO recommendation when the study was initiated).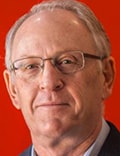 Another unexpected finding was that 10.2% of the TB cases detected in the combined 3HP groups in South Africa, along with 18% of the cases in Mozambique, had rifampin resistance.
Investigator Gavin Churchyard, MBBCh, PhD, CEO of the Aurum Institute, told Medscape Medical News: "It appeared that taking this potent short course regimen — they're just taking a single course — provided the same level of protection as taking repeat courses of the antibiotics. So that's good news." He noted, too, that TB transmission rates have been declining in sub-Saharan Africa because of ARV, and "so it may just be that a single course is now adequate because the risk of exposure and reinfection" is decreasing.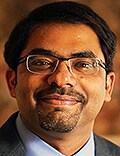 But Madhu Pai, MD, PhD, associate director, McGill International TB Centre, Montreal, Quebec, who was not involved in the study, shared a more cautious interpretation. He told Medscape Medical News that the 2020 WHO Consolidated Guidelines on Tuberculosis state: "In settings with high TB transmission, adults and adolescents living with HIV...should receive at least 36 months of daily isoniazid preventive therapy (IPT)...whether or not the person is on ART." The problem is that almost no one can tolerate prolonged therapy with INH due to side effects, as has been shown in numerous studies.
For successful TB treatment, Pai said, "Even 3HP is not going to cut it; they're going to get reinfected again. So that shortening of that 36 months is what this trial is really all about, in terms of new information…and they were not successful." But because this is still the most practical course, Pai suggests that follow-up monitoring for reinfection will be the most likely path forward.
Churchyard concluded, "If we wanted to end the global TB epidemic, we need to continue to find ways to further reduce the risk of TB overall at a population level, and then amongst high-risk groups such as people with HIV, including those on ARVs, and who have had a course of preventive therapy...We need to look for other strategies to further reduce that risk. Part of those strategies may be doing a more intensive screen. But also, it may be adding another intervention, particularly TB vaccines...No single intervention by itself will adequately address the risk of TB in people with HIV in these high TB transmission settings."
Pai has reported no relevant financial relationships. Churchyard has reported participation in a Sanofi advisory committee on the prevention of TB.
Ann Intern Med. Published online August 24, 2021. Abstract
Judy Stone, MD, is an infectious disease specialist and author of Resilience: One Family's Story of Hope and Triumph Over Evil and of Conducting Clinical Research,, the essential guide to the topic. You can find her at drjudystone.com or on Twitter @drjudystone
Follow Medscape on Facebook, Twitter, Instagram, and YouTube.
Medscape Medical News © 2021 WebMD, LLC

Send comments and news tips to news@medscape.net.
Cite this: TB Prevention in People With HIV: How Short Can We Go? - Medscape - Aug 26, 2021.