More than half of individuals who started HIV pre-exposure prophylaxis (PrEP) in a large Northern California care management organization discontinued PrEP in a 6½-year study period, researchers report. African American and Latinx individuals, women, and participants with substance use disorder were more likely to experience gaps in the PrEP care continuum, from initial contact with a provider to adherence over time.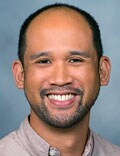 While PrEP is highly effective at preventing HIV when taken as prescribed, research suggests that access to and usage of the medication is lower in the communities that need it most. Even if someone in these groups gets access to PrEP, he or she is less likely to start taking the medication and more likely to discontinue treatment, Carlo Hojilla, PhD, RN, lead author of the study and research fellow with the Kaiser Permanente Northern California Division of Research in Oakland, California, told Medscape Medical News.
By identifying and tracking these at-risk individuals and subgroups, "we can better characterize at what points in the PrEP continuum people are falling off so we can then better develop interventions to address those gaps," he said. The results of the analysis were published today in JAMA Network Open.
The investigators looked at the electronic health records (EHR) from 13,906 adults (18 years or older) linked to PrEP services at Kaiser Permanente Northern California (KPNC) from July 16, 2012 — when PrEP received regulatory approval in the United States — through March 31, 2019. The total follow-up in the study was 26,210 person-years.
Individuals were included if they had a PrEP referral or a PrEP-coded clinical encounter in the EHR and were KPNC health members for at least 6 months during the study period. The analysis also included age, sex, self-reported race and ethnicity, and socioeconomic status, approximated by participants' zip codes. Individuals were followed from the initiation of PrEP services to the end of the study period or until HIV diagnosis, discontinuation of KPNC health plan membership, or death.
Nearly all of the study cohort (95.1%) were male, and the median age of participants was 33. Nearly half (48.7%) of the cohort was White, 21.6% were Latinx, 14.8% were Asian, and 7% were African American.
Of all individuals linked to PrEP care in the study, 88.1% received a PrEP prescription. Of those, 98.2% filled their prescription and were assumed to have initiated the medication. More than half (52.2%) of participants discontinued PrEP at least once during the study period, and 60.2% of those participants eventually restarted their regimen.
Participants were most likely to discontinue PrEP within the first 2 years of treatment, the authors found. "With earlier data that we've gotten from PrEP trials and studies, we've been under the impression that the first few months were the most critical to keeping people engaged in care and maintaining a high degree of adherence," Hojilla said. "But I think our findings suggest that it may be more than just a few months."
Compared with White participants, both African American and Latinx participants had lower rates of PrEP prescriptions, were less likely to initiate PrEP, and more frequently discontinued PrEP. Compared with men, women experienced lower rates of PrEP prescription and initiation, and were nearly twice as likely (hazard ratio, 1.99) to discontinue their regimen during the study period. Young adults (18-25 years of age), individuals with lower socioeconomic status, and people with substance use disorder also experienced disparities throughout the PrEP continuum of care.
Over the study period, 136 individuals were diagnosed with HIV, with one third (33.1%) diagnosed during their initial PrEP assessment. Excluding this group, the overall HIV incidence was 0.35 new infections per 100 person-years, with the highest incidence among those who had discontinued and did not reinitiate PrEP (1.28 new infections per 100 person-years.) No individuals who consistently took PrEP were diagnosed with HIV during the study period.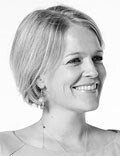 Although the findings are not surprising, the study "corroborates what a lot of us have looked at on the clinic level, which is basically that a lot of people discontinue PrEP who probably need it," said Amy Nunn, ScD, a professor of behavioral and social sciences at the Brown University School of Public Health in Providence, Rhode Island. She was not involved with the study. As "one of the largest studies to date" to look at HIV PrEP adherence, the study also gives a better picture of what is going on at a population level, she said.
Because the authors retrospectively looked at EHR data, a limitation they acknowledged, it was not clear what was driving these patients to discontinue care or neglect adherence, Nunn noted.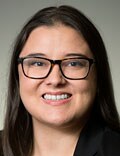 Nunn's previous research found that unexpected out-of-pocket costs can be one reason people discontinue PrEP, and there are many structural barriers such as medical mistrust and community stigma that can contribute to disrupted care, added Jessica Jaiswal, PhD, MPH, a public health scientist at the University of Alabama in Tuscaloosa. And since all the study's participants had health insurance, the findings do not reflect additional struggles of accessing care while uninsured. "If this is what they found among folks who are insured, then it's very likely that the barriers are more intense or formidable for folks without insurance," said Jaiswal, who was not associated with the study.
Hojilla reported receiving grants from the National Institute on Drug Abuse and Kaiser Permanente Northern California during the conduct of the study and salary for clinical work from the San Francisco Department of Public Health outside the submitted work. Jaiswal and Nunn have disclosed no relevant financial relationships.
For more news, follow Medscape on Facebook, Twitter, Instagram, YouTube, and LinkedIn
Credits:
TOC Credit: iStock/Getty Images
Medscape Medical News © 2021

Send news tips to news@medscape.net.
Cite this: Study: More Than Half of People Taking HIV PrEP Discontinue Use - Medscape - Aug 26, 2021.