Editor's note: Find the latest COVID-19 news and guidance in Medscape's Coronavirus Resource Center.
About one third of the US population had been infected with SARS-CoV-2 by the end of 2020, according to a modeling study published online August 26 in Nature.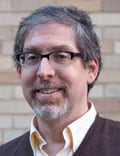 Jeffrey Shaman, PhD, professor in the Department of Environmental Health Sciences and director of the Climate and Health Program at the Columbia University Mailman School of Public Health, New York City, and colleagues developed a model to simulate how SARS-CoV-2 was transmitted within and between all 3142 counties in the United States.
In their model, the researchers considered migration data between counties, the observed case numbers, and estimates of infections based on the number of people who test positive for SARS-CoV-2 antibodies.
The United States had the highest number of confirmed COVID-19 cases and deaths in the world during 2020. More than 19.6 million cases were reported by the end of the year.
But the authors point out that "69% of the population remained susceptible to viral infection."
The researchers also studied the ascertainment rate, or the ratio of detected cases to the number of confirmed cases. Nationally, that value increased from 11.3% in March 2020 to 24.5% in December 2020.
That's one of the biggest pandemic lessons from the data, Shaman said: "It is vitally important when there is an outbreak and you're counting cases that there are many more people infected in your community who are contagious than reported cases. Each individual is infectious for multiple days, and there are many more unreported cases."
That applies now with the Delta variant, he said.
"Vaccinated people who get infected with the Delta variant are part of the transmission chain," he said.
Fatality Rates Dropped
Some of the data were very positive, Shaman told Medscape Medical News. The infection fatality rate fell from 0.77% in April to 0.31% in December. The authors suggest that that may be because of improvements in diagnosis and treatment, patient care, and reduced disease severity.
However, the fatality rate was still nearly four times as high as the estimated fatality rate for seasonal influenza (0.08%) and the 2009 influenza pandemic (0.0076%), the authors point out.

Joe K. Gerald, MD, PhD, associate professor and program director of public health policy and management at the University of Arizona, Tucson, Arizona, told Medscape Medical News that this article helps confirm that COVID is much deadlier than the flu and that the intensity of the response has been appropriate.
"We should be willing to invest a lot more in mitigating COVID-19 than seasonal influenza because it has much greater consequences," he said.
The numbers emphasize that testing must improve.
"We didn't have enough tests available, and they weren't easily accessible. For much of the year we were flying in the dark," Gerald said.
The number of tests has increased this year, he acknowledged, but testing still lags. "We just can't miss this many infections or diagnoses and hope to gain control," he said.
The study also points out the huge variation by state and by county in infections and deaths, and that variation continues. Gerald noted that the varied numbers make it difficult for some regions to accept broader mandates, because the threat from COVID-19 appears very different where they are.
"We have to think about regions, how many people are susceptible, and what the testing capacity is," he said. "States and even counties should have some leeway to make some important public health decisions, because local conditions are going to differ at different points in time."
"We Have Not Turned the Corner"
Jill Foster, MD, a pediatric infectious disease physician at the University of Minnesota Medical School, Minneapolis, Minnesota, told Medscape Medical News that the study adds evidence: "We have not turned the corner on COVID-19 and are nowhere near herd immunity — if it exists for SARS-CoV-2."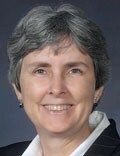 She said the numbers presented are particularly concerning in regard to how many people were susceptible and were actively able to infect others: "Much higher than most people imagined and very much higher than their comparison, influenza.
"There are still more people susceptible than we had believed," Foster added. "If the pattern continues where the Delta variant infects a significant portion of those vaccinated, the number of people susceptible rises even higher than was predicted."
She said that it is reassuring that the analysis shows a decrease in case fatality and said the finding supports the common opinion that medicine is better able to fight the disease.
"However," she said, "the optimism is tempered by acknowledging that in order to benefit from these advances, we must not overwhelm the facilities where patients are cared for so that optimal care can be delivered."
Foster said these numbers represent a warning that COVID should be treated as a continuing threat.
"We need to acknowledge that there is COVID-19 infection simmering and periodically erupting throughout the country," she said. "It is not monolithic and varies by geography and seasons in ways that are difficult to predict other than at any given time there is likely more infection present than we are identifying and more people susceptible to infection than we have calculated."
The authors and Gerald have disclosed no relevant financial relationships. Foster has received clinical trials funding from Moderna.
Nature. Published online August 26, 2021. Abstract
Marcia Frellick is a freelance journalist based in Chicago. She has previously written for the Chicago Tribune and Nurse.com and was an editor at the Chicago Sun-Times, the Cincinnati Enquirer, and the St. Cloud (Minnesota) Times. Follow her on Twitter at @mfrellick.
For more news, follow Medscape on Facebook, Twitter, Instagram, and YouTube.
Credits:
TOC Credit: Medscape Illustration/Dreamstime
Medscape Medical News © 2021

Send news tips to news@medscape.net.
Cite this: One Third in US Had Been Infected by SARS-CoV-2 Through 2020: Study - Medscape - Aug 26, 2021.