Many but not all children with juvenile idiopathic arthritis (JIA) can regain remission after stopping and then restarting treatment, according to preliminary data from the ongoing Recapture-JIA study that were presented in a symposium sponsored by the Rheumatology Research Foundation.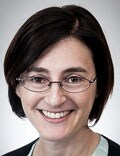 The aim of this study is to evaluate the risks of discontinuing treatment after a period when JIA has been well controlled. Such data are of increasing interest to parents now that many children with JIA are achieving sustained periods of remission, according to Sarah Ringold, MD, a pediatric rheumatologist and associate professor of pediatrics at Seattle Children's Hospital.
In follow-up so far, "recapture rates range from 50% to 76%" depending on type of JIA, reported Ringold, who said that patients with systemic JIA have so far been the most likely to achieve a good response when treatment is restarted.
The study is being conducted through the Childhood Arthritis and Rheumatology Research Alliance, which has 71 participating centers and has accrued data on more than 10,000 children with rheumatic diseases. For the study, the researchers identified 384 children with JIA who were already enrolled in the CARRA registry and had discontinued medications and then subsequently restarted them, and they also enrolled a prospective cohort of patients new to the registry who presented with flare after discontinuing their medication. Ringold reported on 64 of the patients in the prospective cohort.
Median Time to Flare: 219 Days
Of findings so far, disease recurrence after discontinuation has been generally characterized by flares "of moderate activity" several months to more than a year after treatment discontinuation, according to Ringold, who emphasized repeatedly that these data are preliminary. The median time to a flare after treatment discontinuation was approximately 7 months (219 days).
In the combined cohorts, the median age at onset of JIA was 4 years. The median age at time of discontinuation was 9 years. More than half (55%) were taking a conventional disease-modifying antirheumatic drug (DMARD) and 35% were taking a tumor necrosis factor inhibitor at the time that their therapy was discontinued.
Most JIA types are represented. The most common form is rheumatoid factor–negative oligoarticular JIA. The main outcome looked the rate of clinically inactive disease at 6 months in children who had discontinued therapy after a period of remission. They defined clinically inactive disease as a Physician's Global Assessment of less than 1 and an active joint count of 0.
Systemic JIA Recapture Rate at 6 Months: 76%
At the time of disease flare after treatment discontinuation across both the retrospective and prospective cohorts, the median clinical Juvenile Arthritis Disease Activity Score based on 10 joints (cJADAS10; score range of 0-30) was 3.5. The recapture rate to clinically inactive disease at 6 months was 76% in those with systemic JIA and 50% in those with rheumatoid factor–positive polyarticular JIA. Other subtypes fell within this range. Rates of inactive disease at 6 months according to cJADAS10 score were lower, ranging from 26% with enthesitis-related arthritis/juvenile psoriatic arthritis to 57% with systemic JIA.
About 40% of those who restarted on therapy after a flare took the same medication again. About one-third of patients were restarted on glucocorticoids, mostly involving injections to inflamed joints, and data are not yet in about whether these were restarted alone or with other drugs, according to Ringold.
The final analysis of this study will explore clinical and laboratory variables associated with disease recapture. In the prospective cohort, which did not reach its planned enrollment of 150 children because the COVID pandemic, a broad array of these variables was evaluated at baseline.
Numerous studies have already looked at predictors of sustained remission after stopping medications of JIA, according to Ringold, but she said that there is relatively little information about outcomes in children who stop medications, flare, and are retreated. Other experts agree.
"We know little about how successfully DMARDs can be discontinued and used again after a disease flare," reported Jens Klotsche, MD, a researcher at the German Rheumatism Research Center, which is part of the Leibniz Institute in Berlin. Klotsche, who is an author of a recent study that found etanercept effective for retreatment when children with JIA had discontinued therapy, agreed that "data from large cohort studies are necessary to support the treatment decisions by clinicians, parents, and patients."
JIA Recurrence Risk Is Unclear
In a systematic review published 2 years ago, rates of flare following discontinuation of treatment for JIA were relatively high, but there were some limitations to this analysis, according to the lead author, Olha Halyabar, MD, a pediatric rheumatologist at Boston Children's Hospital.
"The data in our systematic review showed that overall quality of evidence was low, with large variations and sometimes very different conclusions," Halyabar said in an interview. She believes that the data generated by the CARRA analysis will be valuable, particularly in evaluating outcomes across subtypes.
"Even though, at this point, [previously published] reports indicate overall high rates of recurrence (>50% for some JIA subtypes), there are some encouraging studies from early treat-to-target strategies," she said, adding that large datasets like those from CARRA offer an opportunity to gather data likely to be clinically useful.
Ringold cautioned that there are some limitations to the CARRA analysis, including some missing data from the retrospective cohort. She also pointed out that patients have been assessed at routine clinical visits rather than at standardized intervals, introducing a potential for bias.
For parents concerned about the costs, inconvenience, and side effects from sustained JIA treatment once remission is achieved, data from CARRA will allow clinicians to provide evidence-based counseling on balancing the risks of discontinuing therapy, including the likelihood of regaining remission when disease returns, against the goals of stopping treatment.
"Parents are having more conversations about when to stop medications," Ringold said. She indicated that these data should be helpful for providing guidance.
Ringold, Klotsche, and Halyabar reported having no potential conflicts of interest.
This article originally appeared on MDedge.com, part of the Medscape Professional Network.
Medscape Medical News © 2021 WebMD, LLC

Cite this: Study Informs About Risks of DiscontinuingMeds in JIA - Medscape - Aug 25, 2021.