Rubber bullets, sponge rounds, and other projectile weapons can cause serious head injuries and should not be used for crowd control, authors of a new study conclude.
The research shows that some who participated in protests following last year's police killing of George Floyd sustained hits to the eye and traumatic brain injuries (TBIs), among other wounds.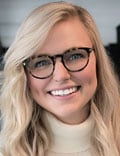 Neurosurgeons will likely see more such cases if police continue to use such weapons during protests, lead author Erika Kaske, a third-year medical student at the University of Minnesota, Minneapolis, Minnesota, told Medscape Medical News.
"It's important to stress that traumatic brain injuries can cause severe illness and severe long-term consequences," Kaske said.
The findings were presented at the American Association of Neurological Surgeons (AANS) 2021 Annual Meeting.
Soft Descriptions, Rigid Materials
Rubber bullets and other such weapons are launched from a modified firearm and travel somewhat more slowly than a bullet from a gun, Kaske noted. These weapons used to be considered nonlethal. Currently, they are considered to be "less lethal," because it is now clear that they can be deadly.
In addition to chemical sprays, these less lethal weapons include "kinetic impact" projectiles. "While these weapons have soft-sounding descriptors, such as rubber, foam, or bean bag, they typically include more rigid materials," Kaske said.
For example, bean bag rounds are sacks filled with lead or other metal pellets.
Such weapons have potentially serious health effects. A 2017 systematic review cited by Kaske showed that these weapons resulted in permanent disability in 15% of cases and in death in 2.7% of cases. "Nearly half of those deaths were from hits to the head and neck," she said.
Such injuries might be underreported in the United States. Only 3 of 26 studies published between 1990 and 2017 were from the United States, and none of these were related to racial justice protests, Kaske said.
United Nations guidelines discourage targeting kinetic impact projectiles at the head and neck.
Projectile Weapons
For the current study, Kaske and her colleagues in the Department of Neurosurgery of the University of Minnesota searched electronic medical records from two medical systems in Minneapolis. They looked for head, face, or neck injuries from projectile weapons that occurred during local protests from May 26 to June 15, 2020.
The researchers included patients of any age who were evaluated at emergency and urgent care centers and in primary care. Kaske noted that such a search might capture some patients who delayed medical care due to the COVID-19 pandemic or due to potential law enforcement presence in the emergency department.
Study outcomes were anatomic distribution of projective injuries and Injury Severity Score (ISS). ISS scores range from 3 to 75. Scores of <9 were regarded as indicating minor trauma; scores of 9 – 15, moderate trauma; and scores of >15, major trauma.
From more than 6000 medical records, the investigators identified 89 patients who had sustained injuries from crowd-control weapons. Most (53%) identified as non-Hispanic White persons.
Injuries ranged from minor to major. Injury severity did not vary by race, ethnicity, or age.
Of the 89 cases, 66 involved injury with a chemical irritant or hits to areas other than the head. The other 23 cases were hits to the head, face, or neck; 16 involved a TBI, and there were 10 hits to the eye (three persons had both types of injury).
Neurosurgery was consulted for three cases. One patient, a 16-year-old boy, was hit with a rubber bullet and experienced a skull fracture that required surgical elevation of the depressed skull fracture and removal of cranial fragments.
Patients outside of Minneapolis also sustained serious head injuries during protests in the wake of Floyd's death. There were 115 documented head injuries across the United States, according to Physicians for Human Rights. These included a young man in Austin, Texas, who suffered a penetrating injury to the skull with a bean bag, said Kaske, citing a New England Journal of Medicine study.
Public Health Issue
In the current analysis, injuries from kinetic impact projectiles such as rubber bullets, beanbags, and teargas canisters resulted in injuries of higher severity (ISS, 6.18) compared with injuries from chemical weapons (ISS, 1.36).
The number of hits to the head or face conferred higher injury severity (P < .0001), said Kaske.
The physical damage goes beyond individual statistics, she told delegates. "It's important to highlight that the scope of harm is not reducible to a number or to individual injuries; communities were harmed here" – in this case, Black communities, Kaske said.
Crowd-control weapons were used more often during Black Lives Matter (BLM) protests than more right-leaning protests, according to data collected by the Armed Conflict Location and Event Data project, a nonprofit initiative that monitors political violence. Citing ACLED, Kaske noted that authorities were three times more likely to intervene in pro-BLM demonstrations than they were in other demonstrations.
The new study highlights the continued concern for public safety from the use of projectile weapons, she added. Kaske and her colleagues outlined these concerns in a letter published earlier this year in The New England Journal of Medicine prior to the ACLED study.
Both the AANS and the Congress of Neurological Surgeons have come out against excessive use of police force and violence. A group of Black neurosurgeons noted in a position statement posted on the AANS' website that they see firsthand the effects of neurotrauma resulting from violence that is hitting the Black community "at especially alarming rates."
Victims often face long-term disability, which increases economic insecurity and ultimately widens the socioeconomic gap, the statement notes.
The authors of this position statement aim to support actionable items to improve public safety, said Kaske.
"One way we can contribute to change is by publishing our cases. By gathering the data, we can play a part in quality improvement and public health and safety," she added.
Neurologic Consequences
Commenting for Medscape Medical News, Angela M. Richardson, MD, PhD, assistant professor of neurologic surgery, Indiana University School of Medicine, Indianapolis, Indiana, said the study is important because it brings attention to the severe effects, particularly neurologic consequences, these weapons can have.
"Any time we can gather more data, we can make more informed decisions, more informed policies," said Richardson, who co-chaired the Young Neurosurgeons Research Forum in which the study was presented.
The data reported in the study might not reflect the "true incidence" of neurotrauma, because only patients with severe injuries might have sought medical attention, she noted.
"There could be other people affected by these less lethal weapons who never sought medical care," Richardson said.
Kaske's New England Journal of Medicine study also noted that the findings were not representative of everyone injured, because their sample was limited to individuals who chose to seek medical evaluation.
American Association of Neurological Surgeons (AANS) 2021 Annual Meeting: Abstract 117. Presented August 21, 2021.
For more Medscape Neurology news, join us on Facebook and Twitter.
Medscape Medical News © 2021

Cite this: 'Less Lethal' Crowd Control Weapons Linked to Serious Neurotrauma - Medscape - Aug 23, 2021.