Physicians in the United States get paid the most, are most satisfied with their compensation, and have a higher net worth, according to a new report from Medscape. The data also show that no matter the country, female physicians earn far less than their male counterparts, in some cases by as much as 75%.
Medscape's International Physician Compensation Report 2021 surveyed its US and international site physician members to learn about salary, job satisfaction, daily work challenges, and the impact of COVID-19 on income. The report compares information from Medscape's Compensation Reports 2021 from the United States, United Kingdom, Germany, France, Spain, Brazil, Mexico, and Italy.
US physicians earned the most last year ($316,000) and physicians in Mexico earned the least ($12,000). Actual purchasing power is related to that country's cost of living. The United States and France have the highest cost of living index (70.1 and 74.6, respectively). Mexico and Spain have much lower salaries and also lower cost of living indexes (34.3 and 54.7, respectively).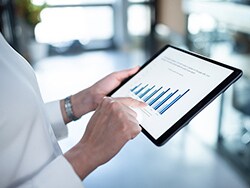 Gender pay disparity exists worldwide. Male physicians earn more than female physicians in all reporting countries. The income disparity was highest in Mexico (75%) and lowest in the United States and Spain (35%). The highest gender pay disparity in regard to specialists occurs in France, where male specialists earn 63% more than women. The United States has the lowest specialist pay disparity, with male specialists ($376,000) earning 33% more than women ($283,000). The United Kingdom and Spain are closer to the United States in gender pay disparity for specialists (42% and 43%, respectively).
Primary care physicians earn the most in the United States ($242,000) and Germany ($200,000), similar to the results of Medscape's 2019 International Physician Compensation Report. Primary care physicians in Mexico earned the least ($7000), also similar to the 2019 report. Specialists, like primary care physicians, earn the most in the United States and Germany.
Many Physicians Believe COVID-19 Impacted Their Income
COVID-19 cases and deaths had an overwhelming impact on physicians and other medical professionals — both personally and in terms of income — as many practices closed for a time and physicians struggled to see patients.
"Spain has been the country with the highest number of infected healthcare professionals in the world — around 20%, well above other European countries," says Javier Cotelo, MD, an advisor at Medscape Spain. "This meant that a large number of professionals have been isolated or quarantined, causing an overload of care burden for practicing physicians."
Overall, at least one quarter (26%) of physicians worldwide saw their income drop in 2020 compared with the prior year, with US physicians most often seeing a decline (41%). Many physicians reported that their income remained the same. The United Kingdom had one of the largest percentages of physicians (34%) who saw an income increase. UK physicians cited career progression, increments (pay increases through bands based on years of service), and a national pay raise. More than 75% of the doctors from each country who reported a drop in income blamed the pandemic for the decline.
Telemedicine soared in popularity last year because of COVID-19, and many physicians are grateful that it kept them bringing in payments. Over one third of doctors in all countries report using telemedicine. In the United States, Germany, Italy, and Mexico, physicians are not yet back to seeing the same number of patients per week as they did before COVID. However, physicians in Brazil and France appear to be seeing the same number of patients weekly as before the pandemic.
US Physicians Have the Highest Net Worth by a Large Margin
US physicians have a much higher percentage of physicians who are satisfied with their compensation (59%), followed by Germany, Brazil, and the United Kingdom. Among US physicians, oncologists, psychiatrists, plastic surgeons, and dermatologists were more likely to be happy with their compensation. Physicians in Italy, Spain, and France are most likely to feel dissatisfied, each reporting physician dissatisfaction at 75% or above.
US physicians are also far ahead of those in other countries in terms of net worth (the sum of all of one's assets minus one's debts). The overall US physician average is just over $1.7 million. In the United States, the average net worth for all families was $746,820 and the median net worth was $121,760, according to a report by the Federal Reserve.
A mortgage on one's primary home is the most common debt for physicians in the US, UK, Spain, Germany, and Italy. Credit card debt is the leading debt in Mexico (52%). In Brazil, childcare (35%) was most often named. The question was not asked in France. Car loan payments, medical expenses, graduate school tuition, and tuition for children were also named as major costs.
What Motivates and Plagues Physicians Globally
Being very good at what they do is one of the key motivators for physicians in the UK, Spain, Germany, and Mexico. For physicians in France and Italy, it's gratitude and relationships with patients, and for Brazilian physicians it's making good money at a job they enjoy. US physicians equally name gratitude and relationships with patients and making the world a better place as their motivators.
Having an inundating amount of rules and regulations most annoys physicians in Germany, Italy, France, and the US, while long hours plague those in Spain, Brazil, and Mexico. Physicians everywhere voiced complaints about the nightmare of too much unending paperwork. Approximately half (40%-60%) of physicians in all countries reported spending between 10-24 hours per week on paperwork and administration. "This has become administrative slavery, with total disrespect and daily humiliations," wrote one French physician.
Other top challenges for physicians include dealing with difficult patients, difficulties in dealing with insurers to get payment, and worrying about getting sued.
More than 70% of physicians across all countries would choose medicine again –– except in the UK, where just 60% said so. "It's still the best and the worst job in the world," said a UK respondent. Most physicians would also choose the same specialty again, with the US and UK having the greatest percentage of physician respondents choosing this option at about 80%. Responses from each country were very similar to those from 2019.
For more news, follow Medscape on Facebook, Twitter, Instagram, YouTube, and LinkedIn
Medscape Medical News © 2021

Send news tips to news@medscape.net.
Cite this: Globally, US Doctors Paid Most, Women Paid Least: Survey - Medscape - Aug 20, 2021.