Emergency responders to the World Trade Center (WTC) attack in 2001 paid a significant physical cost for their service in the form of exposure to chemicals, dust, and airborne particulates causally linked to hepatotoxicity. As we near the 20th anniversary of these attacks, researchers have determined that those responders who arrived at the WTC site earlier have a significantly higher prevalence of hepatic steatosis compared with those who arrived in the days that followed."This research is some of the first to suggest that there may be a link between the amount of exposure experienced by responders to the WTC site and the higher likelihood of excessive accumulation of fat in their livers," study author Artit Jirapatnakul, PhD, of Icahn School of Medicine at Mount Sinai, New York, said in an interview. These findings were published in the American Journal of Industrial Medicine.The excessive accumulation of liver fat is an indicator of liver injury, which can also predict subsequent future disease, such as cirrhosis, liver failure, and liver cancer.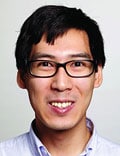 Jirapatnakul said that arrival time to the WTC disaster may prove an important factor for predicting the risk of liver disease in this population and directing treatment to them accordingly.
"By identifying individuals with markers of liver injury, such as excess fat, we can offer referral to liver specialists and thereby open the door to early treatment," he said.
"Our most important message is that many liver diseases can be treated if caught early," Jirapatnakul added. "Early detection requires proactive monitoring because most liver diseases have few, if any, symptoms during the early stages."
More than 20,000 men and women who responded to the WTC site on Sept. 11, 2001, were exposed to particulate matter and chemicals known to cause liver damage and increase the risk of toxicant‐associated fatty liver disease. These responders have been offered screening and treatment of different conditions associated with the attack, including CT lung cancer screening for those meeting age and smoking status criteria.
Measuring the Impact of Response Time on the Liver
To investigate the dose-response association between WTC site exposure intensity and the risk of hepatic steatosis, Jirapatnakul and colleagues reviewed low-dose CT chest scans of all participants in the WTC General Responders Cohort (GRC) who had available laboratory data within a 12-month period from their first scan following the Sept. 11, 2001, attack. Only CT chest scans performed between Sept. 11, 2001, and Dec. 31, 2018, were collected and reviewed in the study.
A total of 1,788 WTC responders were included (83.7% were male; mean age at time of attack, 42.5 years). Up to 56% of WTC responders in the study were White, and 20.4% of responders were current smokers. The mean body mass index of the group was 30.1 kg/m2.
The investigators stratified dust exposure into five groups according to when the responders arrived at the WTC site: Sept. 11, 2001, in the dust cloud; Sept. 11, no dust cloud (same-day arrival); Sept. 12 or 13 (second‐ and third‐day arrival); Sept. 14 to the end of September (fourth‐day arrival); and October and beyond.
The median duration between Sept. 11, 2001, and the earliest available CT scan was 11.3 years. Liver density was measured via Statistics‐based Liver Density Estimation from Imaging, a previously validated algorithm, with a slice thickness of 1.25 mm or below. On their earliest CT, approximately 14.4% (n = 258) of responders had liver attenuation < 40 Hounsfield units (HU). The prevalence of liver attenuation < 40 HU was 17% for responders who arrived on the day of the attack, 16% for responders who arrived at the site on Sept. 12 or 13, 10.9% for responders who arrived Sept. 14 through 30, and 9% for responders who arrived at the WTC site on Oct. 1, 2001, or later (P =.0015).
There was a statistically significant trend of increasing liver steatosis with earlier times of arrival (P <.0001). The WTC arrival time retained its status as a significant independent factor for decreased liver attenuation in an analysis adjusted for sex, age, race, smoking status, alcohol use, body mass index, diabetes, gastroesophageal reflux disease, and forced expiratory volume in 1 second.
Jirapatnakul said that the next step will be to determine whether WTC responders with excessive liver fat also have increased liver scarring. In addition, he and his colleagues are working to establish a registry to collect information on the impact of liver disease as it relates to quality of life in members of the WTC GRC.
Importance of Disease Severity
Another direction of future research will be to differentiate between those with only hepatic steatosis, those with inflammation from hepatic steatosis (steatohepatitis), and those with hepatic fibrosis which is the most concerning outcome from fatty liver diseases, according to Albert Do, MD, clinical director of the fatty liver disease program at Yale University, New Haven, Conn.
"It is the latter group of patients which we are most concerned about, given this is the group at highest risk for harm from liver disease," added Do, who wasn't involved in the research study. "The degree of steatosis is not closely linked with subsequent inflammation nor hepatic fibrosis, and so linkage of disease severity to specific occupational exposures and timing is needed to determine the allocation of support for patients who had suffered harm from fatty liver disease."
Do noted that additional research will also need to identify the specific exposure that may be causing hepatic steatosis in early WTC responders. "Currently, only a small number of medications are known to cause this," he explained, "and thus such knowledge will help us further understand occupational exposures and their associated risks."
The researchers received study funding from the National Institute for Occupational Safety and Health. They disclosed conflicts of interest with Genentech, AstraZeneca, Pfizer, Bayer Healthcare, Gilead Sciences, and Boehringer Ingelheim. Do had no conflicts to declare.
This article originally appeared on MDedge.com, part of the Medscape Professional Network.
Medscape Medical News © 2021 WebMD, LLC

Cite this: WTC Early Responders Have Higher Prevalence of Liver Disease - Medscape - Aug 18, 2021.