Prime Healthcare Services, Two Docs Pay $37.5 Million Settlement
One of the largest hospital systems in the nation, Prime Healthcare Services System (Prime), and two of its doctors will pay $37.5 million to resolve violations of the False Claims Act and the California False Claims Act. Prime and its founder and CEO, Prem Reddy, MD, paid $65 million to settle previous unrelated allegations of false claims and overbilling in 2018. Prime operates 45 hospitals in 14 states.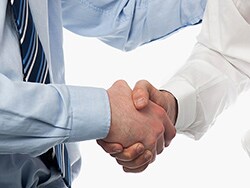 According to the US Department of Justice, Prime allegedly paid kickbacks to California-based interventional cardiologist Siva Arunasalam, MD, for patient referrals by overpaying to purchase Arunasalam's physician practice and surgery center. Prime and Arunasalam also used the physician's billing number to bill Medicare and Medi-Cal for services that were provided by another doctor, even though that doctor's billing privileges had been revoked.
Certain Prime hospitals billed Medi-Cal, the Federal Employees Health Benefits Program, and the US Department of Labor's Office of Workers' Compensation Programs for false claims based on inflated invoices for implantable medical hardware.
Under the settlement, Arunasalam will pay $2 million, Reddy paid $1.7 million, and Prime paid $33.7 million. The United States will receive $35.46 million of the settlement proceeds, and California will receive just over $2 million.
"Offering illegal financial incentives to physicians in return for patient referrals undermines the integrity of our healthcare system by denying patients the independent and objective judgment of their healthcare professionals," said Acting Assistant Attorney General Brian M. Boynton of the Justice Department's Civil Division.
The settlement also includes the resolution of claims through a whistleblower suit, brought by Martin Mansukhani, a former Prime executive. As part of the settlement, Mansukhani will receive $9.9 million as his share of the government's recovery efforts.
Mental Health Services Agency Owner Sentenced to Federal Prison for Fraud
Wali Muhammad, 46, of Branford, Connecticut, was sentenced to 2 years in federal prison and 3 years of supervised release for defrauding Connecticut's Medicaid program. He pleaded guilty to one count of healthcare fraud and paid $527,034 in restitution to Medicaid, according to the US Department of Justice.
Muhammad owned and operated Happy Family Clinical Services LLC (Happy Family), a mental health and social services agency. He engaged in a scheme to defraud the Connecticut Medicaid Program by submitting fraudulent claims for psychotherapy services that were not actually provided to Medicaid clients.
The claims also were submitted using the names and identities of licensed clinical social workers and other licensed healthcare providers who purportedly worked for Happy Family. They represented that the psychotherapy services were personally rendered by the licensed providers, when the licensed providers had not personally rendered the services and were unaware that Muhammad was billing the services.
Muhammad is scheduled to report to prison on September 27.
Pharmacist Pleads Guilty to $180+ Million Healthcare Fraud Scheme
David "Jason" Rutland, 42, of Bolton, Mississippi, a pharmacist and co-owner of various compounding pharmacies, pleaded guilty recently for his role in a scheme to defraud TRICARE and private insurance companies by way of more than $180 million in fraudulent billings.
The US Department of Justice claims Rutland paid kickbacks to distributors for the referral of medically unnecessary compounded prescription medications that were dispensed by his pharmacies. More than $50 million was paid by federal healthcare programs.
Rutland pleaded guilty to conspiracy to defraud the United States and solicit, receive, offer, and pay illegal kickbacks. He faces a maximum penalty of 5 years in prison.
He adjusted prescription formulas to ensure the highest reimbursement without regard to efficacy. He also solicited recruiters to obtain prescriptions for high margin compounded medications and paid those recruiters commissions based on the percentage of reimbursements paid by pharmacy benefit managers, healthcare benefit programs, and TRICARE.
Rutland is scheduled to be sentenced in November.
Maine Pair Sentenced for Million-Dollar Healthcare Fraud Scheme
Abdirashid Ahmed, 41, was sentenced to 2 years in prison and 3 years of supervised release, and Garat Osman, 35, was sentenced to 3 years probation on charges of defrauding Maine's healthcare program for elderly, low-income, or disabled residents.
Ahmed and Osman were interpreters who conspired with several mental health counseling services in the Maine cities of Lewiston and Auburn to defraud MaineCare, according to the US Department of Justice. One of the counselors was Nancy Ludwig, who was the owner of Facing Change, a mental health and substance abuse counseling agency in Lewiston. Ludwig and Ahmed led a conspiracy to commit healthcare fraud by submitting claims to MaineCare for services that were not rendered as billed.
Ludwig agreed to pay Ahmed a kickback in return for Ahmed bringing MaineCare beneficiaries to Facing Change. Ludwig, Ahmed, and other employees at Facing Change then caused false and fraudulent claims to be submitted to MaineCare for both counseling and interpreter services. The false claims included claims for visits that never occurred and claims that inflated the level of service provided. Ludwig and Ahmed conspired to change the diagnosis of many of Ahmed's clients to schizophrenia so they could remain eligible to receive MaineCare reimbursement for the services at Facing Change after a change in Medicare regulation.
The MaineCare Program Integrity Unit audited Facing Change. Ludwig and many of her employees conspired to manufacture false and fraudulent records in an attempt to deceive the auditor. Osman joined the fraud scheme and established an interpreter company that received all the fraudulent payments.
Ahmed was ordered to pay $1.86 million and Osman $544,097 in restitution to MaineCare.
For more news, follow Medscape on Facebook, Twitter, Instagram, YouTube, and LinkedIn
Medscape Business of Medicine © 2021

Send news tips to news@medscape.net.
Cite this: Prime Healthcare, Two Docs Settle Referral Kickback Claims - Medscape - Aug 17, 2021.