The choice of treatment for multiple sclerosis (MS) may influence depression risk in this patient population, new research suggests.
Investigators found that the monoclonal antibody rituximab, used off label to treat relapsing-remitting MS (RRMS), is associated with a 28% lower risk for depression in comparison with interferons.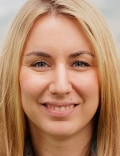 "Overall, it seems there is a link between DMT [disease-modifying therapy] in MS and depression diagnosis," study investigator Elisa Longinetti, PhD, postdoctoral researcher at the Karolinska Institutet, Stockholm, Sweden, told Medscape Medical News. "Of course, with this study design, we cannot say if this association is causal, and it needs further investigation."
The findings were published online July 15 in Multiple Sclerosis Journal.
High Rate of Depression
Depressive symptoms are twice as prevalent in patients with MS as they are in the general population. It is likely that many factors contribute to this heightened risk. Among them, the stress of receiving the diagnosis itself, as well as certain aspects of neuroinflammation.
For the study, the investigators examined whether DMTs influence depression risk for patients with RRMS.
Using the Swedish MS Registry, they identified patients who received an RRMS diagnosis between January 2010 and September 2018. Eligible participants had lived in Sweden for 5 or more years before diagnosis.
To find information about depression diagnosis and antidepressant use, the researchers crosslinked the study population to the Swedish Patient Register and the Swedish Prescribed Drug Register.
They excluded patients with MS who did not receive a DMT and patients who received a diagnosis of depression or who had filled a prescription for an antidepressant during the 5 years before starting a DMT.
Because some patients switched DMTs during follow-up, the investigators examined DMTs as time-dependent variables. They compared periods when patients received dimethyl fumarate, fingolimod, glatiramer acetate, natalizumab, or rituximab with periods when patients received interferons. Less frequently used DMTs, such as alemtuzumab, daclizumab, mitoxantrone, and teriflunomide, were considered as one group.
Investigators adjusted for potential confounding factors, including demographic characteristics such as sex, age at DMT start, country of birth, and education, as well as psychiatric comorbidity and MS severity.
Depression's Impact on Adherence
The final analysis included 3803 patients. The median age of the population at MS diagnosis was 35.3 years. Approximately 68% of patients were female, 89% were Swedish, and most patients (60.8%) started taking a DMT between the ages of 21 and 40 years.
During the study period, 43.9% of participants received interferons at some point, 43.2% received rituximab, 28.3% received dimethyl fumarate, 23.0% received natalizumab, 13.1% received fingolimod, 10.8% received glatiramer acetate, and 9.1% received other DMTs.
Overall, 11.5% of patients either received a first diagnosis of depression or used antidepressants. These events occurred at a median 1.59 years after DMT initiation. The risk for depression or antidepressant use was lower during treatment with rituximab, compared with treatment with interferons (hazard ratio [HR], 0.72; P = .024).
The median time between DMT start and DMT discontinuation was 1.81 years. After discontinuation, most patients switched to a different DMT. The median time from DMT start to MS relapse was 1.73 years. Overall, neither depression diagnosis nor antidepressant use affected the risk for DMT discontinuation.
The researchers found that the risk for discontinuing interferons was higher among patients with depression than among those without depression (HR, 1.51; P = .003). In addition, the risk for discontinuing fingolimod was higher among patients who used antidepressants, compared with those who did not use them (HR, 1.47; P = .030).
There are many possible mechanisms by which rituximab could affect the risk for depression, said Longinetti. One contributing factor might be that rituximab does not cause daily side effects or entail a risk for serious adverse events. Rituximab might not only reduce MS-related inflammation but also inflammation related to depression, she added.
However, there is another possible explanation. Rituximab is administered twice per year and so requires less frequent interaction with clinicians in comparison with other DMTs. The findings may indicate a lower rate of depression diagnosis rather than an objectively reduced risk for depression, said Longinetti.
Using data from the large, observational COMBAT-MS study, the investigators plan to examine how DMTs affect quality of life and psychological well-being.
"We also want to look at how the depressive symptoms evolve over time in relation to the DMTs and how depression and processing speed correlate over time with physical disability," said Longinetti.
A Popular Treatment Option
Commenting on the findings for Medscape Medical News, Victoria M. Leavitt, PhD, assistant professor of neuropsychology in neurology at Columbia University Medical Center, New York City, described the research as "really exciting."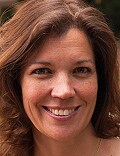 "It's great that we're looking at DMTs for benefits beyond the most important treatment target, which of course is slowing disease progression and stopping disease activity," she said. Leavitt is also cofounder and chief scientific officer of eSupport Health.
Although rituximab is not approved as a treatment for MS, "it's quickly rising as one of the most popular amongst the aggressive frontline DMTs," said Leavitt. The fact that treatments are administered once every 6 months appeals to patients.
The current data indicate a reduced risk for depression among patients receiving rituximab, but "the mechanistic link is not clear whatsoever," said Leavitt.
Although the investigators' assessment of certain possible confounders was thoughtful and methodologically rigorous, other confounders may be influencing the findings, she added. For example, the proportion of patients living in Stockholm was higher among the rituximab group than among the other groups.
"Although the study authors do control for geographic region as a covariate, which is appropriate, this doesn't necessarily take care of the problem," said Leavitt. "Sometimes confounders can't be neatly addressed in that manner." It would have been useful had the researchers provided significance statistics for the demographic data, she added.
Most patients with MS have symptoms of depression at some stage of their disease. "Anything that can elevate clinicians' awareness of the presence or potential development of depression in our patients is really important and needs to be prioritized," said Leavitt.
"The idea that DMTs could also be holding implications for risk for depression is a message that is really important to be heard by clinicians, researchers, and patients themselves," she added.
The study was funded by the Patient-Centered Outcomes Research Institute, the Swedish Research Council, Karolinska Institutet, and the Swedish Research Council for Health, Working Life, and Welfare. Longinetti and Leavitt have disclosed no relevant financial relationships.
Mult Scler. Published online July 15, 2021. Full text
Follow Erik Greb on Twitter: @MedscapeErik.
For more Medscape Neurology news, join us on Facebook and Twitter
Medscape Medical News © 2021

Send news tips to news@medscape.net.
Cite this: MS Treatment Choice May Influence Depression Risk - Medscape - Aug 13, 2021.