Chimeric antigen receptor T-cell (CAR T) therapy, a life-extending treatment for patients with advanced B-cell malignancies and multiple myeloma, has now been shown to be effective for treating refractory systemic lupus erythematosus (SLE) in at least one patient.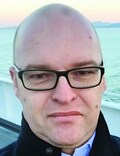 A 20-year-old woman with severe, refractory SLE, active lupus nephritis, pericarditis, and other serious symptoms had both serologic and clinical remission follow the infusion of a CAR T cell product directed against the B-cell surface antigen CD19, reported Georg Schett, MD, and colleagues from the German Center for Immunotherapy at Friedrich Alexander University Erlangen-Nuremberg in Erlangen, Germany.
"Given the role of B cells in a variety of severe autoimmune diseases, CAR T-cell therapy that targets B-cell antigens may have wider application," they wrote in a letter to the editor of The New England Journal of Medicine.
Schett said in an email response to an interview request that the patient has remained healthy and asymptomatic without further treatment after 6 months of follow-up.
"The key question will be whether B cells return and whether these B cells will carry on to make antibodies against double-stranded DNA," he said. "We think that the loss of B cells could be sustained given that CAR T cells are still present in the patient. The main question will be how long CAR T cells will be there and how long they deplete the B cells."
Not Just for Cancer Anymore
CAR T therapy involves harvesting autologous T cells and transducing them with a lentiviral vector to recognize CD19 or other B-cell surface antigens. The transduced cells are then expanded and reinfused into the patient following a lymphodepletion regimen.
There are currently five CAR T constructs approved by the Food and Drug Administration for the treatment of diffuse large B-cell lymphoma and other B-lineage lymphomas, acute lymphoblastic leukemia, multiple myeloma, and other hematologic malignancies.
For this patient, however, Schett and colleagues created their own CAR T construct rather than adapting an off-the-shelf product.
The use of this groundbreaking therapy to treat an autoimmune condition is novel, the investigators noted: "This technological breakthrough, together with recent convincing data on the role of B cells in disease pathogenesis derived from preclinical lupus models, provides a rationale for the use of CAR T-cell therapies in patients with SLE," they wrote.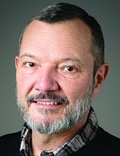 One such preclinical study was reported in Science Translational Medicine in 2019 by Marko Z. Radic, PhD, of the University of Tennessee Health Science Center in Memphis, and colleagues.
Those investigators generated CD19-targeted CAR T constructs and demonstrated that in mouse models of lupus, CD8-positive T cells from two different lupus strains could be successfully transfected, and that transfer of the CD19-targeting CAR T cells ablated both autoantibodies and CD19-positive cells.
"In both models, survival was remarkably extended, and target organs were spared. These exciting results could pave the way for using CD19-targeted T cells to treat patients with lupus," they wrote.
Now, that prediction has come to fruition.
"It's brilliant that the first case report has now been accomplished. I am fully convinced that this method will rid therapy refractory patients of their symptoms," Radic said in an interview.
Anti-CD20 Failures
B-cell depletion with the anti-CD20 monoclonal antibody rituximab has been shown to be an effective therapeutic strategy for patients with rheumatoid arthritis and multiple sclerosis, but was ineffective in two separate clinical trials for SLE.
"Incomplete B-cell depletion of tissue-resident B cells, or the transient nature of the treatment, may have contributed to the failure of the initial rituximab trials to attain satisfactory outcomes," Radic and coauthors wrote.
In patients with severe lupus, autoreactive B cells may lurk in lymphatic organs and/or inflamed tissues. Alternatively, CD20-negative plasma cells, which are unaffected by rituximab, could also be a source of SLE autoantibodies, Schett and coinvestigators said.
Case Details
As noted before, the 20-year-old patient described by Schett and colleagues presented with World Health Organization class IIIA active lupus nephritis, indicating focal proliferative disease. In addition, she also had nephritic syndrome, pericarditis, pleurisy, rash, and arthritis, and had a history of Libman-Sacks endocarditis.
Her disease was refractory to treatment with all the usual suspects, including hydroxychloroquine, high-dose glucocorticoids, cyclophosphamide, mycophenolate mofetil, tacrolimus, rituximab, and belimumab, another B-cell targeted agent.
The T cell collection, transduction, expansion, and infusion were all successfully performed. By day 9 following infusion, CAR T cells comprised nearly one-third of her total circulating T cells, and then began to decrease, but remained detectable in circulation for the ensuing 7 weeks.
Levels of anti–double-stranded DNA decreased from above 5,000 U/mL to 4 U/mL within 5 weeks, and her complement levels (C3 and C4) normalized.
"These signs of serologic remission were paralleled by clinical remission with proteinuria decreasing from above 2,000 mg of protein per gram of creatinine to less than 250 mg of protein per gram of creatinine," the investigators wrote.
The patient's SLE Disease Activity Index score with SELENA (Safety of Estrogens in Lupus National Assessment) modification dropped from 16 at baseline to 0 at follow-up.
The patient did not experience any of the adverse events that are commonly seen in patients treated with CAR T therapy, such as the cytokine release syndrome, neurotoxic adverse events, or prolonged cytopenias.
Unanswered Questions
Radic said that it was unclear from the brief case report whether Schett and colleagues considered including a "kill switch" in their CAR T construct, which could be activated in the case of serious toxicities.
In addition, their use of both CD4-positive T cells in addition to CD8-positive cells in their construct raises some concern, because in patients with SLE there is evidence that CD4-positive helper T cells can be autoreactive, he noted.
The work by Schett and colleagues was supported by grants from the German government, European Union, and the Innovative Medicines Initiative. Schett reported having no conflicts of interest to disclose. Radic is listed as inventor on a patent for anti-CD19 CAR T cells in lupus.
This article originally appeared on MDedge.com, part of the Medscape Professional Network.
Medscape Medical News © 2021 WebMD, LLC

Cite this: CAR T-Cell Therapy Drives Refractory SLE Into Remission - Medscape - Aug 13, 2021.