In a new practice advisory, an international team of experts discussed the use of gadolinium-based contrast agents (GBCAs), an alternative to iodinated contrast media, in interventional pain procedures. The evidence-based position statement weighed the risks of using GBCAs and provided recommendations to standardize practices and maintain patient safety.
Physicians typically use iodinated contrast agents (ICAs) in interventional pain procedures to guide drug delivery to the targeted tissue or location in the body. In patients who are hypersensitive to ICAs, physicians can switch to GBCAs. But recent developments have raised concern about the continued use of GBCAs when administering pain interventions, including nephrogenic systemic fibrosis (NSF) in patients with preexisting renal disease, gadolinium deposition/retention in the brain from repeated use, and encephalopathy from unintentional intrathecal administration.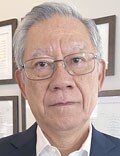 "These developments, together with the recent finding of rare breakthrough hypersensitivity reactions in interventional pain procedures, prompted a group of concerned investigators and organizations to develop a practice advisory on contrast agents," writes Honorio Benzon, MD, of Northwestern University Feinberg School of Medicine's Department of Anesthesiology, Chicago, Illinois, and colleagues. Prior to this practice advisory, there was no guideline for use of contrast agents in interventional pain procedures, Benzon noted in an interview with Medscape Medical News.
Eleven multinational and multispecialty organizations collaborated to form the advisory, reviewing observational studies, case reports, and clinician experience published through December 31, 2019. For each of the four adverse events, the team provided statements — ranked by high, moderate and low evidence — and treatment recommendations with letter grades to indicate confidence levels.
The practice advisory was published in the August issue of Anesthesia & Analgesia.
Nephrogenic Systemic Fibrosis (NSF)
The authors note that patients with mild renal failure are not at risk for developing NSF after a GBCA-enhanced interventional pain procedure, and that patients with stage 3 chronic kidney disease (CKD) are at very low risk. Consistent with guidelines from the Canadian Association of Radiologists, the American College of Radiology, and the European Society of Urogenital Radiology, low-risk macrocyclic agents and medium-risk linear ionic agents can be administered to patients with stage 3 CKD in interventional pain procedures.
When GBCAs are necessary in patients with stage 4 or stage 5 CKD or in those on dialysis, these same low-risk macrocyclic and medium-risk linear agents can be used with caution. High-risk GBCAs, including gadodiamide, gadoversetamide, and gadopentetate dimeglumine, should not be used in patients with end-stage renal disease or in those with acute kidney injury.
Gadolinium Deposition/Retention in the Brain
The group found there was no evidence of clinical consequences of gadolinium retention in the brain after a GBCA-enhanced interventional pain procedure but advised that physicians should be aware of patients who have multiple MRI procedures with GBCAs. The authors counseled that the unknown potential risks of gadolinium retention in the brain should be considered along with the benefits of interventional pain treatment for each patient. "Overall, our recommendations balance the need for contrast injection with the low risk of gadolinium brain deposition from small extravascular injections and the lack of clinical significance of these brain depositions," they write.
Encephalopathy From Unintentional IT Gadolinium Injection
GBCAs are not recommended in epidural injections via the interlaminar approach or transforaminal approach because of the risk of unintentional intrathecal (IT) GBCA spread. Patients with spinal stenosis, previous spine surgery, or kyphoscoliosis are at increased risk of IT injection. If gadolinium is used in spine interventional pain procedures, the authors recommend using digital subtraction imaging or CT guidance to both limit the risk of unintentional IT injection and enable the use of lower molar concentrations of GBCA.
Hypersensitivity Reactions to Contrast Agents
Patients most at risk for hypersensitivity reactions (HRs) are those who have had previous HRs to contrast agents. Other risk factors include multiple allergies, atopic tendencies including asthma, female sex, severe cardiovascular disease, repeated exposure to contrast media, and intravascular exposure to radiocontrast media. Seafood allergies are not a risk factor for hypersensitivity reactions to contrast media.
Patients with a history of mild HR can be premedicated and, if the culprit contrast medium is known, receive a different contrast medium. Patients with moderate or severe HR can be treated similarly if alternative contrast choices like gadolinium-based contrast medium or air are not recommended for the procedure. The group also recommends referring these higher-risk patients to an allergist for evaluation prior to the procedure.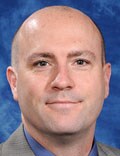 The advisory is a "very nice review of the available literature," Till Conermann, MD, an anesthesiologist and pain medicine specialist at the Allegheny Health Network in Pittsburgh, Pennsylvania, told Medscape. The guidance "helps educate the interventional pain community about the newest information and knowledge when it comes to these conditions," he added.
The biggest concern in interventional pain procedures, both Benzon and Conermann agree, is unintentional injection of gadolinium into the intrathecal space. Although NSF and gadolinium retention in the brain are risks, Benzon said, these adverse reactions are dose dependent, and physicians administer GBCAs extravascularly and in much smaller doses in interventional pain procedures compared with MRI studies.
Conermann did express concern with using GBCAs in epidural injections, even with precautions listed in the guidance. "I feel the risks outweigh the potential need or benefit," he said. "One can always use alternate iodinated contrast, premedicate, or just avoid contrast altogether," and instead, for example, use a contralateral oblique view with certain test imaging to confirm epidural placement.
Benzon is a member of the advisory board for Sandoz international. Conermann has disclosed no relevant financial relationships.
Anesth Analg. Published online March 23, 2021. Abstract
For more news, follow Medscape on Facebook, Twitter, Instagram, YouTube, and LinkedIn
Medscape Medical News © 2021

Send news tips to news@medscape.net.
Cite this: Multispecialty Group Advises Caution With Gadolinium-Based Contrast Agents in Interventional Pain Procedures - Medscape - Aug 12, 2021.