Children with allergies to cow's milk and other foods may be at an increased risk for iron deficiency and anemia, suggesting that children with food allergies likely require increased nutritional counseling and monitoring to ensure that essential nutrient requirements are being met, according to a recent study in the Annals of Allergy, Asthma and Immunology.
The study also found that the elimination of cow's milk from the diet of children with allergies does not seem to negatively affect vitamin D levels, a finding likely explained by the reliance on oral vitamin D supplements and widely available milk alternatives and foods fortified with vitamin D.
In addition to the sun, cow's milk represents an important source of vitamin D. Concerns have been raised in previous research that the avoidance of cow's milk may increase the risk for vitamin D deficiency and insufficiency, particularly in children. In general, food allergies may also be associated with an increased risk for other nutritional deficiencies, including deficiencies of iron, zinc, and vitamin B6.
In a retrospective study, researchers from the University of Rochester School of Medicine, Rochester, New York, compared vitamin D levels and iron status of 77 children with cow's milk allergy with 70 children with other food allergies and 87 children with atopy without food allergy.
Data on vitamin D and iron levels were obtained from chart review of the randomly selected children, all of whom presented to the University of Rochester Medical Center Pediatric Allergy/Immunology Clinic. The ages of the patients ranged from 0.5 years to 17 years.
Children with cow's milk allergy in this study were younger than children who had no food allergy (P < .001), which the researchers said was expected, insofar as younger children are more likely to have an allergy to milk.
Vitamin D insufficiency, as defined by a serum 25-hydroxyvitamin D level of 21 to 29 ng/mL, was reported in 32% (n = 25) of children with an allergy to cow's milk, 39% (n = 27) of children with other food allergies, and 37% (n = 35) of children with no food allergies.
Vitamin D deficiency, defined by a 25-hydroxyvitamin D level of ≤20 ng/mL, was noted in 23% (n = 18) of children with cow's milk allergy and 23% (n = 16) of children with other food allergies. In contrast, vitamin D deficiency was reported in only 13% (n = 11) of children with no food allergies.
Mean transferrin saturation and iron levels, which were used as markers of depleted iron stores, were significantly lower in pediatric patients with other food allergies (transferrin saturation: 22.7%; iron levels: 66.6 μg/dL) than in children with no food allergies (transferrin saturation: 28.0%; iron levels: 79.7 μg/dL) (P = .004 for transferrin saturation; P = .026 for iron).
The prevalence of iron deficiency without associated anemia, as determined by low levels of transferrin saturation, was higher in children with cow's milk allergy (32%) and other food allergies (37%) compared with children with no food allergies (17%; P = .013).
Approximately 8% of children with cow's milk allergy, 1% of children with other food allergies, and 5% of children with no food allergies met criteria for iron deficiency anemia (P < .001).
In multiple linear regression models, the reliance on a dietary or a supplementary source of vitamin D was associated with higher vitamin D levels. In particular, supplementation with oral vitamin D had a positive influence on serum levels of vitamin D (P < .001). Consumption of cow's milk or any cow's milk alternative also had a positive effect on vitamin D levels.
The Role of Pediatricians and Dietitians
"We know that children with food allergies are at risk for nutritional deficiencies, but some studies also suggest that vitamin D deficiency may contribute to the development of allergies/atopy as well," said Kara Wada, MD, an allergist/immunologist at the Ohio State University Wexner Medical Center, Columbus, Ohio, who was not involved in the study. The impact of vitamin D on the risk for food allergen sensitization is not fully understood, especially because contradictory observations have been reported in the literature.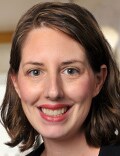 "Still, this study adds to our knowledge that we need to continue [to] talk and work with our patients and families with food allergy to minimize the risk of nutritional deficiencies," Wada added. "This may include partnering with a registered dietician in their care."
Wada told Medscape Medical News that the possible increased risk for iron deficiency anemia in children with cow's milk is interesting, considering that cow's milk isn't necessarily a good source of iron.

In an interview with Medscape Medical News, Anna Nowak-Wegryzn, MD, PhD, professor of pediatrics and director of the Pediatric Allergy Program at Hassenfeld Children's Hospital at NYU Langone Health, New York City, explained that children with cow's milk allergy and other food allergies may simply have a more restrictive diet, which can lead to a lower intake of iron, among other nutrients.
"Being aware of the potential complications of the restricted diets and paying attention to the nutritional status of children with milk as well as other food allergies is critical," said Nowak, who was not part of the study.
To address the risk for nutritional deficiencies in children with atopy, Nowak said that guidance is critically needed on how to substitute foods eliminated from the diet with safe alternatives that have equivalent nutritional content. Clinicians and dietitians play a role in driving down nutrient deficiencies in children overall, she explained: "In general, encouraging a varied diet and having early introduction of diverse foods into infants' diets in the first year of life might decrease the risk of food/texture aversions and subsequent self-restricted diets."
The study authors have received unrelated funding and consulting fees from Aimmune Therapeutics and Merck. Wada and Nowak-Wegryzn have disclosed no relevant financial relationships.
Ann Allergy Asthma Immunol. Published online July 1, 2021. Abstract
Brandon May is a freelance medical journalist who has written more than 900 articles for medical publications in the United States and the United Kingdom. He resides in downtown Brooklyn, New York City. Twitter: @brandonmilesmay.
For more news, follow Medscape on Facebook, Twitter, Instagram, and YouTube.
Medscape Medical News © 2021

Send news tips to news@medscape.net.
Cite this: Iron Deficiency in Children With Cow's Milk Allergies: Are Restrictive Diets to Blame? - Medscape - Aug 11, 2021.