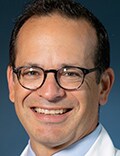 Now that patients in the United States have immediate access to their electronic medical records, they can read test results that mean cancer before their doctor has had a chance to talk to them.
This is what happened to Justin Maykel, MD. When he phoned a patient to personally share some unfortunate biopsy results that he received that day, he was shocked to find that his patient had already been notified of the findings.
Maykel vented on Twitter:
Called a patient today to tell them their colonoscopy biopsies showed cancer. Patient already knew — got an automated alert earlier in the day and read the results on the online medical record. At home, alone.
This new law granting access to test results is a BIG problem.
He was referring to the portions of the 21st Century Cures Act that ensure patient access to certain medical records, except in cases where a patient might be harmed by access to the information.
The "Twitterverse" reacted swiftly. The tweet garnered more than a thousand retweets and comments — and nearly 2 million impressions at last count.
Some of the commenters commiserated with Maykel's dismay about his patient receiving the difficult news without support and context. Fellow physicians wrote about patients being very worried because they did not understand technical terms, and felt that their patients would have been better off if the doctors had imparted the information. Comments on previous Medscape articles on this topic also show that many doctors worry about patients having direct access to their notes.
However, many respondents to the original tweet condemned Maykel's take on the new law being a problem, saying that instead the problem lay with doctors wanting to have control over the information. Some responders were angry, accusing doctors of having a "God complex" and wanting to act as medical records gatekeepers.
Maykel, a professor at the University of Massachusetts Medical School and chief of colorectal surgery at UMass Memorial Medical Center in Worcester, was taken aback by the reactions to his "simple tweet."
His phone "blew up" with so many notifications that it was burning through the battery every 6 hours, he said in an interview with Medscape Medical News.
Some of the responses to the original tweet were critical of doctors. For example:
It's really telling to me that the only people in this thread who agree are physicians. And their rationale is about THEM and THEIR feelings. This thread is full of people telling you you aren't as good at delivering bad news as you think you are. That they'd rather know.
And another:
Very telling. Even more telling, I notice it's not just patients, but patients and NURSES who agree that the information should be accessible by the patient.
One of the respondents hit out with a more personal attack on Maykel himself:
It looks like it's a big problem for YOU.... [I'd] rather find out on the online portal. Gives me time to process some, and then maybe prepare questions for the conversation with the doc.
But another respondent rose to his defense:
This is a really unfair judgment. Yes, every patient is different. But I find my patients generally like to discuss results w/me, and not having immediate access to talk to your doc when you receive results can cause a lot of stress/anxiety. It has nothing to do with "control."
Maykel told Medscape Medical News that his initial thought on reading through these reactions is that some of the commenters "don't quite understand the doctor-patient relationship — we're really invested in these relationships."
"I'm struggling with [the] new law because I'm worried about the patients. In no way is this me preventing them from getting results," he said. "The reason I'm concerned [is that] patients could receive life-changing, difficult information that's difficult to interpret alone."
However, his perspective on the matter is evolving, as is the doctor-patient relationship in general since the Cures Act final rule took effect in April 2021, allowing free and immediate access to certain information in the electronic health record (EHR).
The Cures Act
The Cures Act, signed into law by the US Congress in 2016, was designed to "help accelerate medical product development and bring new innovations and advances to patients who need them faster and more efficiently," according to a US Food and Drug Administration description.
The notes and records access section of the Cures Act is just a small part of the lengthy document, but it packed a big punch, if Maykel's experience and others like it are any indication.
Despite debate over the past few years and in recent months about open progress notes and patient access to their EHRs via smartphone and software apps, many physicians, as well as patients, were caught off guard by the immediacy of access that it afforded.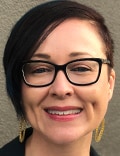 Although patients have long had the legal right to request health records, they didn't always get access to all records, and the access certainly wasn't immediate, explains Liz Salmi, a patient advocate for individuals' access to their own medical records
In an interview, Salmi recalled that even after she had spent years researching her own condition (after a brain cancer diagnosis at the age of 29), she had had no idea there were "hidden" parts of her health record.
A medical records request 8 years after her diagnosis yielded a 4800-page file with copious progress notes including direct quotes from her. "I was amazed. Why hadn't I seen this all along?" she asks.
As a digital communications professional and patient advocate, Salmi eventually joined forces with OpenNotes, an "international movement committed to spreading and studying the effects of transparent communication among patients, families, and clinicians," according to the organization's website.
Salmi is now a senior strategist of research dissemination at Beth Israel Deaconess Medical Center, Boston, Massachusetts, one of the organizations associated with the OpenNotes initiative.
The group's efforts are based on the premise that patient access to notes improves care and outcomes. The work of OpenNotes has focused on summary progress notes in ambulatory care settings, but there are parallels to the concept of rapid access to test results and lab findings, Salmi said.
"Research on access to open notes shows that patients like it and there's good benefit to it," she added.
Things get a bit murkier when it comes to lab results.
"Not all test results are the same," she said. And not all patients are the same.
As "a person living with a serious health condition for a number of years," she said she wants results right away, but she acknowledges that others may not.
"This is about the patient's freedom to choose," she said, explaining that patients have the option to view notes and test results — or not.
Patient Access: Pros and Cons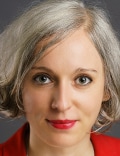 Not allowing patients access to their own records is problematic. In a recent extended essay, Salmi, along with first author Charlotte Blease, PhD, and colleagues, argue that "the marginalization of patients' access to their health information exemplifies a form of epistemic exclusion, one with practical and ethical consequences including for patient safety."
The authors also outline numerous ways that access has been shown to benefit patients in a recent editorial. For example, access helps patients "feel more involved in and knowledgeable about their care, feel better prepared for visits, and report being more likely to follow their clinicians' advice."
"These results are consistent across ethnic groups, gender, socioeconomic status, and education, and the same benefits accrue to family caregivers," they write.
"Patients have much to gain from the new rule on information sharing. Around 80% of internet users search for health information online; combining these searches with personal health information from the medical record is likely to result in more accurate, relevant, and useful information," they note.
Salmi also highlighted a recent study demonstrating how patient access to medical records can help them identify and correct errors. The large survey showed that many patients who read ambulatory notes online find mistakes, some of which both they and their physicians considered to be serious mistakes.
Improving accuracy means improving care, Salmi said.
That may have "very positive downstream effects on litigation," said Blease, a medical ethicist and Keane OpenNotes Scholar at Beth Israel Deaconess Medical Center, Boston.
One of the benefits of patients having access to their own notes, she said, is that it allows patients to digest information at their own pace, rather than in a hurried doctor visit or in situations where language barriers or low health literacy might contribute to communication breakdowns.
"Considering everything that has to be packed into a face-to-face visit, open notes are an asynchronous extension of that," Blease said in an interview.
Also, while doctors may be concerned about patients receiving results at home without support or a discussion around their meaning, they also should consider the "anxiety, worry, and confusion," that many patients feel while awaiting results for days or weeks, Blease added.
The key, she and Salmi agree, is to equip patients with the knowledge that they may get access to test results and that they can make the choice whether to access those on their own or to wait until a call or visit with their doctor.
"What's lacking here is guidance," Blease said. "There needs to be guidance, education — to support doctors so that they feel more confident about this, but also on what to tell patients who may be worried. It will be an adjustment."
One area for future research is to assess the value of having patient navigators on the staff at medical centers and practices to help streamline care, she suggested.
Maykel also acknowledged the potential benefits of patient navigators — including for helping improve education and communication.
"We do a lousy job [communicating]," he admitted. "There are definitely all kinds of delays and sometimes they are unavoidable. I might be in surgery for 2 days straight, and won't see patients' results come across my desk until after that. I may need to review findings with radiology or go over results with a pathologist.
"All this stuff happens that patients don't understand, but we want to be part of that relationship and be able to be there for patients, come up with a management plan, help them better understand what's going on," he said. "It's a partnership — not a one-way street."
Maykel said that the experience of his tweet going viral, and reading all the responses to it, have led him to change the way he thinks about patient access to EHRs.
"What I learned is that there's definitely different perspectives that we as providers need to do a better job of understanding, and that the patient-doctor relationship really is in evolution," he said.
"What I heard loud and clear is that there are definitely preferences and I think we need to do a better job up front of finding out how individual patients want to receive information," he added.
"Some patients would rather process it in the privacy of their own home and come up with questions. That's a perspective I hadn't really considered before," he said.
Two days after his initial tweet, Maykel capped off the discussion with a new tweet about his evolving views:
I have learned a lot from your insightful comments and unique perspectives. This is a step forward in better managing the delicate and evolving patient-doctor relationship. The best communication is individualized & keeps the patient's health — physical and emotional — at the center.
Maykel, Salmi, and Blease have disclosed no relevant financial relationships.
Sharon Worcester is an award-winning medical journalist at MDedge News, part of the Medscape Professional Network.
For more news, follow Medscape on Facebook, Twitter, Instagram, and YouTube.
Medscape Medical News © 2021

Cite this: Sharon Worcester. 'You Have Cancer': When the Computer Pre-empts the Doctor - Medscape - Aug 11, 2021.