Anaplasmosis prevalence in New York State nearly quadrupled statewide from 2010 to 2018, new research suggests, increasing by more than eightfold in the region surrounding Albany, the state capital. The proportion of ticks carrying Anaplasma phagocytophilum, the bacterium that causes the tick-borne disease, also increased during the study period.
Although not as well-recognized as Lyme disease, anaplasmosis is one of the most common tickborne diseases in the United States. The bacterial disease is primarily transmitted to humans by the bites of blacklegged ticks infected with A phagocytophilum, and often causes fever, headache, muscle aches, and chills. Prompt treatment with doxycycline can prevent severe disease. If treatment is delayed — or if a patient has underlying medical conditions — anaplasmosis can lead to difficulty breathing, bleeding problems, organ failure, and even death.
Since anaplasmosis become a nationally notifiable disease in 1999, cases have increased 16-fold in the US, from 351 cases in 2000 to a high of 5762 cases in 2017, according to data from the Centers for Disease Control and Prevention. Just eight states — Vermont, Maine, Rhode Island, Minnesota, Massachusetts, Wisconsin, New Hampshire, and New York — make up 90% of reported cases.
"While Lyme disease remains the most common tick-borne illness reported in New York State, anaplasmosis continues to account for a growing proportion of our tick-borne disease cases each year," Melissa Prusinski, a research scientist at the New York State Department of Health and author of the study, told Medscape in an email. "It is critically important to investigate the environmental and epidemiological drivers facilitating this increase to better understand why and how risk for this serious illness is increasing." The results were published in the August issue of the CDC journal Emerging Infectious Diseases.
For the study, investigators analyzed human anaplasmosis cases reported to the New York State Department of Health from 2010-2018. They also included data from tick collection and pathogen testing in order to determine whether the prevalence of A phagocytophilum in ticks increased along with cases. All New York State counties were included in the study, apart from the five boroughs of New York City: Manhattan, Brooklyn, The Bronx, Queens, and Staten Island.
There were 5146 reported anaplasmosis cases in New York, with annual case numbers peaking at 1112 in 2017. Researchers reported a dip in cases in 2018, a trend that was also seen nationally. Anaplasmosis incidence surged in the area surrounding Albany, increasing 8.4-fold from 4.3 cases per 100,000 people in 2010 to 36.3 cases per 100,000 persons in 2018.
Prusinski noted that the rapid increase in and around this inland hot spot is unlike the gradual spread of Lyme disease and other tick-borne illnesses like babesiosis, which spreads from coastal areas both northward and westward across New York. The research team also found that the incidence of ticks infected with A phagocytophilum nearly doubled statewide and increased fourfold — from 2.9% to 12% — between 2010 and 2018 in the Albany area.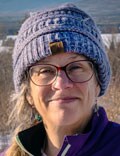 This increase in cases could be the result, at least in part, of more robust testing efforts over time, said Susan Elias, PhD, of the Vector-Borne Disease Laboratory at the Maine Medical Center Research Institute in Scarborough. She was not involved with the recently published study. "The more you look for something, the more you find," she said. For example, she added, a 602% surge in anaplasmosis cases in Maine from 2013-2017 occurred alongside a 10-fold increase in use of tick-borne disease panels that test for multiple pathogens.
Prusinski agreed that increased testing at least partially explains the surge of cases in New York, but she did not have data on how many tick-borne disease panels were used to diagnose cases in the state.
Proliferation of A phagocytophilum in tick populations could also partially explain this dramatic increase in cases. With the suburbanization of America, "we have basically laid out a buffet" for ticks, Elias said. Patches of forest and yards create edge habitats where ticks, and the small mammals they feed on, thrive. "Then, once you have a large expanding black-legged tick population, it makes it easier for the pathogens and carriers to amplify," she noted.
While the study did not differentiate between a variant of A phagocytophilum associated with small mammals that causes illness and another found in white-tailed deer that is nonpathogenic, Prusinski suspects that the infectious variant is likely more prevalent and is circulating in animals and ticks in and around Albany. Research is ongoing to see if this could help explain the spread of disease in this anaplasmosis hotspot.
"The unique geographic pattern of anaplasmosis spread in New York State and elsewhere leads to many further questions about the vector ecology and epidemiology of this emerging tick-borne illness," Prusinski added. "Learning all we can about his dynamic disease system will help us better identify at-risk populations and may lead to novel ways to prevent anaplasmosis."
Elias and Prusinski have disclosed no relevant financial relationships.
Emerg Infect Dis. Published online July 14, 2021. Full Text
Medscape Medical News © 2021

Send news tips to news@medscape.net.
Cite this: Anaplasmosis Quadruples in New York State - Medscape - Aug 10, 2021.