People beginning treatment with the immunosuppressive drugs tocilizumab (Actemra, Genentech USA Inc) or tofacitinib (Xeljanz, Pfizer Inc) are infrequently screened for hepatitis B virus (HBV) infection, according to a new study of patients with rheumatic diseases who are starting one of the two treatments.
"Perhaps not unexpectedly, these screening patterns conform more with recommendations from the American College of Rheumatology, which do not explicitly stipulate universal HBV screening," wrote lead author Amir M. Mohareb, MD, of Massachusetts General Hospital in Boston. The study was published in The Journal of Rheumatology.
To determine the frequency of HBV screening among this specific population, the researchers conducted a retrospective, cross-sectional study of patients 18 years or older within the Mass General Brigham health system in the Boston area who initiated either of the two drugs before December 31, 2018. Tocilizumab was approved by the Food and Drug Administration on January 11, 2010, and tofacitinib was approved on November 6, 2012.
The final study population included 678 patients on tocilizumab and 391 patients on tofacitinib. The mean age of the patients in each group was 61 years for tocilizumab and 60 years for tofacitinib. A large majority were female (78% of the tocilizumab group, 88% of the tofacitinib group) and 84% of patients in both groups were white. Their primary diagnosis was rheumatoid arthritis (53% of the tocilizumab group, 77% of the tofacitinib group), and most of them — 57% of patients on tocilizumab and 72% of patients on tofacitinib — had a history of being on both conventional synthetic and biologic disease-modifying antirheumatic drugs (DMARDs).
HBV screening patterns were classified into three categories: complete (all three of the HBV surface antigen [HBsAg], total core antibody [anti-HBcAb], and surface antibody [HBsAb] tests); partial (any one to two tests); and none. Of the 678 patients on tocilizumab, 194 (29%) underwent complete screening, 307 (45%) underwent partial screening, and 177 (26%) had no screening. Of the 391 patients on tofacitinib, 94 (24%) underwent complete screening, 195 (50%) underwent partial screening, and 102 (26%) had none.
Inappropriate testing — defined as either HBV e-antigen (HBeAg), anti-HBcAb IgM, or HBV DNA without a positive HBsAg or total anti-HBcAb — occurred in 22% of patients on tocilizumab and 23% of patients on tofacitinib. After multivariable analysis, the authors found that Whites were less likely to undergo complete screening (odds ratio [OR], 0.74; 95% CI, 0.57 - 0.95) compared to non-whites. Previous use of immunosuppressive agents such as conventional synthetic DMARDs (OR, 1.05; 95% CI, 0.72 - 1.55) and biologic DMARDs with or without prior csDMARDs (OR, 0.73; 95% CI, 0.48 - 1.12) was not associated with a likelihood of complete appropriate screening.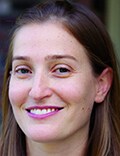 "These data add to the evidence indicating that clinicians are not completing pretreatment screening for latent infections prior to patients starting high-risk immunosuppressant drugs," Gabriela Schmajuk, MD, of the University of California, San Francisco, said in an interview. "It can be dangerous, since a fraction of these patients may reactivate latent infections with HBV that can result in liver failure or death.
"On the bright side," she added, "we have antivirals that can be given as prophylaxis against reactivation of latent HBV if patients do test positive."
Schmajuk was previously the senior author of a similar study from the 2019 American College of Rheumatology annual meeting that found only a small percentage of patients who were new users of biologics or new synthetic DMARDs were screened for HBV or hepatitis C virus.
When asked if anything in the study stood out, she acknowledged being "somewhat surprised that patients with prior immunosuppression did not have higher rates of screening. One might expect that since those patients had more opportunities for screening — since they started new medications more times — they would have higher rates, but this did not appear to be the case."
As a message to rheumatologists who may be starting their patients on any biologic or new synthetic DMARD, she reinforced that "we need universal HBV screening for patients starting these medications. Many clinicians are used to ordering a hepatitis B surface antigen test, but one key message is that we also need to be ordering hepatitis B core antibody tests. Patients with a positive core antibody are still at risk for reactivation."
The authors noted their study's limitations, including the data being retrospectively collected and some of the subjects potentially being screened in laboratories outside of the Mass General Brigham health system. In addition, they stated that their findings "may not be generalizable to nonrheumatologic settings or other immunomodulators," although they added that studies of other patient populations have also uncovered "similarly low HBV screening frequencies."
Several of the authors reported being supported by institutes within the National Institutes of Health. Beyond that, they declared no potential conflicts of interest.
This article originally appeared on MDedge.com , part of the Medscape Professional Network.
Medscape Medical News © 2021 WebMD, LLC

Cite this: HBV Screening Often Incomplete or Forgone When Starting Tocilizumab, Tofacitinib - Medscape - Aug 10, 2021.