Consumption of a plant-based diet rich in lignans is associated with a lower risk of coronary heart disease, new research suggests.
In a prospective cohort study that followed almost 214,108 men and women who were free of CHD and cancer at baseline, increased long-term intake of lignans, polyphenolic substances produced by plants, was associated with significantly lower risk of total CHD in both men and women.
The benefit was increased in participants with a greater intake of fiber, suggesting that synergistic effects between the two might exist in relation to CHD reduction.
The results were published online today in the Journal of the American College of Cardiology.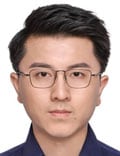 "Lignan is an estrogen-like molecule, so it exerts some estrogenic effects which are cardioprotective. It also has anti-inflammatory properties," first author Yang Hu, ScD, a research fellow at the Harvard T.H. Chan School of Public Health, Boston, Massachusetts, told theheart.org | Medscape Cardiology.
"Our results that showed an inverse association between lignan consumption and heart disease risk were expected, because it is known that lignans, which are predominantly from plant-based foods, like whole grains, fruit, vegetables, red wine, and coffee, are all associated with lower CHD risk," Hu said.
What is novel about the current study is that it established a threshold for lignan consumption, above which there is no CHD benefit, he said.
"It is not a matter of the more you consume, the lower your risk. There is a certain amount of lignan you have to reach, after which there is no more benefit," Hu said.
Hu and his team prospectively followed 214,108 men and women in three cohorts who did not have cardiovascular disease or cancer at baseline. The cohorts were the Health Professionals Follow-Up Study, Nurses' Health Study, and Nurses' Health Study II.
Diets were assessed using the Food Frequency Questionnaire every 2-4 years at follow-up visits.
During 5.5 million person-years of follow-up, Hu and his team documented 10,244 CHD cases, including 6283 nonfatal myocardial infarctions and 3961 fatal CHD cases.
The results showed that higher total lignan intake, and all individual lignan intake as well, were associated with significantly lower risk of total CHD.
Participants with higher total lignan intake were older and had more favorable health and lifestyle profiles including lower BMI, lower prevalence of hypertension and hypercholesterinemia, high levels of physical activity, and better diet quality.
Overall, the pooled hazard ratios of CHD were 0.85 (95% CI, 0.79 - 0.92) for total lignans, 0.76 (95% CI, 0.71 - 0.82) for matairesinol, 0.87 (95% CI, 0.81 - 0.93) for secoisolariciresinol, 0.89 (95% CI, 0.83 - 0.95) for pinoresinol, and 0.89 (95% CI: 0.83- 0.95) for lariciresinol (all P values for trend ≤ .003).
In addition, nonlinear relationships were found for total lignan, matairesinol, and secoisolariciresinol: the risk reduction plateaued at intakes above approximately 300 ug/d for total lignan; 10 ug/d for matairesinol, and 100 ug/d for secoisolariciresenol.
The inverse associations for total lignan intake were more apparent among participants with higher total fiber intake.
In addition, lignan intake was more strongly associated with plasma concentrations of enterolactone when fiber intake was higher.
Hu said a next avenue of research will explore the synergistic association between lignans and fiber in further lowering CHD risk.
Lignans are exclusively metabolized by gut microbiota, Hu noted. "This opens another avenue of research because we can take further steps to see how the gut microbiota compositions and fiber interact with the production of lignans and how these might affect disease risk for other conditions, such as diabetes."
An Important Study
"The evidence is building that there is an association between polyphenol intake and chronic disease, especially for CVD," write David J.A. Jenkins, MD, PhD, and colleagues in an accompanying editorial.
"Plant polyphenols may be important components of healthy plant-based diets that contribute to freedom from chronic diseases such as CVD, diabetes, and possibly cancer and so are associated with a reduction in all-cause mortality," they write.
"I think this is an important study even though the results are not unexpected," Jenkins, professor in the departments of Medicine and Nutritional Sciences at the University of Toronto in Canada, told theheart.org | Medscape Cardiology.
"We do know that plant polyphenols are important sources of antioxidants and may have many protective roles in preventing destruction of proteins and DNA destruction, so the results here reinforce very strongly the concept of plant foods and their importance in the diet," he said.
The data reaffirmed the value of eating a variety of plant foods and eating them in a less processed form, because they have higher amounts of their phenolic compounds, Jenkins said.
"Things like wheat, oats, barley, whole grain foods will have more phenolic components with them, as do fruits and vegetables," he said.
Hu and Jenkins have disclosed no relevant financial relationships.
J Am Coll Cardiol. Published online August 9, 2021. Abstract, Editorial
For more from theheart.org | Medscape Cardiology, join us on Twitter and Facebook
Medscape Medical News © 2021

Send news tips to news@medscape.net.
Cite this: Plant-Based Lignan Intake Linked toLower CHD Risk - Medscape - Aug 09, 2021.