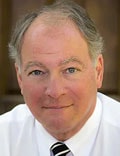 I was rounding at the nursing home and my day began as it often did. I reviewed the doctor communication book at the nursing station to see which patients I needed to visit and checked in with the floor nurse for any important updates. I had about a dozen patients who needed to be seen. But by day's end, four of my patients would stand out in my mind for the one thing they had in common — and the many things they did not.
A Mother Waiting for Her Son to Visit
The first patient on my list was Rose. She had become increasingly withdrawn and less mobile. She used to walk the corridors asking when her son, Billy, would visit. We would all remind her that Billy visited her two or three times a week, but she never remembered the visits and blamed him for moving her out of her comfortable home in New Jersey where she'd lived with her husband before his death several years earlier.
Rose was declining and we were trying to optimize her function and quality of life. She fell frequently while trying to get up at night to use the bathroom. None of our fall-reduction strategies had worked and she had broken her hip a year prior. She'd fully recovered, but the combination of mental and physical frailty was becoming obvious to everyone, including her son. She had lost another 5 pounds and was approaching the end of her life.
"Good morning, Rose." (She had demanded that I use her first name.) "How are you doing today?"
"I am doing okay, doctor. Have you seen Billy? When is he going to visit me?"
"I really can't say when he'll visit next, but I saw in a note that he was here yesterday."
"No, he didn't come to see me," she said. "He doesn't care about me. He spends more time with his wife and family than with his own mother."
"Well, is there anything special that I can do for you?"
"Yes. Please tell Billy to visit his mother," she said.
I completed her evaluation and made my way down the hall.
A Wife Ready to Rejoin Her Husband
Next on my list was a widow named Violet. She reminded me of Whistler's mother. As was her custom, she was sitting up in her chair reading her Bible when I came in. Her husband had been a minister and she enjoyed reading the Bible or meditating for several hours each morning. Her bedside table had the most recent devotional and a picture of her husband in his vestments.
Violet was quiet and direct, and had steely blue eyes that could communicate with your soul. Her nun-like quality was not overpowering; her manner was warm and welcoming.
"Good morning!" I said. "I hope I'm not bothering you."
"Good morning, doctor. It's always nice to see you."
"I haven't been by in a while, and I wanted to check your heart and lungs and make sure everything is going okay for you."
"Of course; help yourself," she said. "I feel fine. And as you know, I am ready to join my husband whenever the Lord calls me. I have lived a blessed life and do not wish to prolong it unless it is God's will."
"You certainly have made your wishes clear to me and you are still in excellent health," I said.
She really was in good health, and I made a quick note to call her daughter — who lived on the other side of the country — with an update.
A Beauty Queen Ready for Her Close-up
Gabby was next on my list. She was a former beauty queen who had competed in local and state beauty contests. Her looks were the cornerstone of her identity and she had done a truly remarkable job of maintaining her physical appearance.
Gabby had three attentive daughters who lived locally and supplied her with the latest makeup, beauty creams, and anti-aging nostrums. She always managed to look natural (and not like a caricature) with her face made up and her blond wig in place. Over the years, she'd made good use of the services offered by the local plastic surgeons and dermatologists. And to her credit — and theirs — she looked 30 years younger than her chronological age. In fairness, she had also taken good care of her overall health.
Gabby's nickname was appropriate as she was chatty, to the extreme. She enjoyed being the center of attention.
When I entered her room, she was putting on her makeup. She was seated near her bedside table, which looked like it belonged in the backstage dressing room of a Broadway star. Lined up on the table were various bottles, brushes, and a mirror surrounded by lights.
"Oh, doctor, you can't come in now. I'm a dreadful mess," she said. "Please come back in 10 minutes. I am so embarrassed that you are seeing me this way. I just have a few things to fix and then I will be presentable. My daughters are taking me out for lunch at the club and I do not want to look like an old lady."
"Gabby," I said, "I have seen you before without your makeup. Do you remember last year when you developed pneumonia? You were really sick, and frankly, we were not sure you were going to pull through. One of the clues that you were getting ill was your smeared mascara and lipstick."
I pressed on and she let me examine her while she continued to apply her eyeliner.
"Everything sounds good. And I like your fresh pedicure," I said. "Is there anything I can do for you?"
"No, thank you. Have a nice day, doctor!"
A Mother Devoted to Her Daughter's Care
Unlike my other patients, Mabel shared a room with a family member — her daughter, Hope. Mabel's daughter had a congenital illness with significant physical, functional, and cognitive deficits. Mabel had considerable guilt regarding her daughter's condition. Mabel's husband had divorced her decades earlier and she had devoted her life to caring for Hope. When Mabel's health began to decline and she realized she could no longer care for Hope alone, the two moved into the facility together. Mabel told me that she simply couldn't die before her daughter because no one could oversee her care like she could.
Mabel was frail physically but sharp and vigilant mentally. Hope had had numerous hospitalizations and Mabel had been with her through each experience. Hope could not communicate with others, but Mabel could express Hope's concerns.
"How are you doing today?" I asked.
"Not well. I am concerned about Hope. She has not had a bowel movement in 2 days and does not want to eat breakfast."
I checked out Hope and her examination was reassuring. She looked up at me with her distorted features and managed a broad smile. I went back over to Mabel.
"She likes you, doctor. She thinks you smell good."
I turned to Hope and thanked her for the compliment.
"I will check with the nurse and see if we can give you something simple to help your bowels."
"Warm prune juice often works," said Mabel. "Please come by again tomorrow to check on her. I don't want this to progress. She is miserable."
"I will be back tomorrow, and I will make a special trip to see you both."
Upon Reflection…
When I sat down to write my clinical notes for the day, I realized that Rose, Violet, Gabby, and Mabel were each over 100 years old. I had seen four centenarians in a single day! Each of them manifested a fundamental principle of geriatrics: The older we are, the more unique and differentiated we become. A one-size approach to geriatric care does not fit all. Our care must be personalized to the unique individual in front of us.
Patients' names and some details have been changed to protect their privacy.
Medscape Family Medicine © 2021 WebMD, LLC

Any views expressed above are the author's own and do not necessarily reflect the views of WebMD or Medscape.
Cite this: The Older We Are, the More Unique We Become - Medscape - Aug 18, 2021.