In April, a group of more than a dozen cardiologists at St. Louis Heart and Vascular (SLHV) lost their privileges at SSM Health, an eight-hospital system in St. Louis, Missouri.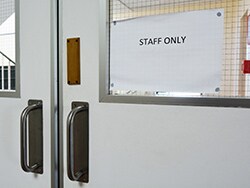 The physicians did not lose their privileges because of a clinical failure. Rather, it was because of SSM's decision to enter into an exclusive contract with another set of cardiologists.
"The current situation is economically untenable for us," said Harvey Serota, MD, founder and medical director of SLHV. "This is an existential threat to the practice."
Because of the exclusive contract, many of SLHV's patients are now being redirected to SSM-contracted cardiologists. Volume for the group's new $15 million catheterization lab has plummeted. SLHV is suing SSM to restore its privileges, claiming lack of due process, restraint of trade, interference with its business, and breach of contract.
Losing privileges because a hospital seeks to increase their profits is becoming all too familiar for many independent specialists in fields such as cardiology, orthopedic surgery, and urology, as the hospitals that hosted them become their competitors and forge exclusive contracts with opposing groups.
What can these doctors do if they're shut out? File a lawsuit, as SLHV has done? Demand a hearing before the medical staff and try to resolve the problem? Or simply give up their privileges and move on?
Unfortunately, none of these approaches offers a quick or certain solution, and each comes with risks.
Generally, courts have upheld hospitals' use of exclusive contracts, which is also known as economic credentialing, says Barry F. Rosen, a health law attorney at Gordon Feinblatt, in Baltimore, Maryland.
"Courts have long recognized exclusive contracts, and challenges by excluded doctors usually fail," he says.
However, Rosen can cite several examples in which excluded doctors launched legal challenges that prevailed, owing to nuances in the law. The legal field in this area is tangled, and it varies by state.
Can Hospitals Make Exclusive Deals?
Hospitals have long used exclusive contracts for hospital-based specialists ― anesthesiologists, radiologists, pathologists, emergency physicians, and hospitalists. They say that restricting patients to one group of anesthesiologists or radiologists enhances operational efficiency and that these contracts do not disrupt patients, because patients have no ties to hospital-based physicians. Such contracts are often more profitable for the hospital because of the negotiated rates.
Exclusive contracts in other specialties, however, are less accepted because they involve markedly different strategies and have different effects. In such cases, the hospital is no longer simply enhancing operational efficiency but is competing with physicians on staff, and the arrangement can disrupt the care of patients of the excluded doctors.
In the courts, these concerns might form the basis of an antitrust action or a claim of tortious interference with physicians' ability to provide care for their patients, but neither claim is easy to win, Rosen says.
In antitrust cases, "the issue is not whether the excluded doctor was injured but whether the action harmed competition," Rosen says. "Will the exclusion lead to higher prices?"
In the case of interference with patient care, "you will always find interference by one entity in the affairs of another," he says, "but tortious interference applies to situations where something nefarious is going on, such as the other side was out to destroy your business and create a monopoly."
Hospitals may try to restrict the privileges of physicians who invest in competing facilities such as cath labs and ambulatory surgery centers (ASCs), says Gregory Mertz, managing director of Physician Strategies Group, a consultancy in Virginia Beach, Virginia.
"However, any revenge that a hospital might take against the doctors who started an ASC would usually not be publicly admitted," Mertz says. "Revenge would be exacted in subtle ways."
In the St. Louis situation, SSM did not cite SLHV's cath lab as a reason for its exclusive contract. SSM stated in court documents that the decision was based on the recommendations of an expert panel. Furthermore, SSM said the board created the panel in response to a state report that cited the limited experience of some SLHV cardiologists in treating a rare type of heart attack.
Mertz says the board's interest in the state's concern and then its forming the special panel lent a great deal of legitimacy to SSM's decision to start an exclusive contract. "SSM can show evidence that the board's decision was based on a clinical matter and not on trying to squeeze out the cardiologists," he says.
In SLHV's defense, Serota says the practice offered to stop taking calls for the type of heart attack that was cited, but the hospital did not respond to its offer. He says SSM should have consulted the hospital's medical staff to address the state's concern and to create the exclusive contract, because these decisions involved clinical issues that the medical staff understands better than the board.
The law, however, does not require a hospital board to consult with its medical staff, says Alice G. Gosfield, a healthcare attorney in Philadelphia, Pennsylvania. "The board has ultimate legal control of everything in the hospital," she says. However, the board often delegates certain functions to the medical staff in the hospital bylaws, and depending on the wording of the bylaws, it is still possible that the board violated the bylaws, Gosfield adds.
Can Excluded Physicians Get Peer Review?
Can the hospital medical staff help restore the privileges of excluded physicians? Don't these physicians have the right to peer review ― a hearing before the medical staff?
Indeed, the Joint Commission, which accredits hospitals, states that the hospital must have "mechanisms, including a fair hearing and appeal process, for addressing adverse decisions for existing medical staff members and other individuals holding clinical privileges for renewal, revocation, or revision of clinical privileges."
However, excluded physicians may not have a right to a hearing if they have not been fully stripped of privileges. SSM discontinued adult cardiology privileges for SLHV doctors but retained some doctors' internal medicine privileges. Serota says internal medicine privileges are useless to cardiologists, but because the doctors' privileges had not been fully removed, they cannot ask for a hearing.
More fundamentally, exclusive contracts are not a good fit for peer review. Rosen says the hearings were designed to review the physician's clinical competence or behavior, but excluded physicians do not have these problems. About all the hearing could focus on is the hospital's policy, which the board would not want to allow. To avoid this, "the hospital might rule out a hearing as contrary to the intent of the bylaws," Rosen says.
Furthermore, even if peer review goes forward, "what the medical staff decides is only advisory, and the hospital board makes the final decision," Rosen says. He notes that the doctor could challenge the decision in court, but the hospital might still prevail.
Excluded Physicians Sometimes Prevail
Although it is rare for excluded physicians to win a lawsuit against their hospital, it does happen, says Michael Callahan, health lawyer at Katten Muchin Rosenman, in Chicago, Illinois.
Callahan cites a 2010 decision by the Arkansas Supreme Court that stopped the state's largest health system from denying physicians' privileges. Among other things, the hospital was found to have tortiously interfered with the physicians' contracts with patients.
In a 2007 decision, a West Virginia court ruled that hospitals that have a mission to serve the public cannot exclude physicians for nonquality issues. In addition, some states, such as Texas, limit the economic factors that can be considered when credentialing decisions are made. Other states, such as Ohio, give hospitals a great deal of leeway to alter credentialing.
Serota is optimistic about his Missouri lawsuit. Although the judge in the case did not immediately grant SLHV's request for restoration of privileges while the case proceeds, she did grant expedited discovery ― allowing SLHV to obtain documents from SSM that could strengthen the doctors' case ― and she agreed to a hearing on SLHV's request for a temporary restoration of privileges.
Gosfield says Serota's optimism seems justified, but she adds that such cases cost a lot of money and that they may still not be winnable.
Often plaintiffs can settle lawsuits before they go to trial, but Callahan says hospitals are loath to restore privileges in a settlement because they don't want to undermine an exclusivity deal. "The exclusive group expects a certain volume, which can't be reached if the competing doctors are allowed back in," he says.
Many Physicians Don't Challenge the Exclusion
Quite often, excluded doctors decide not to challenge the decision. For example, Serota says groups of orthopedic surgeons and urologists have decided not to challenge similar decisions by SSM. "They wanted to move on," he says.
Callahan says many excluded doctors also don't even ask for a hearing. "They expect that the hospital's decision will be upheld," he says.
This was the case for Devendra K. Amin, MD, an independent cardiologist in Easton, Pennsylvania. Amin has not had any hospital privileges since July 2020. Even though he is board certified in interventional cardiology, which involves catheterization, Amin says he cannot perform these procedures because they can only be performed in a hospital in the area.
In the 1990s, Amin says, he had invasive cardiology privileges at five hospitals, but then those hospitals consolidated, and the remaining ones started constricting his privileges. First he could no longer work in the emergency department, then he could no longer read echocardiograms and interpret stress test results, because that work was assigned exclusively to employed doctors, he says.
Then the one remaining hospital announced that privileges would only be available to physicians by invitation, and he was not invited. Amin says he could have regained general cardiology privileges if he had accepted employment at the hospital, but he did not want to do this. A recruiter and the head of the cardiology section at the hospital even took him out to dinner 2 years ago to discuss employment, but there was a stipulation that the hospital would not agree to.
"I wanted to get back my interventional privileges back," Amin says, "but they told me that would not be possible because they had an exclusive contract with a group."
Amin says that now, he can only work as a general cardiologist with reduced volume. He says primary care physicians in the local hospital systems only refer to cardiologists within their systems. "When these patients do come to me, it is only because they specifically requested to see me," Amin says.
He does not want to challenge the decisions regarding privileging. "Look, I am 68 years old," Amin says. "I'm not retiring yet, but I don't want to get into a battle with a hospital that has very deep pockets. I'm not a confrontational person to begin with, and I don't want to spend the next 10 years of my life in litigation."
Diverging Expectations
The law on exclusive contracts does not provide easy answers for excluded doctors, and often it defies physicians' conception of their own role in the hospital.
Many physicians expect the hospital to be a haven where they can do their work without being cut out by a competitor. This view is reinforced by organizations such as the American Medical Association (AMA).
The AMA Council on Medical Service states that privileges "can only be abridged upon recommendation of the medical staff and only for reason related to professional competence, adherence to standards of care and other parameters agreed to by the medical staff."
But the courts don't tend to agree with that position. "Hospitals have a fiduciary duty to protect their own financial interests," Callahan says. "This may involve anything that furthers the hospital's mission to provide high- quality healthcare services to its patient community."
At the same time, however, there are plenty of instances in which courts have ruled that exclusive contracts had gone too far. But usually it takes a lawyer experienced in these cases to know what those exceptions are.
For more news, follow Medscape on Facebook, Twitter, Instagram, and YouTube.
Medscape Medical News © 2021

Send news tips to news@medscape.net.
Cite this: Docs Fight Back After Losing Hospital Privileges, Patients, and Income - Medscape - Aug 04, 2021.